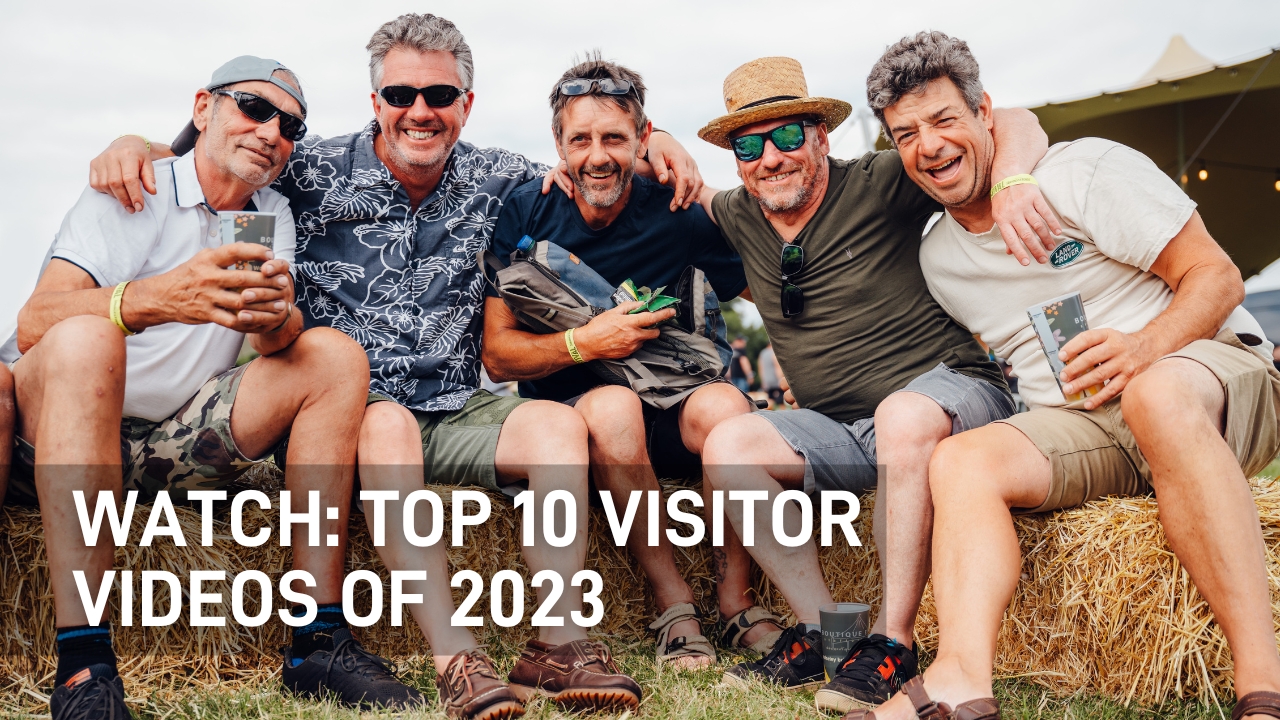 ABR Festival: The world's greatest celebration of adventure biking… But don't just take our word for it.
Can you believe it's been almost three months since we waved off the last rider and closed up the gates of the magnificent Ragley Hall Estate?
If you were lucky enough to join us back in June, you'll know that you were part of the greatest celebration of adventure biking ever held. Countless motorcycles, dozens of inspirational guest speakers, non-stop live music, delicious street food, the world's biggest bike brands, exquisite grade-A venue, an incredible atmosphere; it had it all.
Now, while we'll always wax lyrical about the ABR Festival (it's what we're passionate about), we understand that the true endorsement comes from riders just like you.
Thankfully, there were plenty of festival-goers who came armed with their cameras, ready to capture their experiences and memorable moments from across the weekend. And while we can't showcase them all, we've compiled our favourite videos here that we feel perfectly encapsulates the spirit, passion and camaraderie of the ABR Festival. Enjoy.
EARLY BIRD WEEKEND TICKETS ON SALE NOW
Like what you see? Join us…
The ABR Festival will return to the magnificent Ragley Hall Estate, Warwickshire, on the 28-30 June 2024.
Early Bird Weekend tickets to the ABR Festival 2024 are still available for a limited period for only £119. That's an incredible £40 saving on full priced tickets, and includes entry into the entire three-day festival, with two nights of camping included.
Grab your tickets today before they sell out here:
Dave and Steve from MotoEuro give their low-down on the ABR Festival 2023.
2). WE ARE ADVENTURE RIDERS
ABR Festival first-timers, We Are Adventure Riders, give their verdict.
That Biker Simon shares his thoughts on the 2023 ABR Festival.
Join Leonoor Kinkel, aka LNR Moto, as she ventures over from the Netherlands for the ABR Festival 2023.
The Missenden Flyer covers the ABR Festival 2023 in June's edition of Bike News.
Alex and Felix of Bike Matters spend the weekend at the Ragley Hall Estate attending the ABR Festival 2023.
Courtney Scarlett explores the ABR Festival 2023 in her latest vlog.
Biker couple, Bunny King Hogs, experience off-road riding for the first time at the 2023 ABR Festival.
9). DAZMATRON MOTORCYCLE TRIPS
Daz Matron explores the Kriega Display Arena, Speaker stages, Exhibitor Village, and more.
YouTuber, Richy Vida, gives his thoughts on the ABR Festival 2023.