Get inspired and learn more about two-wheeled adventures at the REV'IT! stage. Here you'll find a packed roster of adventure motorcycling legends who will be talking across the weekend. Hosted by Billy Ward, these talks can't help but ignite a spark inside you which could lead to the greatest adventure of your life. More speakers will be confirmed closer to the event date, but you can scroll down to see who's confirmed so far.
Spencer Conway
THE CIRCUMNAVIGATION OF EVERY CONTINENT,
AND EATING SARDINES
Born in Kenya and raised in Eswatini, Spencer Conway gave up his suit and indoor lifestyle to become an adventure motorcyclist. He circumnavigated the whole of Africa on his motorcycles, riding through 34 countries over 55,345 kilometres. The films he took on the trip went on to be broadcast by the Travel Channel in a series called African Motorcycle Diaries, which ran for four years with more than 60 repeats.
After his African expedition, Spencer circumnavigated South and Central America, riding through all 21 countries and covering 108,235 kilometres. Along the way, he filmed the South American Motorcycle Diaries. Spencer will be launching his new book, The Zimbabwean Psychiatrists Hat, at the 2022 Adventure Bike Rider Festival.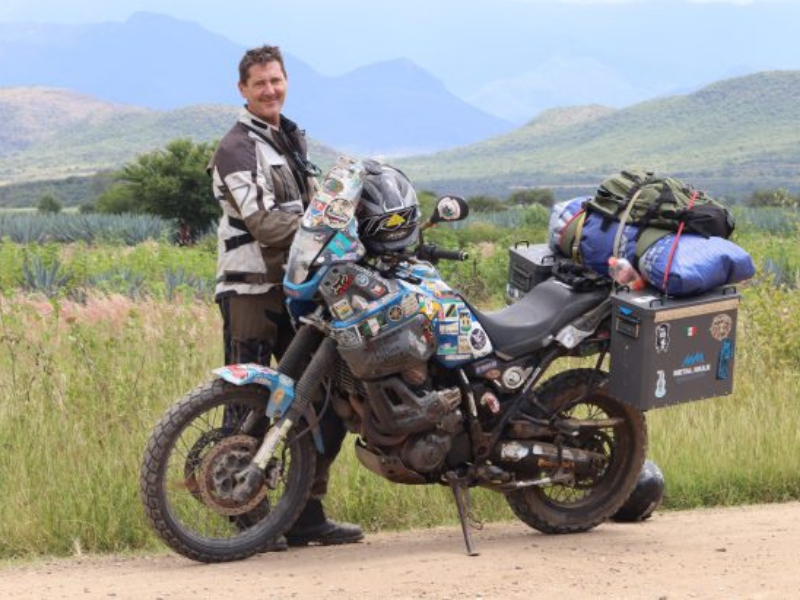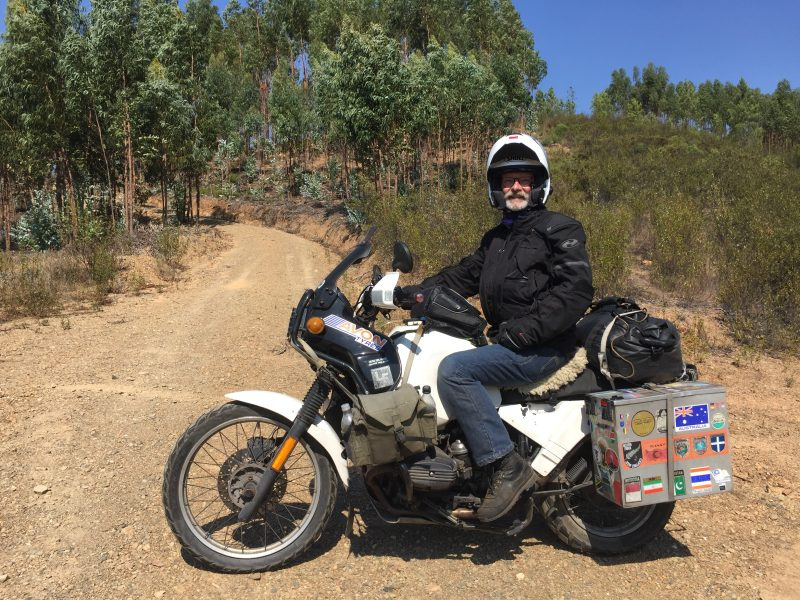 Sam Manicom
TRAVEL ADDICTION
Sam made his first solo trip age 16 when he set off to ride as far as he could through Europe on his newspaper round bicycle. Over various extended trips in the following years he hiked, bussed, trained and hitch-hiked in many parts of the world. Adding to the mix, he's sailed and even travelled by container ship and cruise liner; as always there are stories attached.
Sam is better known for his travels by motorcycle. With just two months experience on a bike, in 1992 he set off to ride the length of Africa. In spite of being shot at, jailed, and a 17 bone fracture accident, the motorcycle travel bug bit. Sam says, "On a six continent adventure totalling eight years I grew into a motorcycle travel addict. What a fantastic way to explore."
Austin Vince
THE ZILOV GAP –
Adventure biking's last great challenge
Everyone's bleating on about the so-called 'Road of Bones' but as far as Siberian challenges are concerned, it's kids' stuff.
It was on Friday 28 July 1995 that Austin and the Mondo Enduro team were the first ever Europeans to ride into Magadan. They didn't even know that their last 1,500 miles was called 'The Road of Bones'. It had been a cruise. Their Siberian nightmare had been 3000 miles earlier, in a roadless 400 mile break in the Trans Siberian Highway that had no name, so they gave it one, 'The Zilov Gap'. A month before reaching Magadan they had attempted the first ever transit of this section. They got halfway but had to give up. They went back six years later and did the Gap properly. Weirdly, they were the first and last team to nail it.
Discover the full story at the first ever telling of this epic tale of adventure bike riding…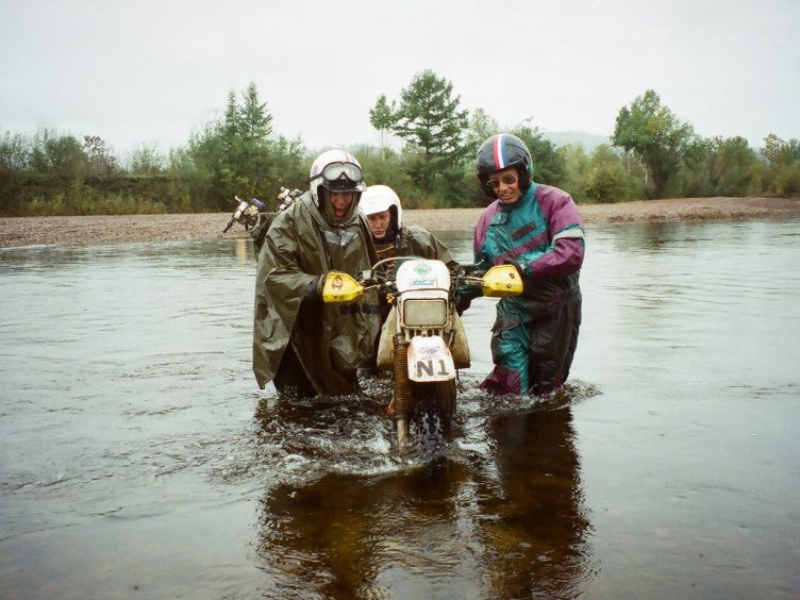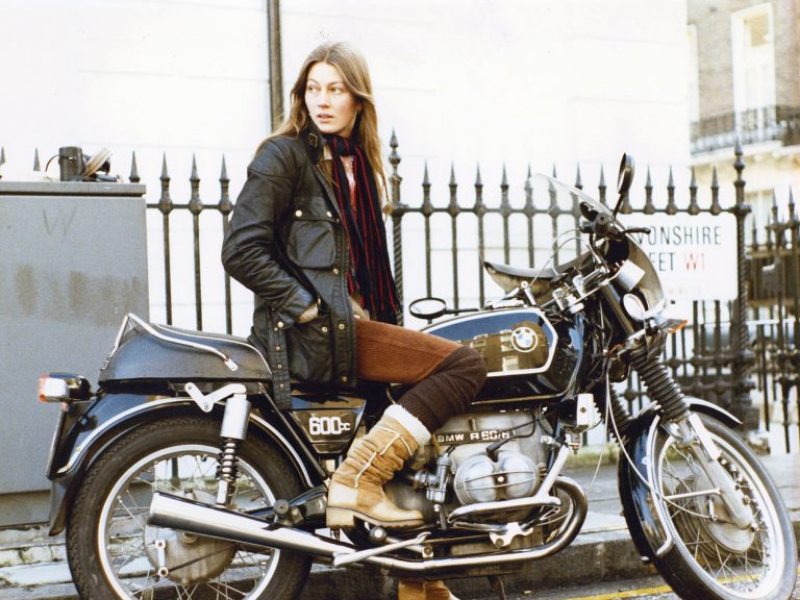 Elspeth Beard
INSPIRATIONAL GLOBETROTTING MOTORCYCLE ADVENTURER
Meet the inspirational Elspeth Beard and discover her fascinating 35,000 mile, two-and-a-half year solo journey around the world by motorcycle in the early '80s. She'll reflect on the challenges faced in a different era as a solo woman on the road.
Four decades after her journey, her story was finally brought to light in her book Lone Rider which finds new meaning within today's contemporary context, recounting the journey long before the advent of SatNavs, mobile phones, internet and email.
Lois Pryce
IRANIAN ADVENTURES
With an ethos of saying 'yes' to every invitation, Lois traverses the mountains, deserts, cities, and villages of Iran. She uncovers a fascinating and misunderstood nation full of surprises, contradictions, and immense kindness, yet laced with an undercurrent of fear and paranoia. Her interest is piqued by the seemingly irrepressible spirit of the Iranians and their ability to maintain a defiant joie de vivre, despite living under a repressive regime.
Lois' entertaining presentation promises to tell you more about travelling in Iran than you will learn from any news report.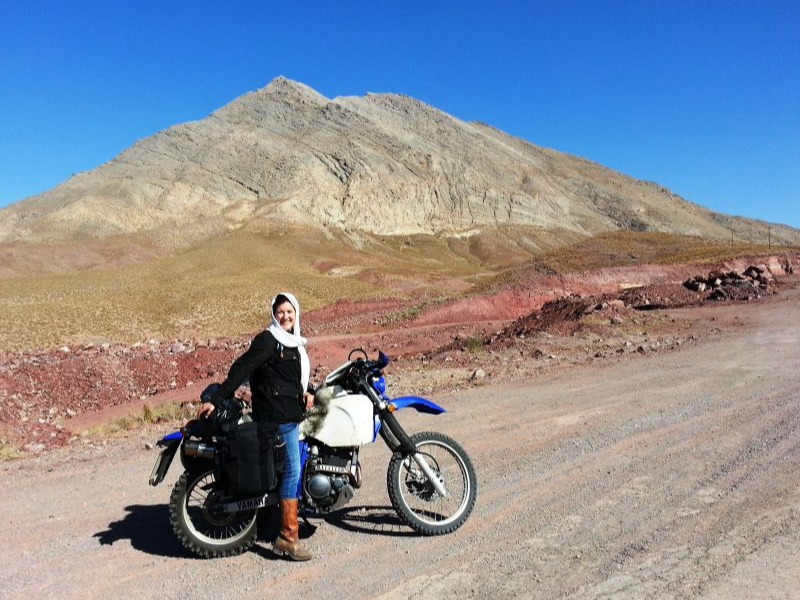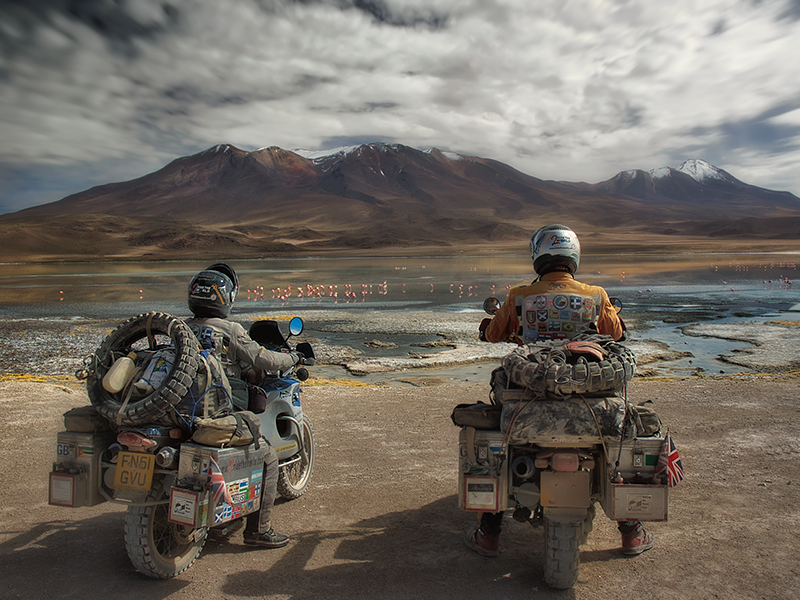 Simon and Lisa Thomas
Don't miss this incredible opportunity to listen to Simon and Lisa Thomas (AKA. 2Ride The World).
Simon & Lisa are considered by many to be the world's foremost Adventure Motorcyclists. With more 'real-world' experience than anyone on the road today.
They have ridden their way into a life that most of us can only imagine. Since setting out in 2003, the pair went on to explore the globe for 16-years, riding over 500,000 miles each, through 80 countries on 6-continents.
Along the way they've traversed 36 deserts, survived a broken neck in the Amazon Jungle, cheated death, and were held after a mistaken kidnapping of a President's son.
Today they are ambassadors for some of the best known ADV brands on the planet and are also regular contributors to Adventure Bike Rider Magazine.
Henry Crew, Ben King, Kane Avellano & Jack Groves
INTERVIEW: RECORD BREAKING ROUND THE WORLD MOTORCYCLE TRIPS
Join Henry, Ben, Kane and Jack as we talk to them about what it takes to break world records. In this group session, you will find out what motivated each of them to tackle round the world trips at a young age and what they learnt along the way.
Get inspired as they recount their lifechanging journeys, and find out what adventures lie in store next.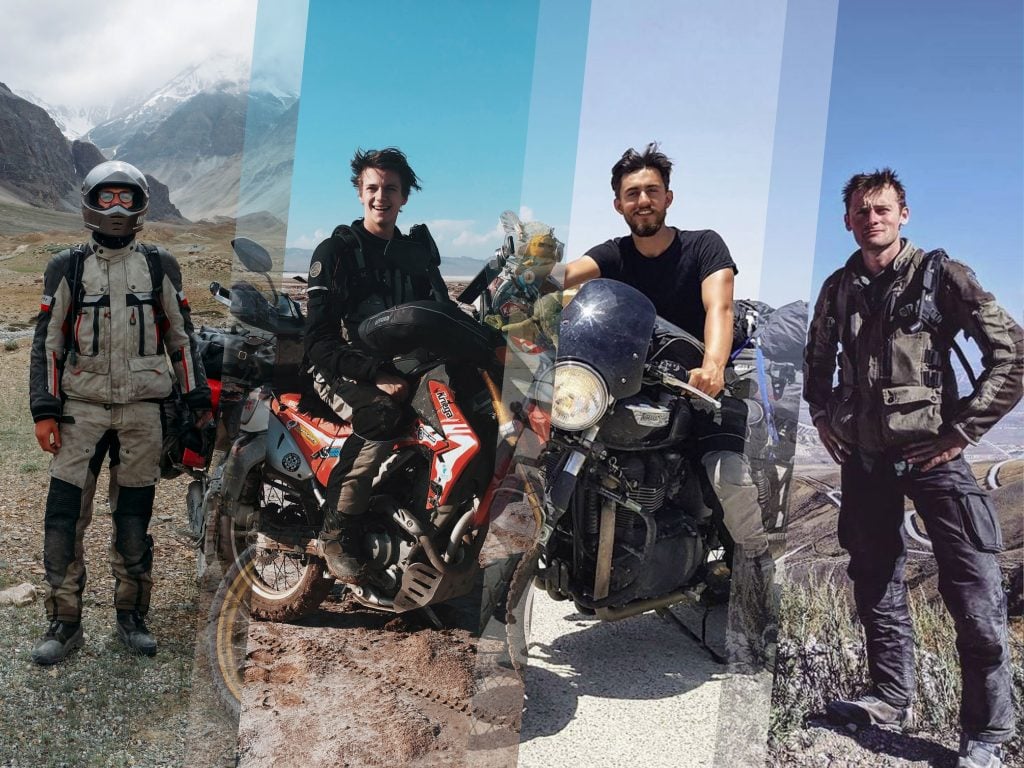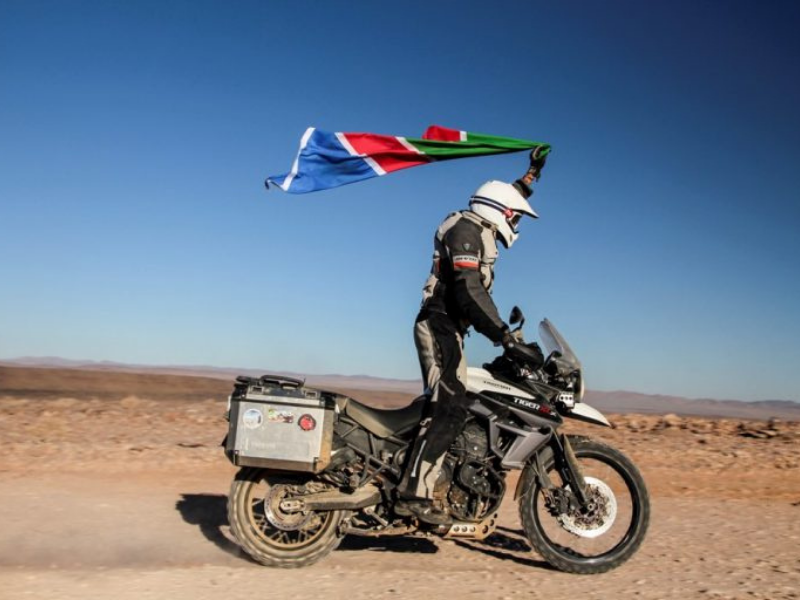 Billy Ward
Never say no. Saying yes will always end up in some sort of adventure and our lives need this. Measuring his life by the value of the experience has superseded any monetary equivalent for Billy.
Having worked with Charley Boorman, Ross Noble, The Hairy Bikers, and Simon Pavey, biker Billy has managed to put plenty of adventure miles under his belt.
Being a qualified African field guide, his passion is Africa and wildlife. Add motorcycles, broken rules, a touch of Irish humour and Liverpool cheek, then stir well and there you have him.
Ken McGreevy
Ken is a serving and decorated Irish police detective. He knew diddly squat about motorcycles before being volunteered for a month long intensive police motorcycle course as a fresh faced newbie over 35 years ago. Ken has been besotted ever since with motorcycles and adventure travel.
You will see Ken is more of a people person than a scenery junkie or culture vulture and can't help but make friends on his travels. Come and meet him at the Festival.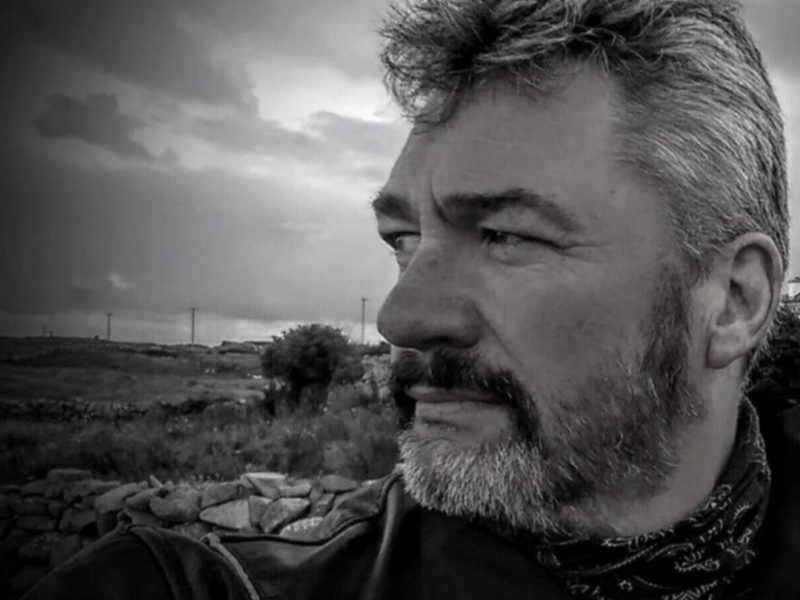 Stay up to date with the ABR Festival
Be the first to know the latest news, new attractions and ticket offers