The Ténéré Speaker Stage will feature a full entertainment schedule, from inspirational headline speakers to charming acoustic music sets. Yamaha will also be unveiling their highly anticipated Ténéré 700 World Raid, alongside the 'History of Ténéré' exhibition, showcasing iconic Ténéré models from over the years.
Get inspired and learn more about two-wheeled adventures at the Ténéré Speaker Stage. Hosted by Billy Ward, you'll find a packed roster of adventure motorcycling legends who will ignite a spark inside you which could lead to the greatest adventure of your life.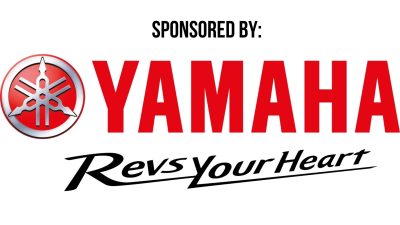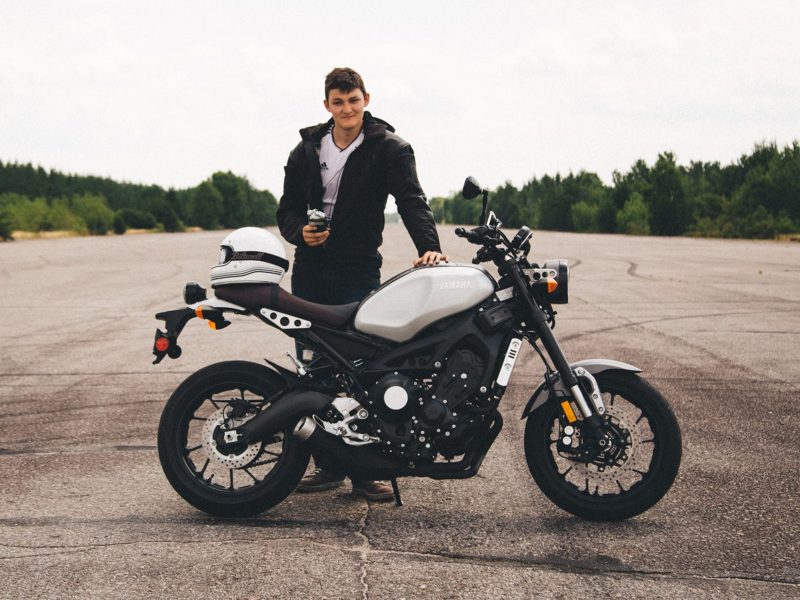 RYAN F9
Based in Vancouver, Canada, Ryan Kluftinger (better known as RyanF9) has quickly grown into one of the most watched and recognisable faces of the industry. With 1.4 million subscribers on YouTube, Ryan is now a global motorcycling star, and a passionate adventure biker.
Working for FortNine, a Canadian motorcycle retailer, Ryan is a video writer and presenter. Along with his colleague Luke, who shoots and edits the videos, his channel has now garnered hundreds of millions of views through interesting, entertaining, and useful, motorcycling content.
Ryan will be sharing his experience and expertise of how to set up a successful YouTube channel at this year's ABR Festival.
Spencer Conway
THE CIRCUMNAVIGATION OF EVERY CONTINENT,
AND EATING SARDINES
Born in Kenya and raised in Eswatini, Spencer Conway gave up his suit and indoor lifestyle to become an adventure motorcyclist. He circumnavigated the whole of Africa on his motorcycles, riding through 34 countries over 55,345 kilometres. The films he took on the trip went on to be broadcast by the Travel Channel in a series called African Motorcycle Diaries, which ran for four years with more than 60 repeats.
After his African expedition, Spencer circumnavigated South and Central America, riding through all 21 countries and covering 108,235 kilometres. Along the way, he filmed the South American Motorcycle Diaries. Spencer will be launching his new book, The Zimbabwean Psychiatrists Hat, at the 2022 Adventure Bike Rider Festival.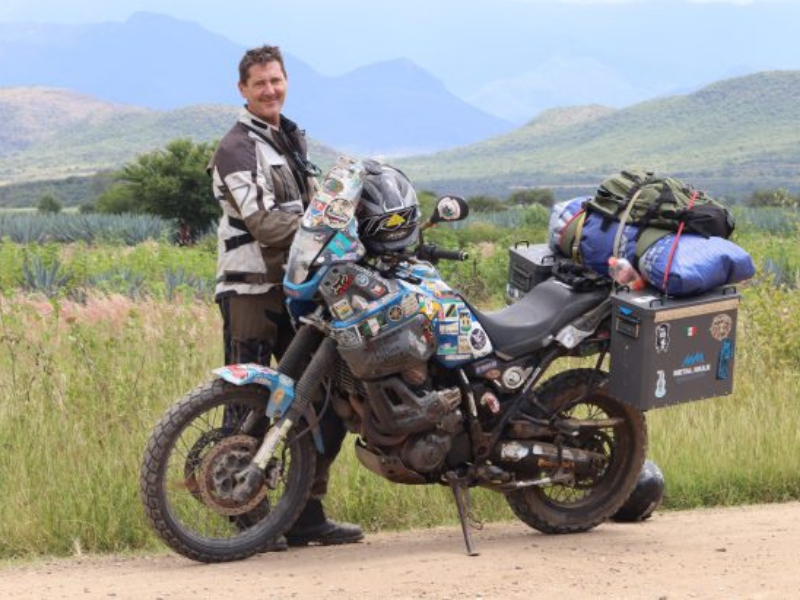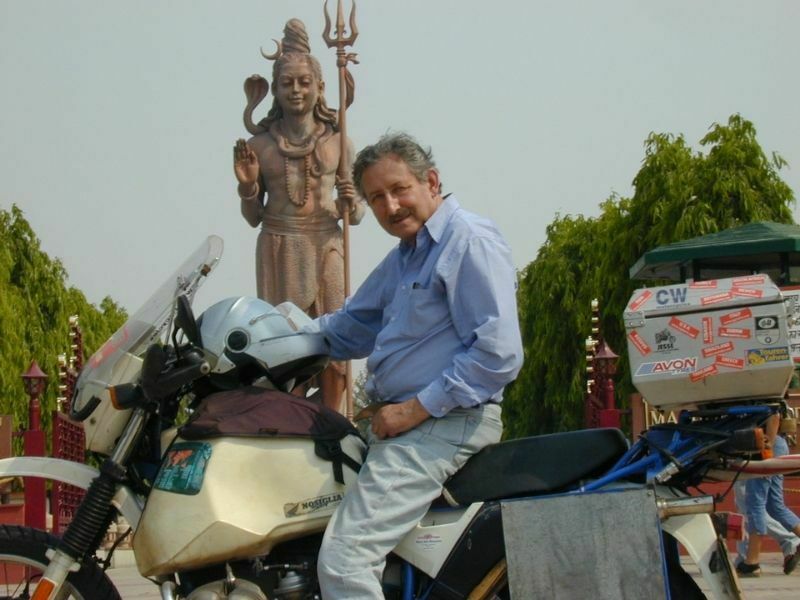 TED SIMON
On 6th October 1973, at the age of 42, Ted set off from London on a 500cc Triumph Tiger motorcycle on what became a four year solo journey around the world, covering 64,000 miles through 45 countries.
With the aim of discovering how the world had changed in the intervening 28 years, on 27th January 2001, aged 69, Ted embarked on a second journey. This time he rode a BMW R80 GS over 59,000 miles through 47 countries.
Ted's books about his journeys, Jupiter's Travels, Riding High and Dreaming of Jupiter, continue to serve as an inspiration to other travellers who seek to know the world, and their place in it, through personal adventure.
Austin Vince
THE ZILOV GAP –
Adventure biking's last great challenge
Everyone's bleating on about the so-called 'Road of Bones' but as far as Siberian challenges are concerned, it's kids' stuff.
It was on Friday 28 July 1995 that Austin and the Mondo Enduro team were the first ever Europeans to ride into Magadan. They didn't even know that their last 1,500 miles was called 'The Road of Bones'. It had been a cruise. Their Siberian nightmare had been 3000 miles earlier, in a roadless 400 mile break in the Trans Siberian Highway that had no name, so they gave it one, 'The Zilov Gap'. A month before reaching Magadan they had attempted the first ever transit of this section. They got halfway but had to give up. They went back six years later and did the Gap properly. Weirdly, they were the first and last team to nail it.
Discover the full story at the first ever telling of this epic tale of adventure bike riding…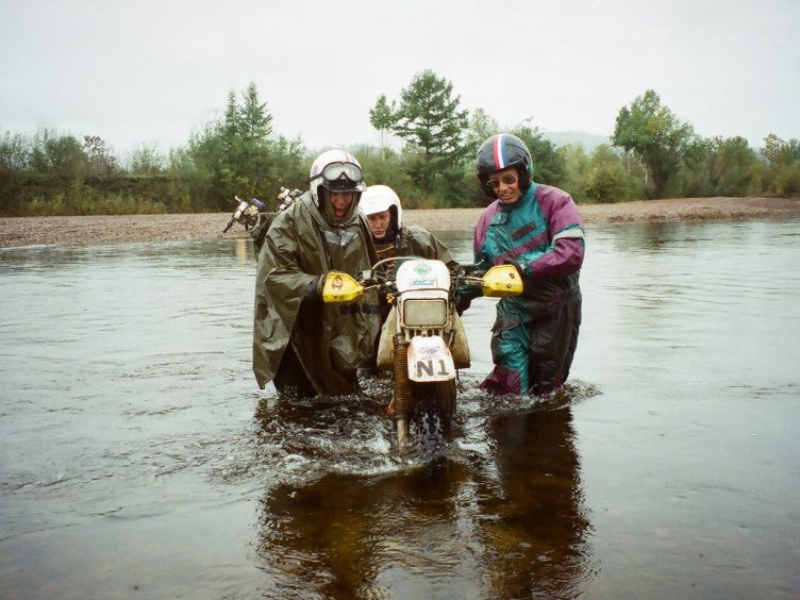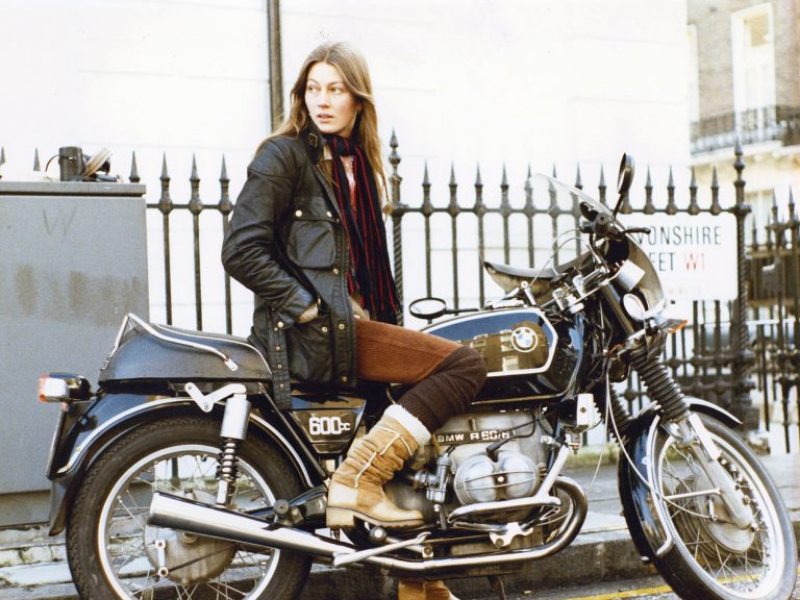 Elspeth Beard
INSPIRATIONAL GLOBETROTTING MOTORCYCLE ADVENTURER
Meet the inspirational Elspeth Beard and discover her fascinating 35,000 mile, two-and-a-half year solo journey around the world by motorcycle in the early '80s. She'll reflect on the challenges faced in a different era as a solo woman on the road.
Four decades after her journey, her story was finally brought to light in her book Lone Rider which finds new meaning within today's contemporary context, recounting the journey long before the advent of SatNavs, mobile phones, internet and email.
Chris Scott
MOROCCO OVERLAND
Chris Scott first coined the term 'adventure motorcycling' and is the author of the widely acclaimed Adventure Motorcycling Handbook, now in it's eighth edition. It's been called the Bible for planning a two-wheeled overland adventure.
Join Chris as he shares his expertise and knowledge of desert riding in Morocco, now re-opening and a popular destination for a real adventure to another world. Find out the right time to go and the best way to get there, as well as discovering the best roads and trails to ride through the Atlas Mountains and the Saharan fringes beyond.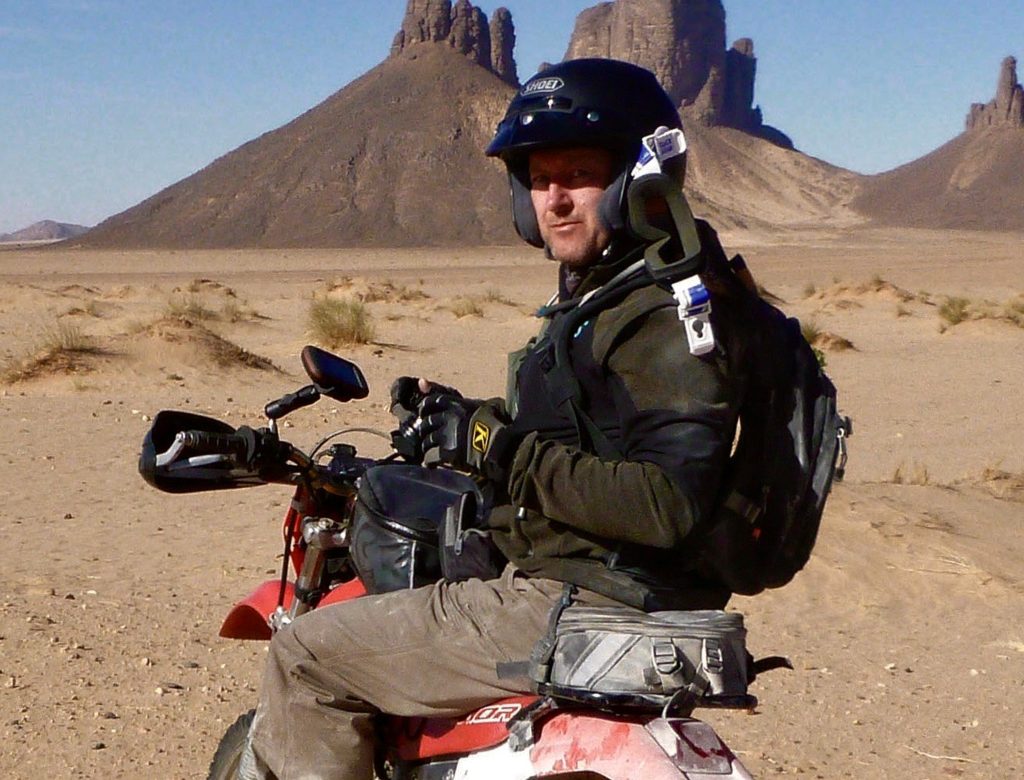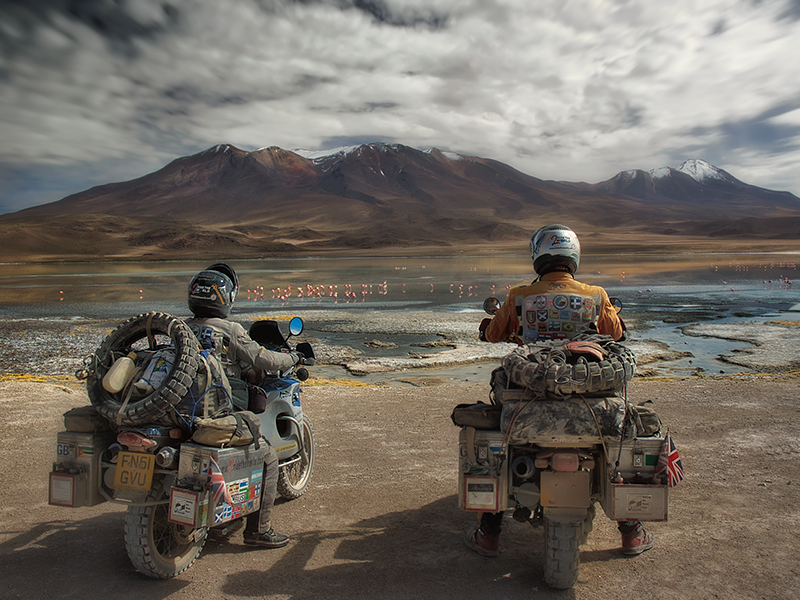 Simon and Lisa Thomas
Don't miss this incredible opportunity to listen to Simon and Lisa Thomas (AKA. 2Ride The World).
Simon & Lisa are considered by many to be the world's foremost Adventure Motorcyclists. With more 'real-world' experience than anyone on the road today.
They have ridden their way into a life that most of us can only imagine. Since setting out in 2003, the pair went on to explore the globe for 16-years, riding over 500,000 miles each, through 80 countries on 6-continents.
Along the way they've traversed 36 deserts, survived a broken neck in the Amazon Jungle, cheated death, and were held after a mistaken kidnapping of a President's son.
Today they are ambassadors for some of the best known ADV brands on the planet and are also regular contributors to Adventure Bike Rider Magazine.
Henry Crew, Ben King, Kane Avellano & Jack Groves
INTERVIEW: RECORD BREAKING ROUND THE WORLD MOTORCYCLE TRIPS
Join Henry, Ben, Kane and Jack as we talk to them about what it takes to break world records. In this group session, you will find out what motivated each of them to tackle round the world trips at a young age and what they learnt along the way.
Get inspired as they recount their lifechanging journeys, and find out what adventures lie in store next.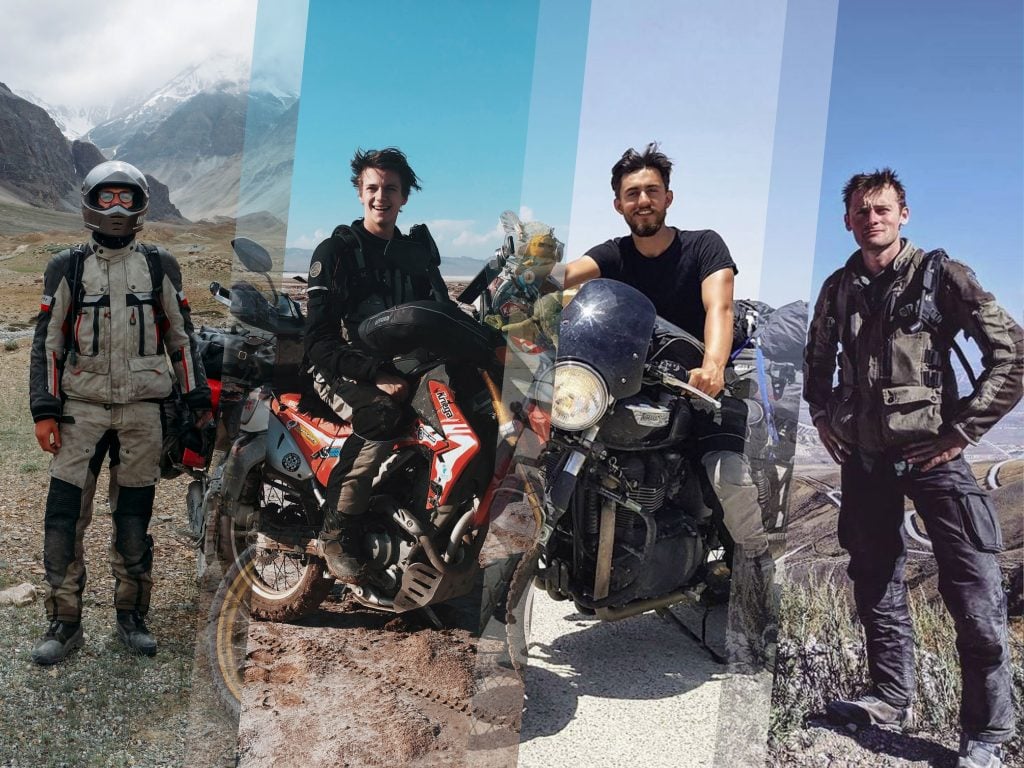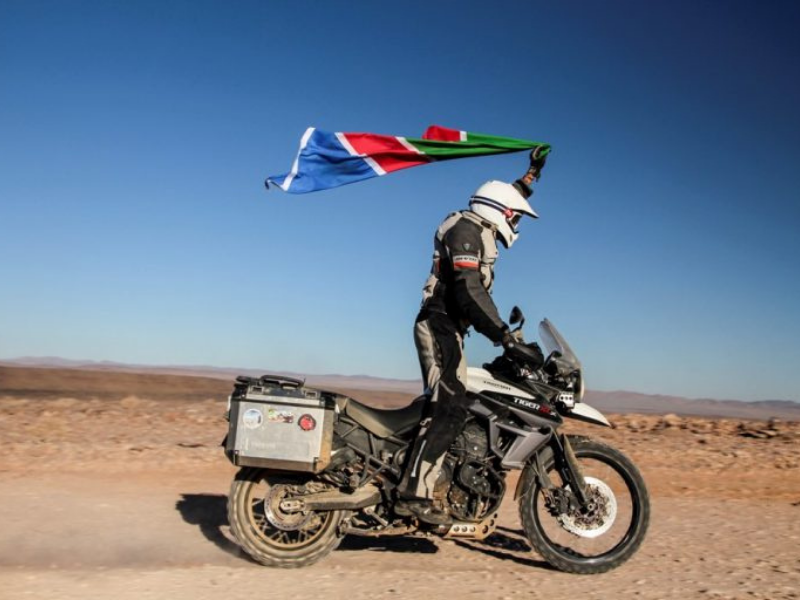 Billy Ward
Never say no. Saying yes will always end up in some sort of adventure and our lives need this. Measuring his life by the value of the experience has superseded any monetary equivalent for Billy.
Having worked with Charley Boorman, Ross Noble, The Hairy Bikers, and Simon Pavey, biker Billy has managed to put plenty of adventure miles under his belt.
Being a qualified African field guide, his passion is Africa and wildlife. Add motorcycles, broken rules, a touch of Irish humour and Liverpool cheek, then stir well and there you have him.
Sam Manicom
TRAVEL ADDICTION
Sam made his first solo trip age 16 when he set off to ride as far as he could through Europe on his newspaper round bicycle. Over various extended trips in the following years he hiked, bussed, trained and hitch-hiked in many parts of the world. Adding to the mix, he's sailed and even travelled by container ship and cruise liner; as always there are stories attached.
Sam is better known for his travels by motorcycle. With just two months experience on a bike, in 1992 he set off to ride the length of Africa. In spite of being shot at, jailed, and a 17 bone fracture accident, the motorcycle travel bug bit. Sam says, "On a six continent adventure totalling eight years I grew into a motorcycle travel addict. What a fantastic way to explore."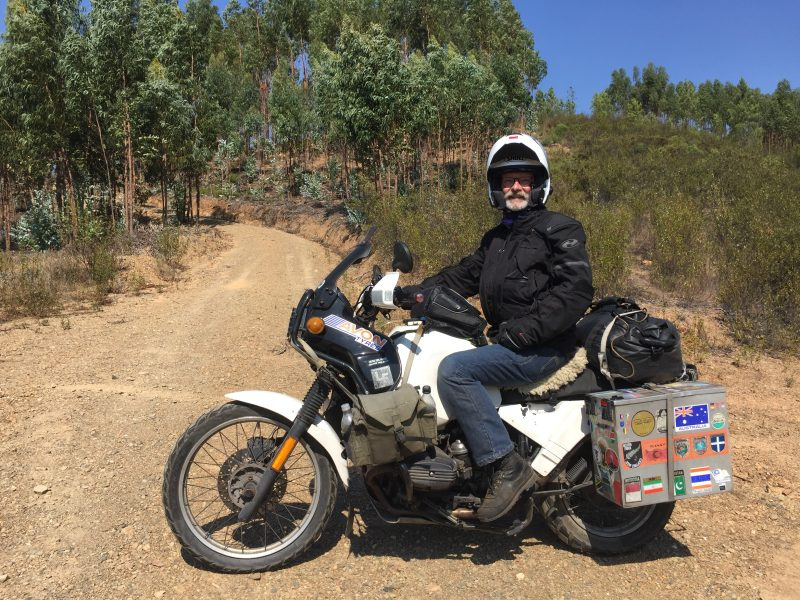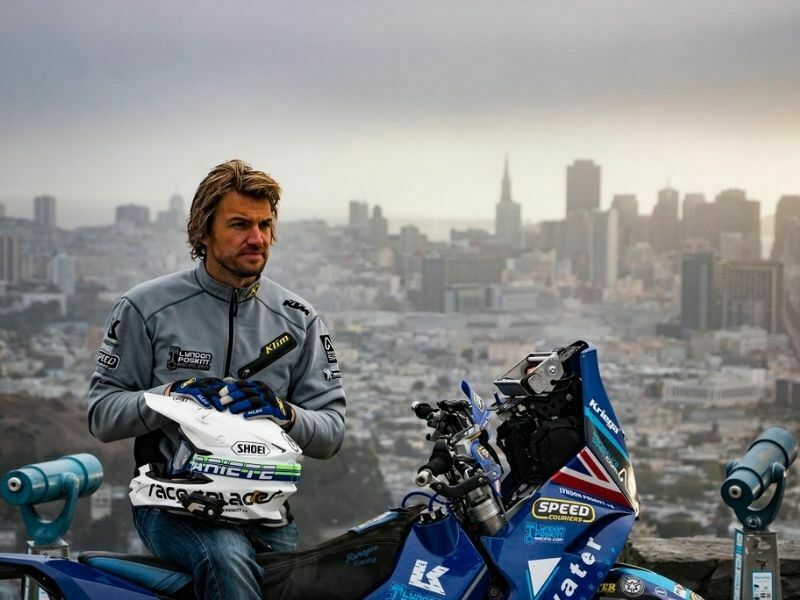 LYNDON POSKITT
Lyndon Poskitt has been racing motorcycles since he was ten years old, which saw him compete in seven different disciplines; the pinnacle being the Dakar Rally, renowned as the longest and toughest off-road race in the world.
In 2013 a near-fatal training incident changed his perspective on life.  He kick-started his long-held dream of riding around the globe and also racing on each of the six populated continents.  To do so he designed and custom built his own motorbike, Basil, (named after his grandfather) for his project that he named 'Races to Places'.
Lyndon set himself the challenge of filming and editing a video series capturing his adventures. Lyndon covered over 245,000km on his world trip through 70 countries and raced in 11 competitions along the way, all on a bike that he built starting with the first nut and bolt.
Joey Evans
PARA TO DAKAR
Joey Evans inspired riders across the world when he pulled off a near impossible dream, dragging his battered motorbike along with his broken body over the finish line of the 2017 Dakar Rally. Finishing the most grueling and dangerous off road race in the world was the dramatic end to a 10 year journey, after breaking his back and being paralysed at an offroad race in 2007.
Joey shares a message of determination in the face of insurmountable odds. A master storyteller, weaving heartfelt emotion, humour and gripping adventure, his presentation will leave you with a new perspective on your own challenges and the renewed drive to chase your own riding goals and dreams.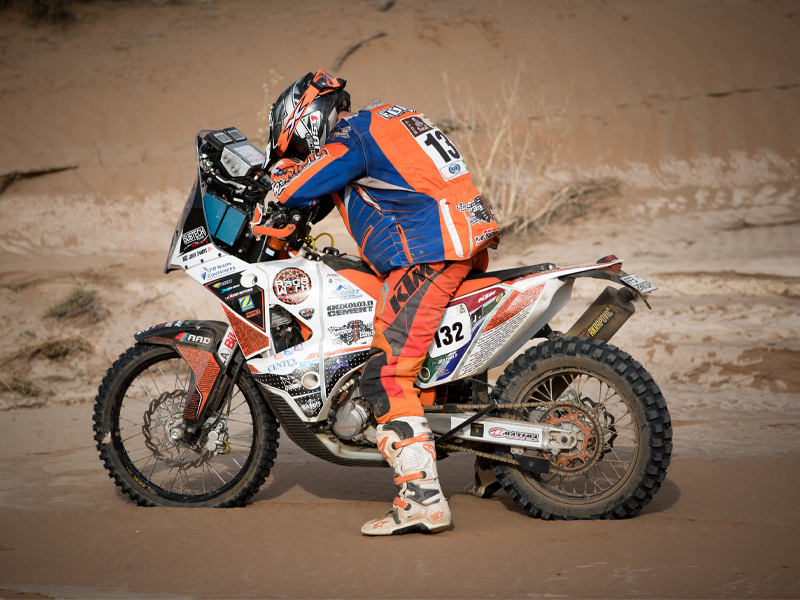 In association with Ténéré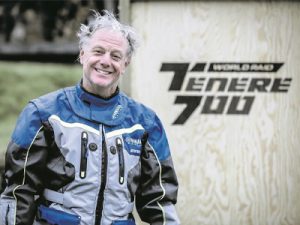 Nick Sanders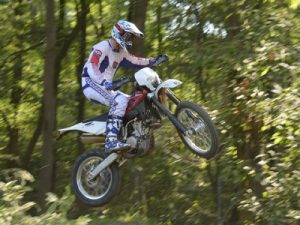 Llewelyn Sullivan-Pavey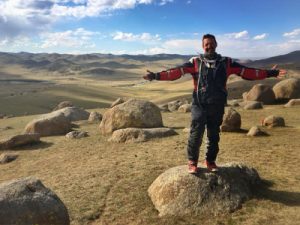 Jon Bentman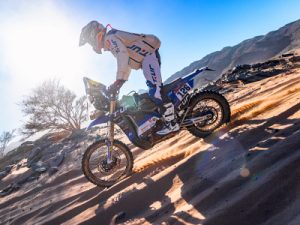 Simon Hewitt
Stay up to date with the ABR Festival
Be the first to know the latest news, new attractions and ticket offers