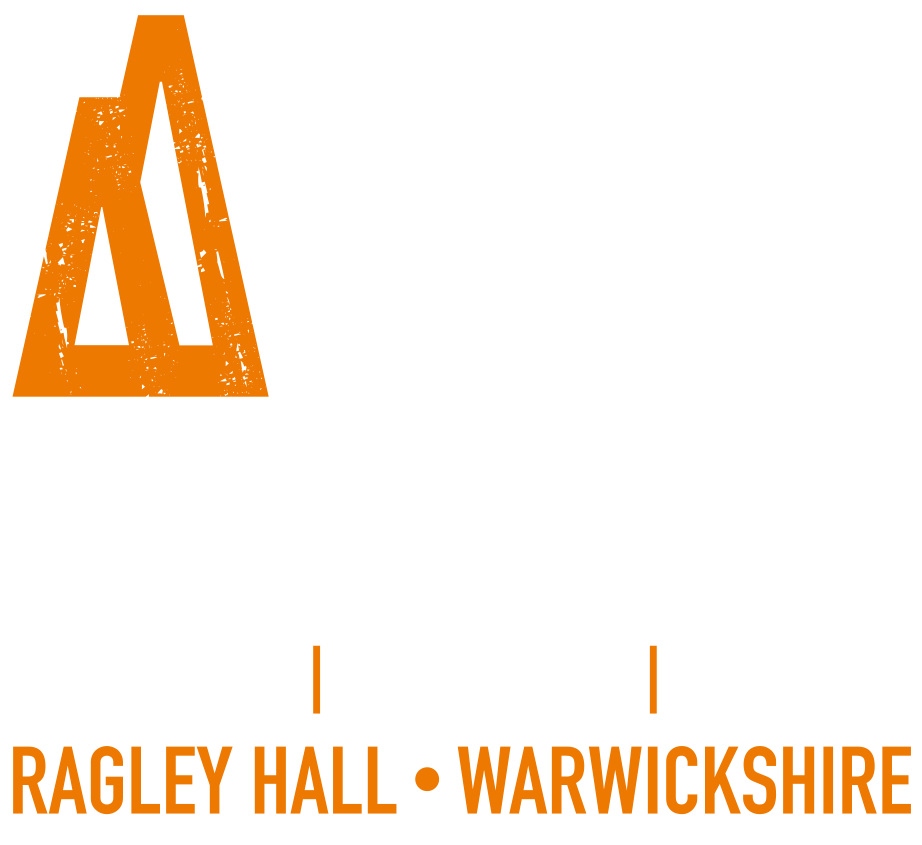 Europe's largest celebration
of adventure bikes and riders
Come and Join us
Ragley Hall, Warwickshire, 23-25 June 2023
Stay up to date with the ABR Festival
Be the first to know the latest news, new attractions and ticket offers
Hello and Welcome to the ABR Festival
Held in the stunning grounds of the Ragley Hall Estate, Warwickshire, on the weekend of 23-25 June 2023, the Adventure Bike Rider Festival is a celebration of motorcycles and riders.
It's where thousands of like minded riders and the motorcycle industry come together to make new memories and friends and experience a weekend of great entertainment, riding, and food and drink.
We are constantly told by festival goers… 'that with the quality of venue and services plus the level and scale of entertainment and the sheer number of free things to do the ABR Festival is far better value than any other motorcycle festival or event bar none'. And that's an endorsement we value and take pride in.
A warm and friendly welcome guaranteed
And it doesn't matter what bike you ride or if you're a novice or expert as we all share a common interest and bikes are the glue that forms unbreakable bonds, memories, and experiences.
Visitors to the ABR Festival consistently say it's the friendliest festival they've ever attended. So, there's no need to worry if you're coming on your own or in a group, we guarantee you'll be made to feel welcome on arrival and be talking to new friends before you know it.
Loads to do or just park up and chill
Across the weekend you can take part in a huge range of on and off bike activities (all included in your ticket price) or just park up and chill out in the wonderful surroundings of the Ragley Hall Estate.
– Over 20 live bands on the main and acoustic stages
– On and off-road rideouts on the 20k on-site Bridgestone Adventure Trail
– 8km-long all-bike TRF Trail
– New bike test rides from all the main manufacturers
– Masterclass sessions with top industry experts
– Off-road tuition with the best instructors in the UK in the Phoenix Trails Off-Road Training Zone
– Talks and presentations by the superstars of adventure
And so much more…
In fact, there's so much going on the ABR Festival has been described as 'Glastonbury with motorbikes', and we'll not argue with that.
We know what's important to you
Talking of festivals, we know what's important. And that's why you'll be provided with the best on-site services of any festival in the UK. You'll have a grade-A camping pitch, you'll find posh toilets cleaned around the clock and plenty of them, and there'll be a great and varied selection of tasty street food and a very reasonably priced bar. We're doing everything we can to help you enjoy the festival.
Great value and savings
Weekend tickets are on sale now for just £149 – get yours today. With a weekend ticket, you'll get full three-day access to the ABR Festival, which includes a huge range of on and off-bike activities, plus two nights of camping. Get your Weekend Tickets today, here.
Check out the ABR Festival 2022 Highlight Reel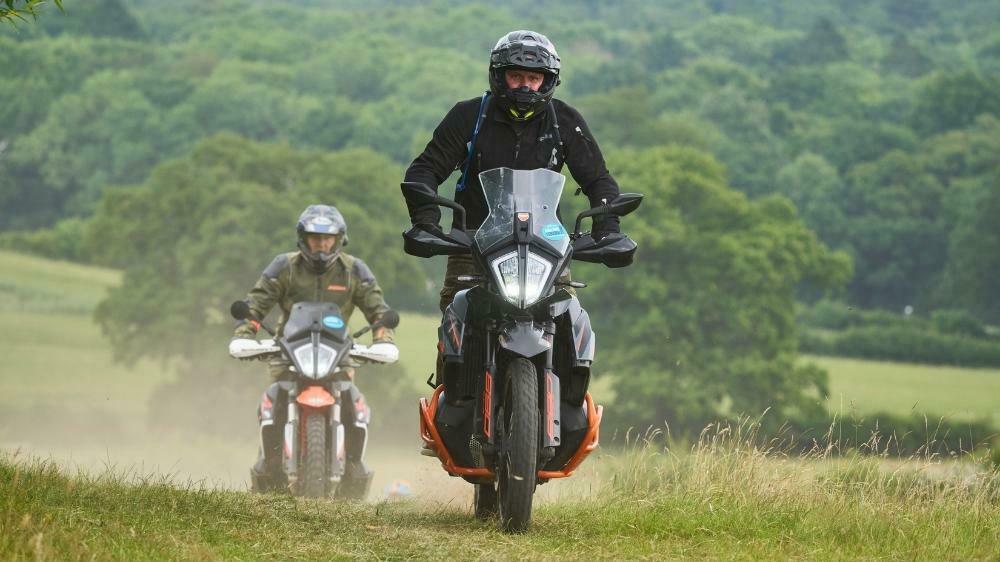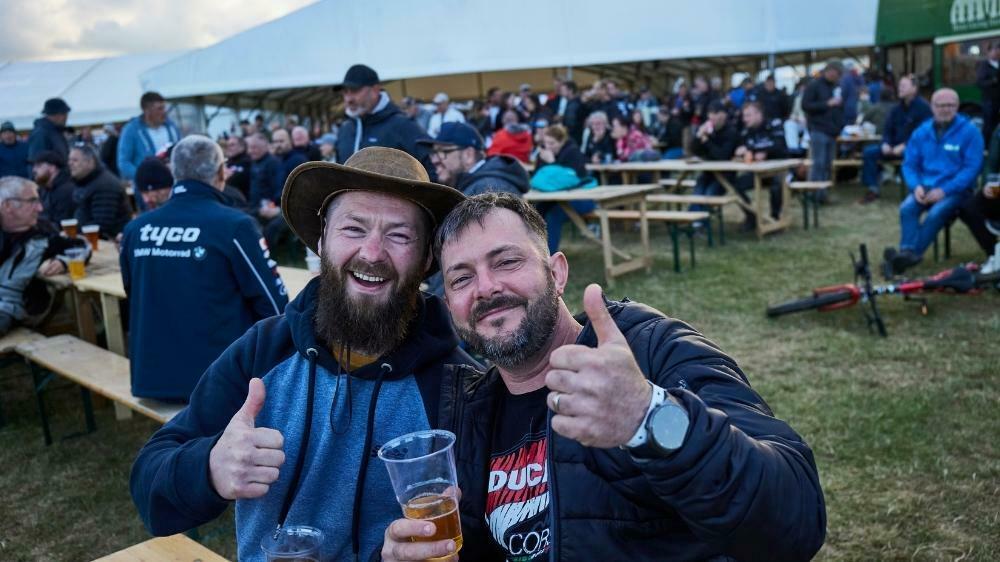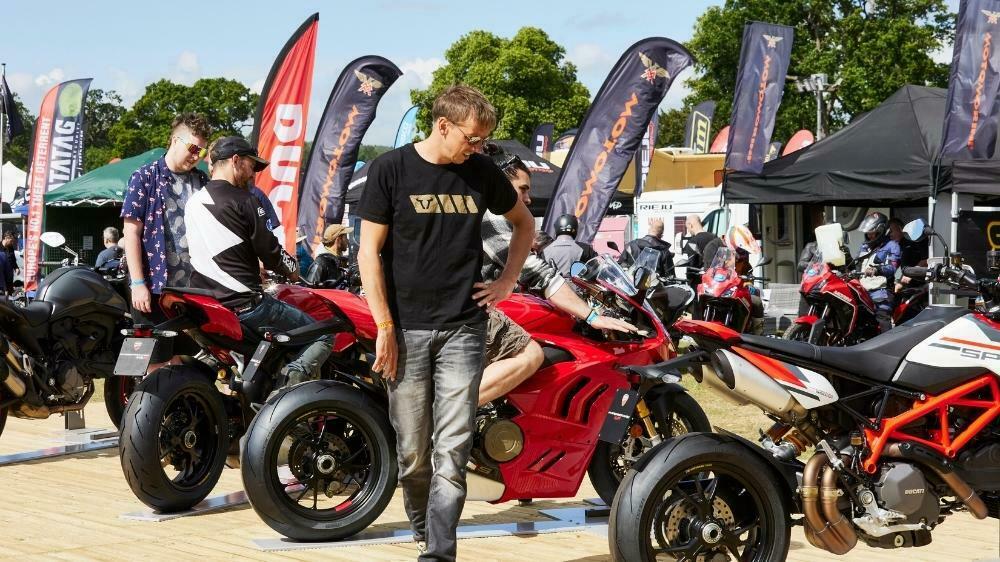 discover the abr festival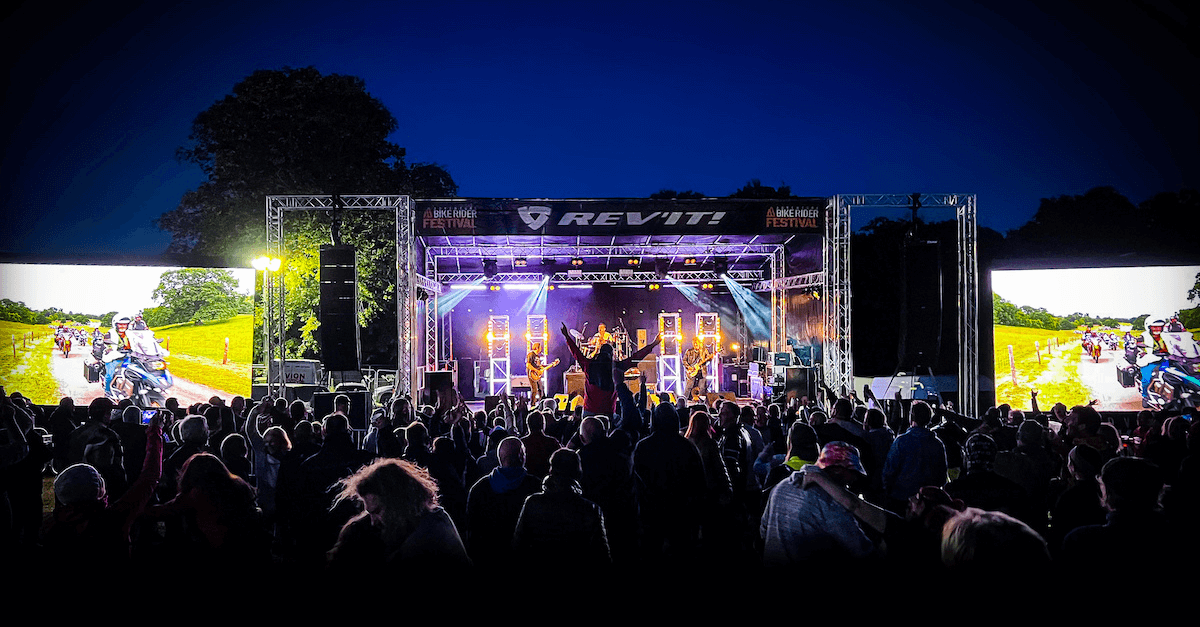 a weekend of great Entertainment
Fancy riding the Bridgestone Adventure Trail in the morning, catching a masterclass session before lunch and then listening to Led Zeppelin live? OK, we didn't quite manage to get hold of Jimmy Page and Robert Plant, but last year's visitors will tell you that the ABR Festival music lineup is a highlight of the weekend. The lineup for 2023 will be announced soon, so keep your eyes peeled for the big announcement.
Away from the main stage, you can enjoy acoustic sets on the campfire stage, and talks and demonstrations from the biggest names in adventure motorcycling.
Ride over 30kms of off-road trails
There aren't many places in the UK where you can ride over 30km of uninterrupted trails, but at the ABR Festival you can. Take your big adventure bike off-road on a purpose-built Bridgestone Adventure Trail and experience the thrill of riding a long and varied trail. Or, head to the 8km-long, all-bike TRF Trail for a more challenging route designed for smaller trail bikes.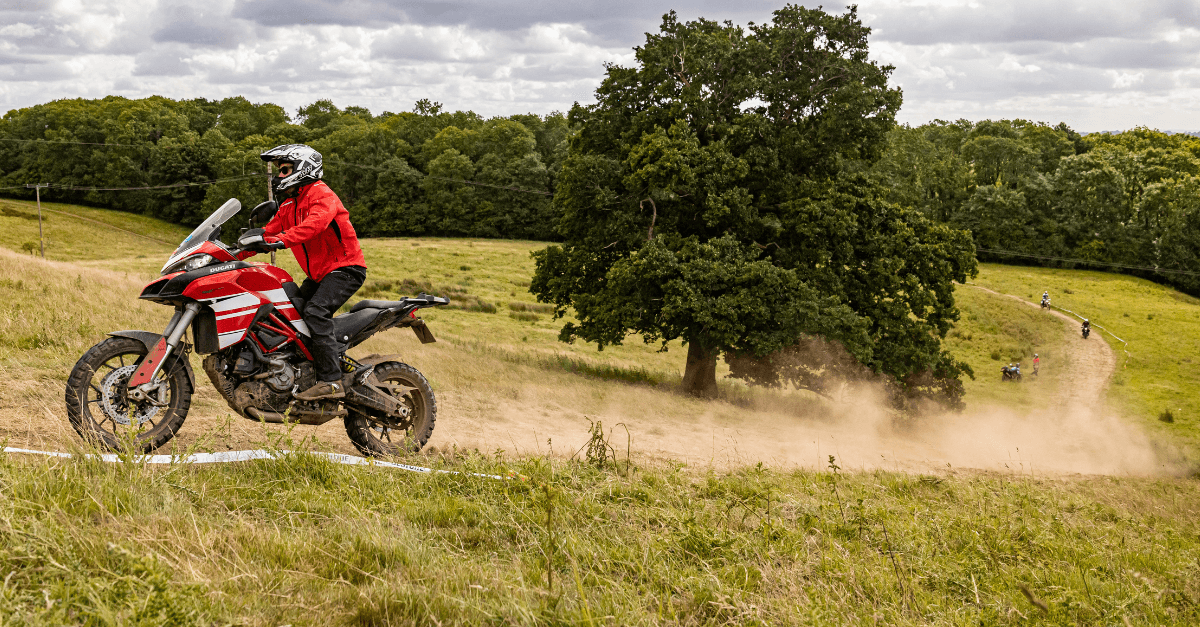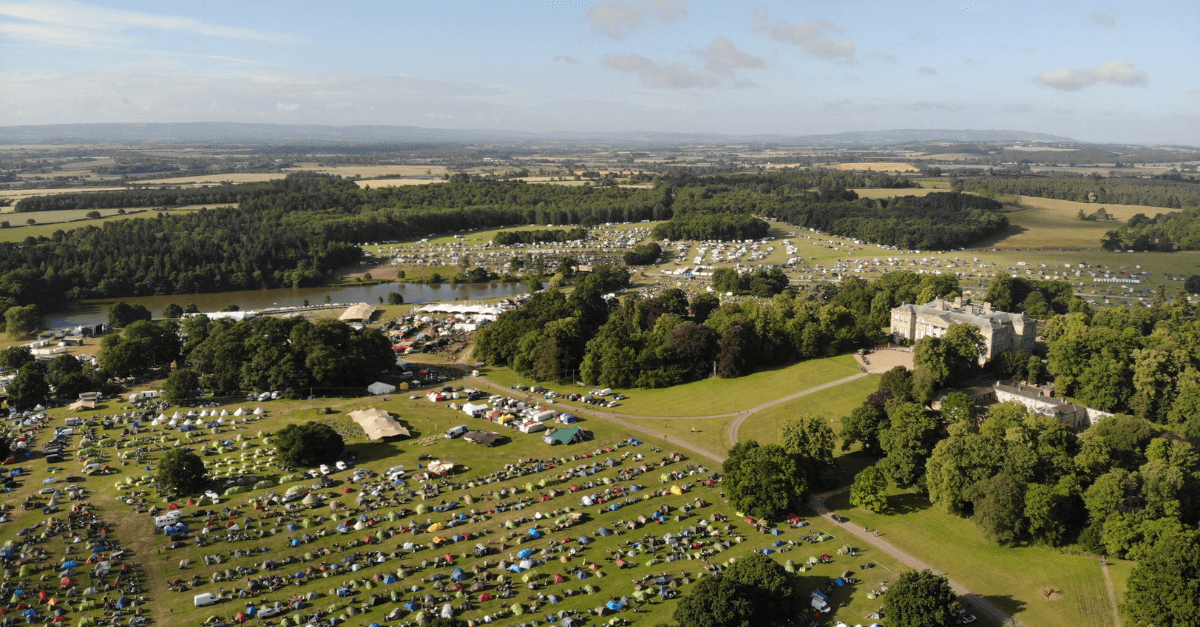 Adventure in a special location
The ABR Festival is so much more than another bike rally in a muddy field. Ragley Hall is a special location with stunning grounds in the heart of England. The magnificent great hall will form the backdrop for the weekend, while the spectacular grounds give you the feeling of being in your own world. Combine this with first-class facilities like plenty of posh, regularly cleaned toilets and hot showers, and you've got a festival experience fit for a king or queen.
meet adventure biking legends
Ignite that spark inside you which could lead to your next greatest adventure by hearing from those who have done it themselves. Our extensive guest speaker lineup is here to help you get inspired, learn more about two-wheeled adventures, be entertained, and meet your adventure motorcycling heroes.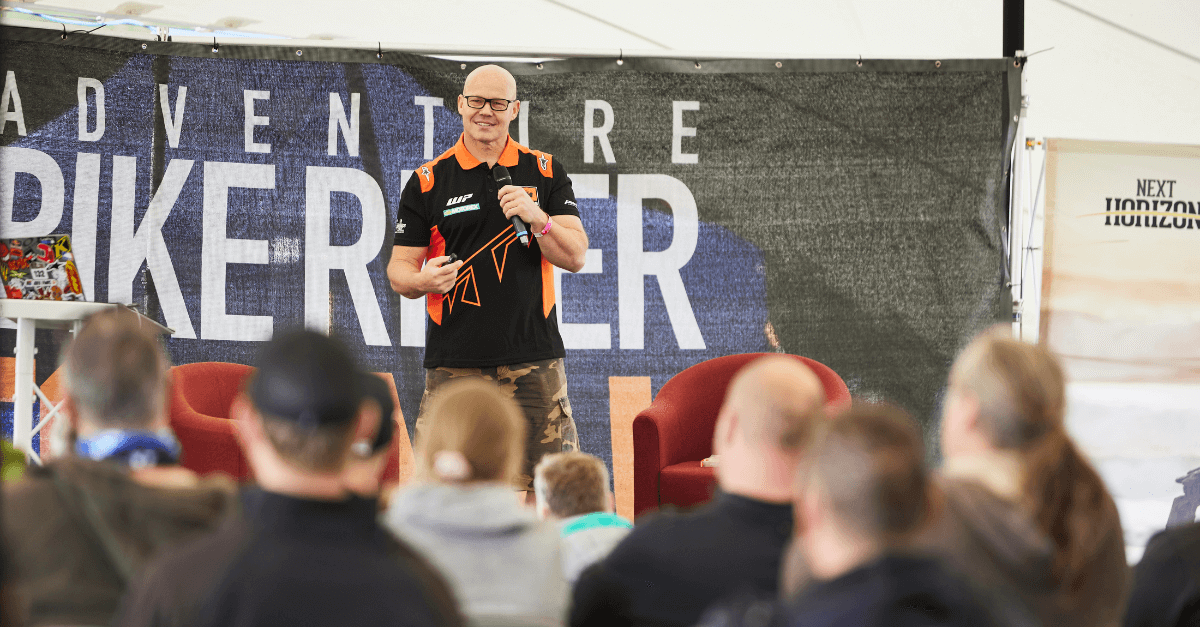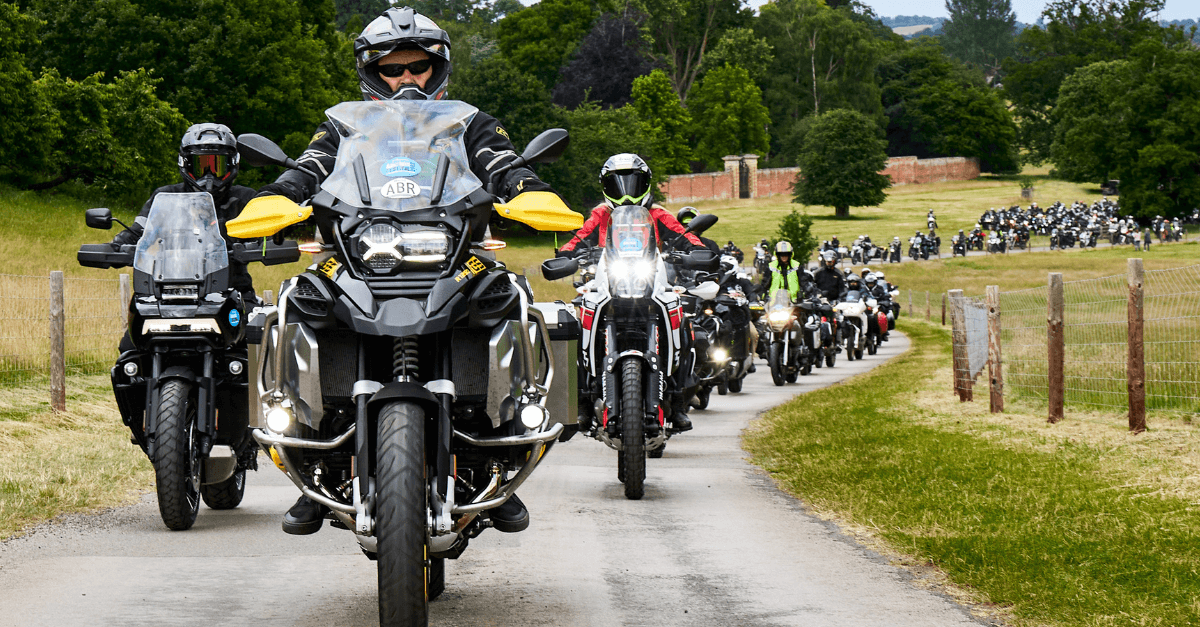 be part of something special
It's a powerful feeling when thousands of people with a common interest get together. At the ABR Festival it's a love of two wheels which binds each and every one of us, and it leads to an atmosphere like no other. Make new friends and riding buddies, create new memories that'll last a lifetime, and become part of the friendliest community in biking.
test ride the latest adventure and touring bikes
At the ABR Festival, every major adventure motorcycle manufacturer will be there with one purpose: to let you ride their new bikes. By riding the latest motorcycles in one location, you can be sure you're making the right decision when you next come to upgrade your ride.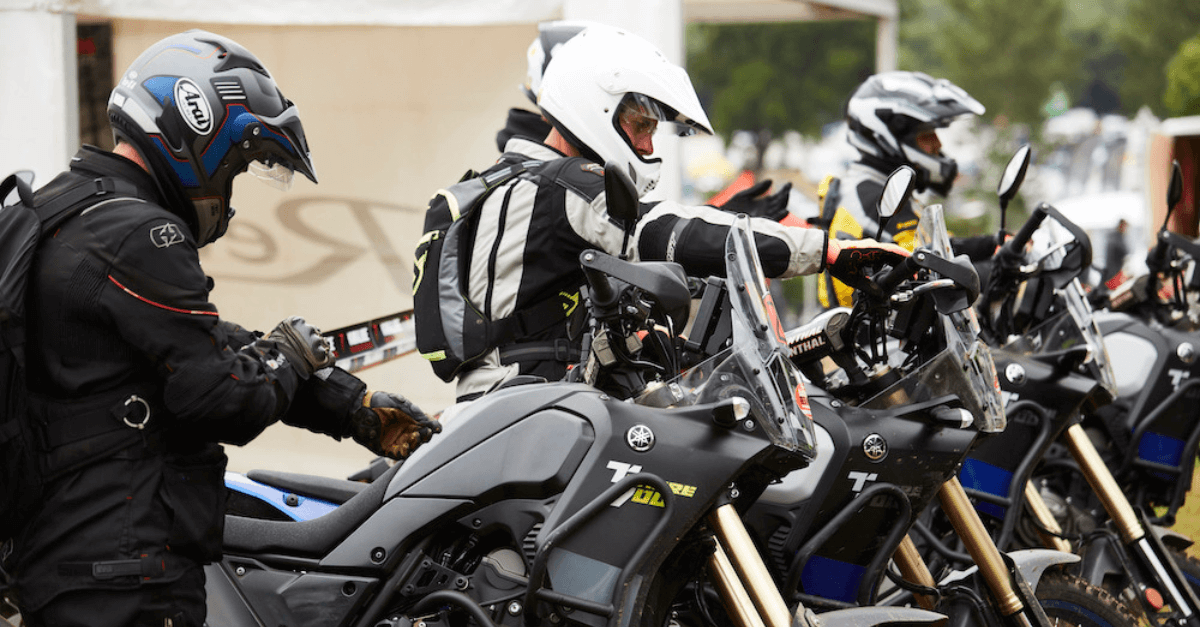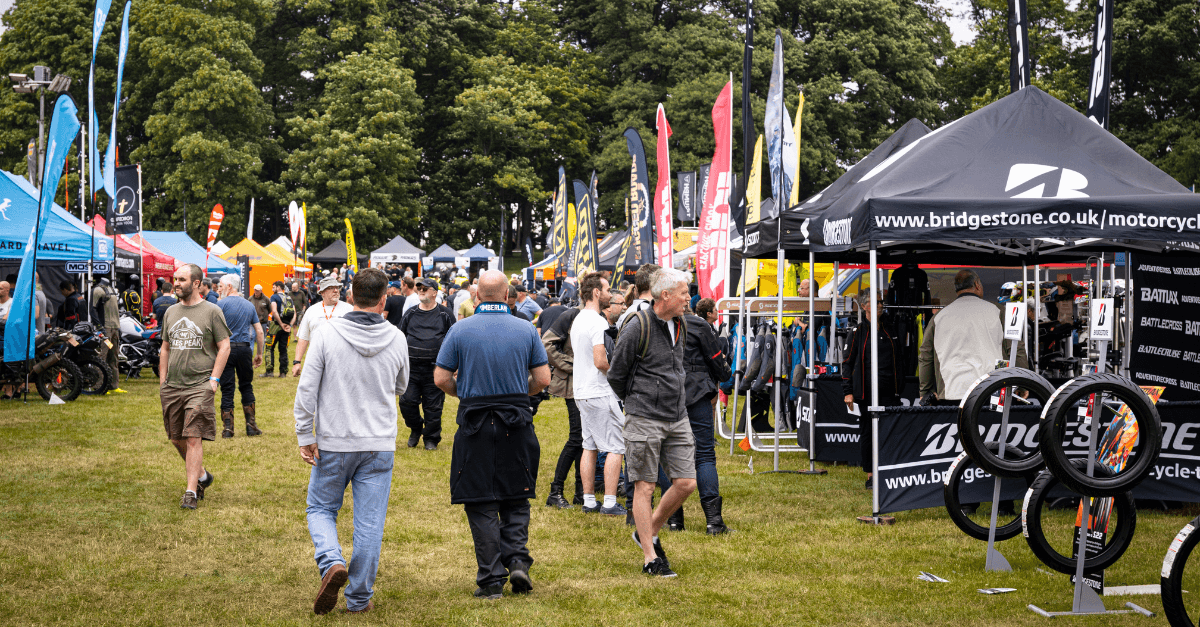 Experience the ABR Arena
The kit you choose can make or break an adventure. At the ABR Festival, you'll find the biggest and best adventure motorcycling brands in one place, all there to help you make the best choices for your next big trip. It's your opportunity to speak to industry experts and get the right gear to make your next big adventure a success.
Elsewhere in the ABR Arena, you'll find community competitions, including the legendary Slow Bike Race, over 50 tasty street food stalls, a selection of bars, plenty of seating, and a great, friendly atmosphere.
the three pillars of the abr festival
It wasn't that long ago that the Adventure Bike Rider Festival was a small gathering of like-minded friends in a farmers field near Stratford upon Avon. I can even recall the year when we cooked everyone a burger and bacon roll when the sole catering van decided he had something better to do elsewhere. The good old days, eh.
Having decided to expand the Adventure Bike Rider Festival, we were only going to host a festival that we'd want to go to ourselves and it had to retain the feel of a 'gathering of like-minded friends'.
With that in mind the ABR Festival was going to be inclusive. Our mantra has always been it doesn't matter what bike you ride, it doesn't matter if you're an expert or novice and it does not matter wether your travel experience is UK only or you've ridden to the Mongolian Steppe. All are welcome and the only requirement is that you have a great time.
I also wanted to show and demonstrate respect for everyone who comes to an ABR Festival and that includes you, the rider, and exhibitors from the motorcycle industry. And that's why the Three Pillars of the ABR Festival are so important. Underpinning everything we do are three requirements: a Grade A location, first-class personal facilities (especially toilets), and an event where you don't get charged the earth for basics.
When you come to the Adventure Bike Rider Festival, you have my guarantee of the following:
The Ragley Hall Estate is a premium, grade-A venue and you'll feel special as soon as you ride through the gates. It is a location that pays respect to us all and we can all be proud to call home for a weekend.
The toilets and shower facilities will always be top quality and there'll be plenty of them. In other words posh loos that are regularly cleaned and attended, and hot showers.
There will always, always be a pint of good beer on offer at a great price.
All the ABR staff and I look forward to welcoming you to the ABR Festival at the magnificent Ragley Hall in June 2023.
Best Regards
Alun Davies
Founder of ABR