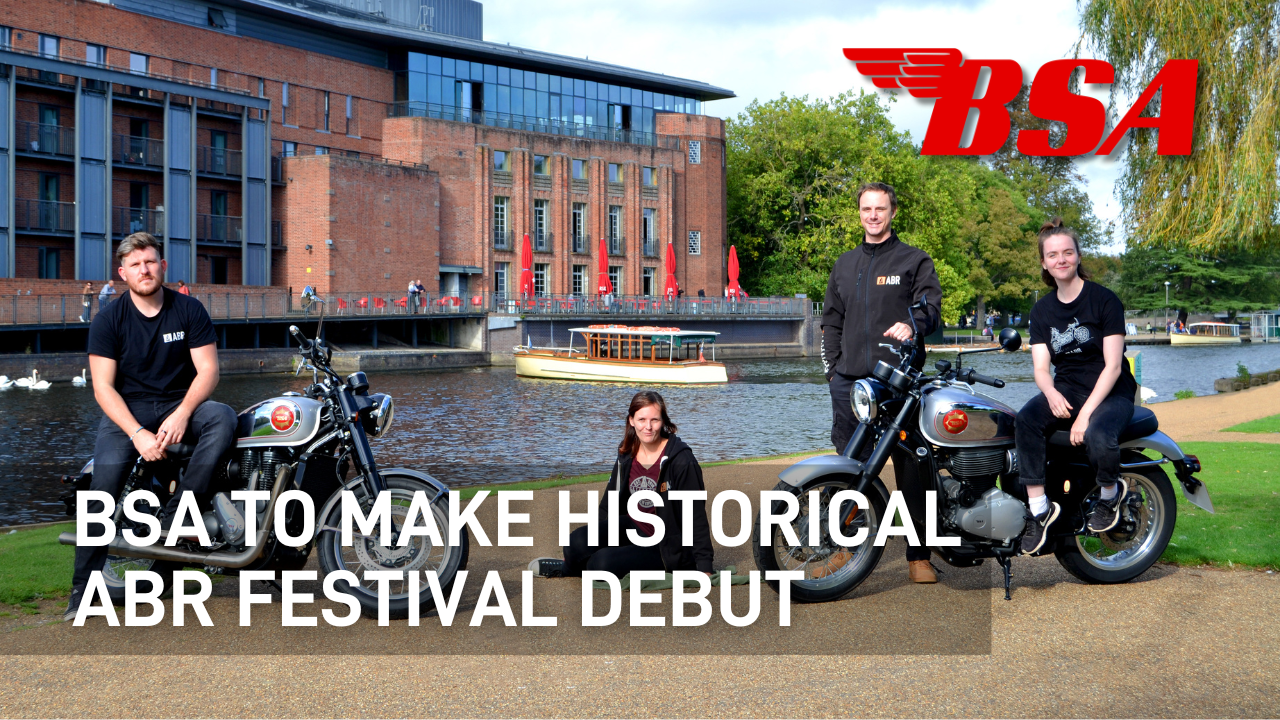 In celebration of BSA's debut appearance at next year's ABR Festival, we decided to take a little ride down memory lane…
Iconic British motorcycle brand, BSA (Birmingham Small Arms Company), are the latest manufacturer to confirm for the ABR Festival 2024.
To celebrate the announcement, and to honour BSA's incredible motorcycling heritage, we thought we'd have a bit of fun and recreate a vintage photograph we recently found on a 1961 sales brochure.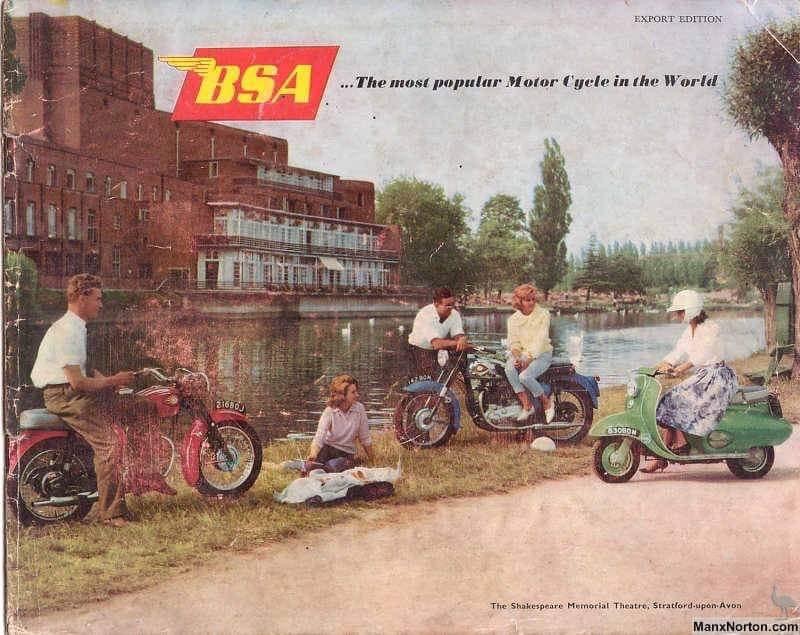 We gathered up some of the ABR Festival team, wheeled in two BSA Gold Star modern classics and took our positions in front of the historic Royal Shakespeare Theatre (in our hometown of Stratford Upon Avon).
A few clicks later…and here we have it.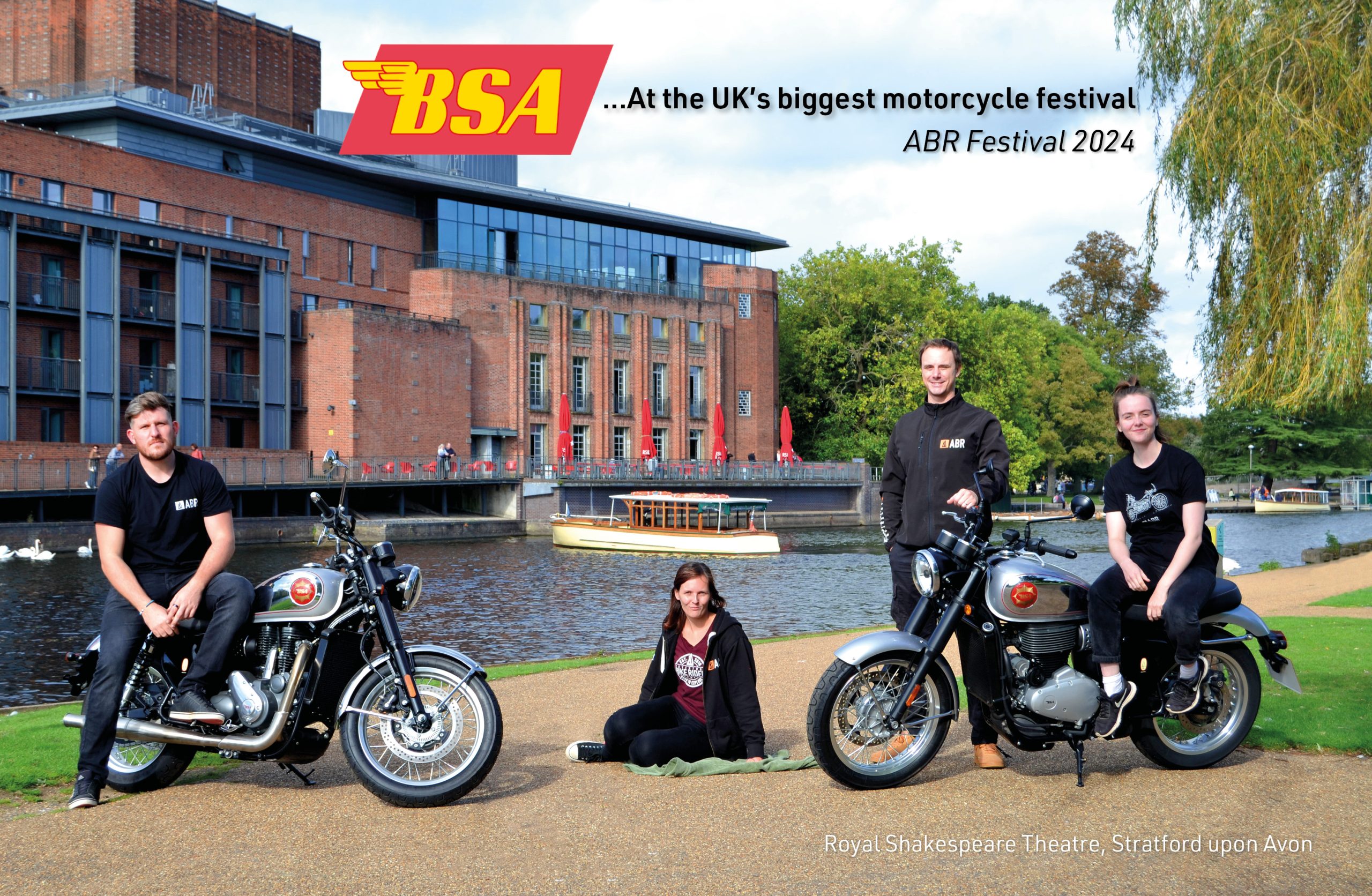 Not perfect, but not a bad job either, we hope you'll agree.
What's amazing to see though, even after six decades, the bikes and backdrop look as iconic as ever. It did get us wondering too, what would the ABR Festival have been like in the swinging 60s?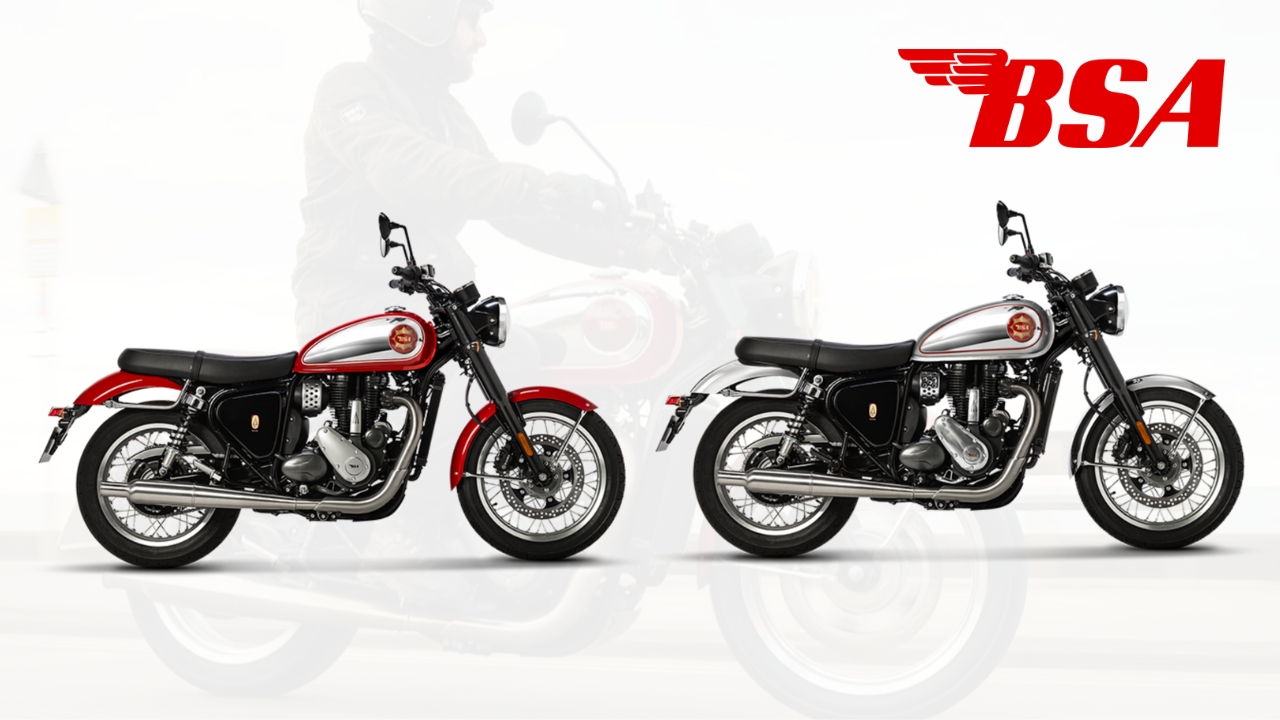 Commenting on the BSA announcement, Bryn Davies, ABR Festival managing director said, 'We're delighted to have BSA at next year's festival. Having a brand with such an incredible motorcycling heritage will add something new for our visitors to enjoy. It felt only right to collaborate and honour the history of both brands by recreating their iconic photograph, especially as it was originally shot in the festival's hometown of Stratford-Upon-Avon.'
Join us in welcoming BSA to the 2024 ABR Festival, taking place at Ragley Hall Estate (June 28-30 2024).
This is your chance to see and test ride motorcycling history with BSA's line-up of era-defining Gold Star motorcycles, including the Legacy Edition.
All BSA test rides, as well as test rides with over 40 other motorcycle manufacturers, are included with an ABR Festival weekend ticket.
Find out which other manufacturers have confirmed HERE