We are determined to give you the very best at the 2022 Adventure Bike Rider Festival. From the five-star venue to the incredible entertainment, the posh toilets to the first class facilities, and let's not forget the £3 pints!
This would be difficult to achieve without the support of our partners, so let's meet them.
BRIDGESTONE
The ABR festival continues to grow year on year and we are delighted to be in attendance for the 4th year running.  The Adventure Bike market is probably the fastest growing sector, not just in the UK, but across the globe.  Its therefore of huge importance we showcase our products to the ADV bike market. For 2022 we have added a new product to that sector in the form of the AT41; an off road looking tyre that's fits right in with the characteristically aggressive look of ADV bikes, but aimed at the rider who wants that look with unrivalled road performance along with wet weather performance that's sure to be at the top of the class.
We will also have the rest of our Adventure bike range on show too, along with the award winning T32 Sports Touring tyre.
Look out for some tyre promotions in 2022 and be sure not to miss out on some great gifts.
SENA
Sena has been paving the way for motorcycle communication for nearly a decade. Our passion for adventure and obsession with perfection fuels us and translates through our products to inspire our customers to challenge the confines of their ordinary routines and pursue their own adventures. The Adventure Bike Rider Festival is matching our message perfectly and we´re excited to finally be on site. To be able to chat with you and enjoy the atmosphere: sounds like a perfect event.
Experience all new Sena products at the Adventure Bike Rider Festivals Try and Ride area or learn more about our full product line at sena.com
REV'IT!
REV'IT! Sport International designs and manufactures fashionable motorcycle gear for aficionados – functional clothing of the highest quality.
At REV'IT! we want to inspire people to ride, in everything we do. We want to inspire by making well designed and innovative products, allowing people to ride better, safer while looking good.
After being partner of the event for 2 years, we are very happy to continue our partnership with ABR Festival. For us this is our favuorite event of the year because the organization, visitors and general atmosphere are really great.
We are looking forward to the 2022 edition very much because we will finally be able show you the latest and greatest from our extensive 2022 Adventure collection. See you there!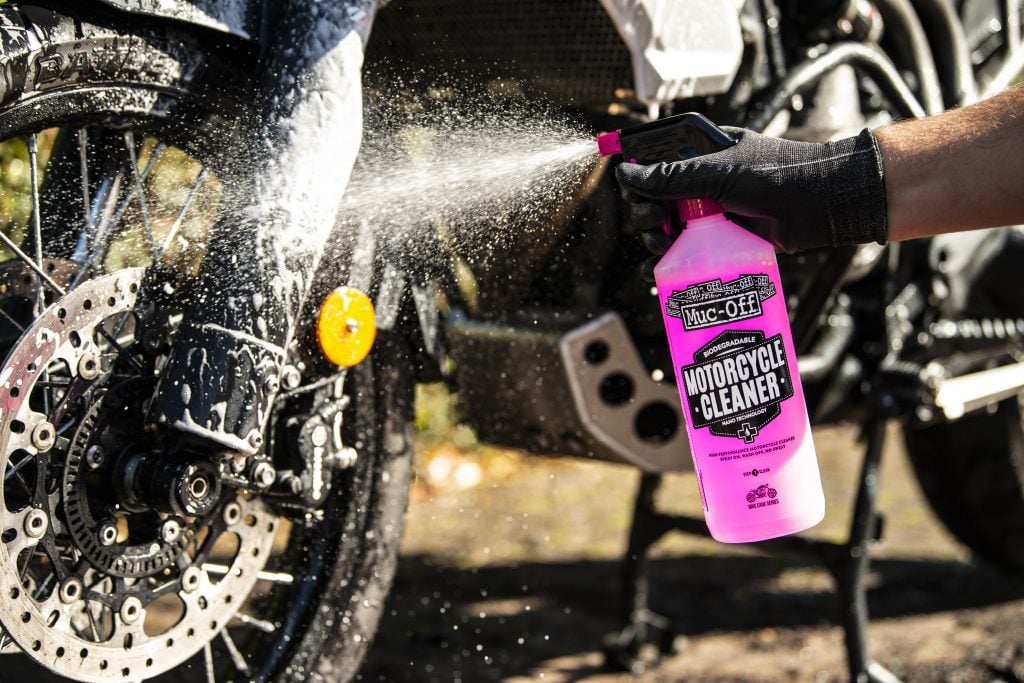 MUC-OFF
At Muc-Off, we're really into being active. Whether it's on a mountain, trail or at the skate park, we just love to be outside and going big. We're obsessed with making the most innovative care and performance products around, so you and your toys can keep running smoothly and looking box fresh.
We are stoked to be continuing our partnership with Adventure Bike Rider Festival in 2022. We'll be on hand throughout the weekend to help keep both your bikes and lids looking fresh with our free bike wash and free helmet valet services!
Pop by our stand to chat to our experienced team, pick up some swag and get your gear freshened up.
RUROC
British-born Ruroc are one of the fastest growing brands in the motorcycle industry, leading the way in innovative protective gear. Showcasing at Adventure Bike Rider Festival for just the second time, they will be featuring their full DOT and ECE approved Atlas carbon fibre helmet range, as well as their motorcycle apparel brand, Enginehawk.
Launched in Spring 2021, Enginehawk was developed in collaboration with their community of riders, created from the desire to ride in CE approved gear that looks as epic as their helmet counterparts, combined with fashionable-yet-functional fits. The ABR Festival will also be one of the first opportunities to see the new Enginehawk Women's Jackets as well as the new Men's range!
Not only will you have the chance to speak to the team behind the products and try on the range of helmets, Ruroc and Enginehawk will also be offering exclusive show discounts on helmets, jackets and accessories.
Stay up to date with the ABR Festival
Be the first to know the latest news, new attractions and ticket offers