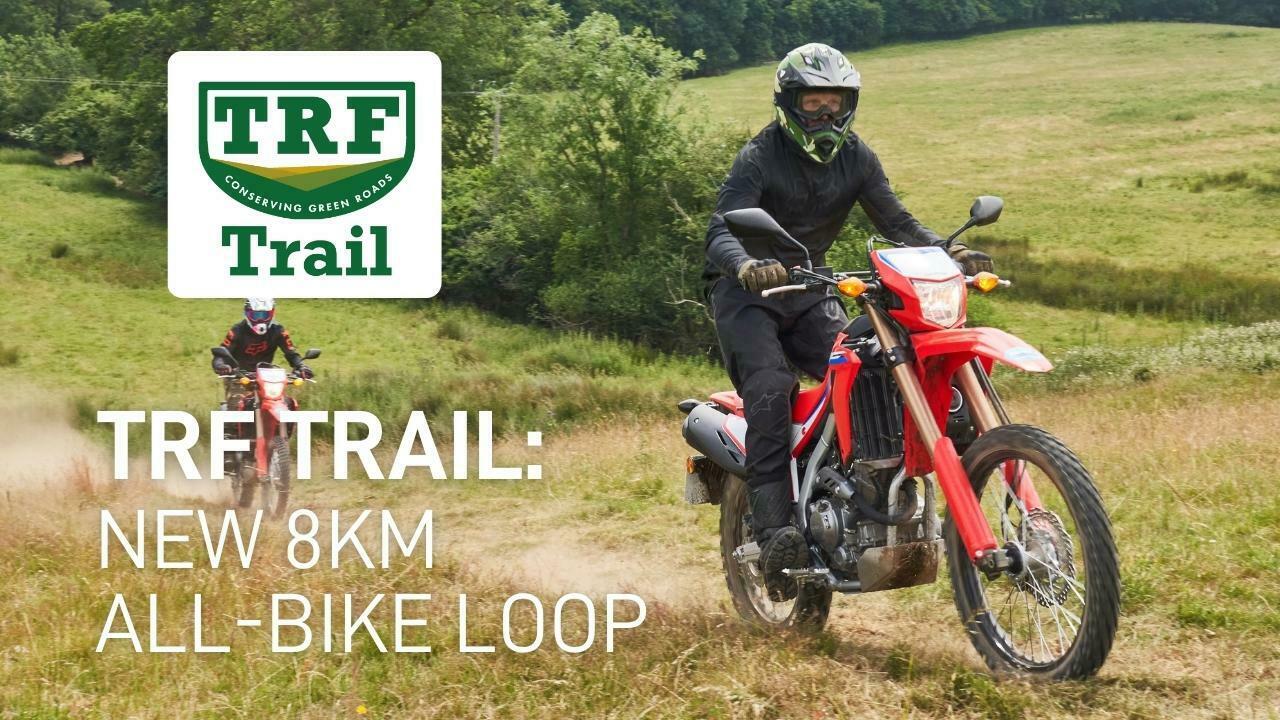 Get your trail riding fix on the all-new TRF Trail, an 8km-long all-bike leisure riding loop.
We are excited to announce the launch of a new trail at the ABR Festival 2023, the TRF Trail.
Created and designed in collaboration with the Trail Riders Fellowship, this 8 km-long route will be open to all bikes and provide a more advanced riding challenge than the big-bike-friendly Bridgestone Adventure Trail.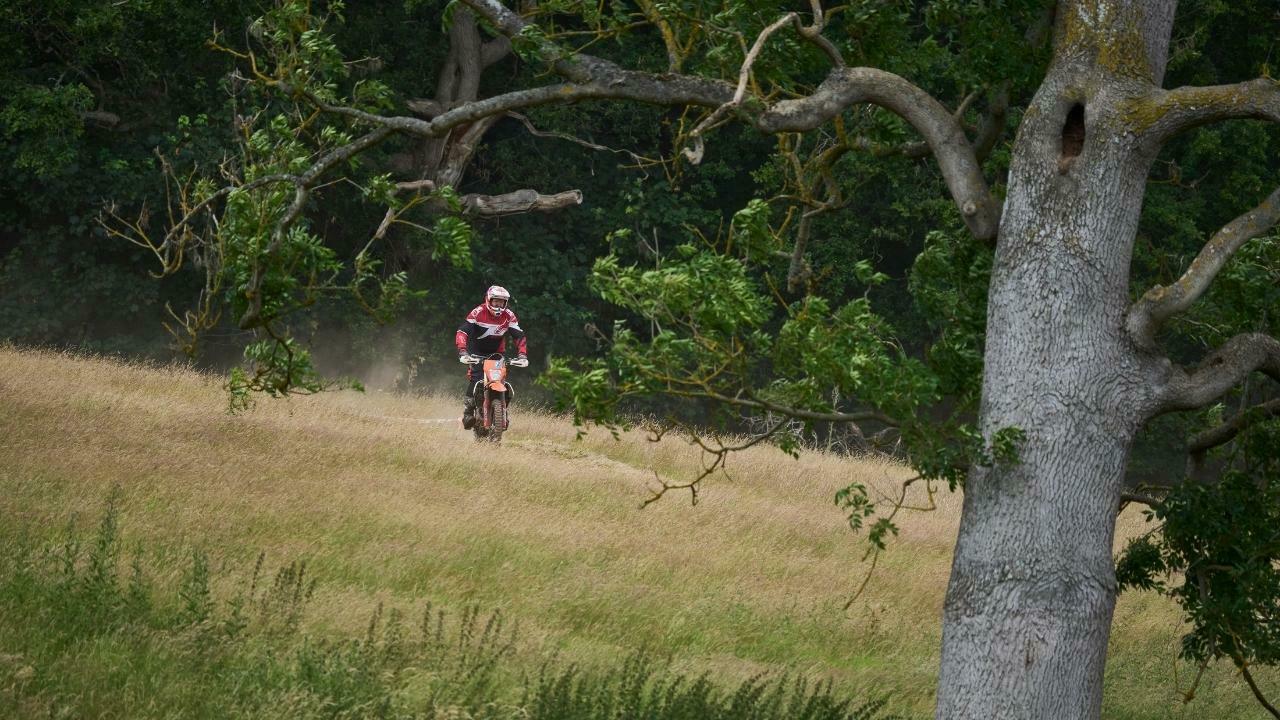 Located on-site at the ABR Festival, the TRF Trail will replace Little London as this year's all-bike offering, giving riders of all bikes the opportunity to enjoy riding at Ragley Hall.
Snaking its way through the magnificent Ragley Hall Estate for 8km, the TRF Trail will take you over a series of climbs, descents, water crossings, and features like the 'Bog of Doom', 'Swamp Man', and 'Woodland Wonderland'.
TRF Trail announcement video with ABR Festival founder Alun Davis
Whilst the new TRF Trail is shorter than the big-bike-friendly Bridgestone Adventure Trail (which has been lengthened this year to over 30km), it has been specifically designed with fun and more challenging riding in mind.
The loop will be open to all road legal motorcycles but will be ideally suited to smaller trail bikes or to individuals with considerable off-road riding experience.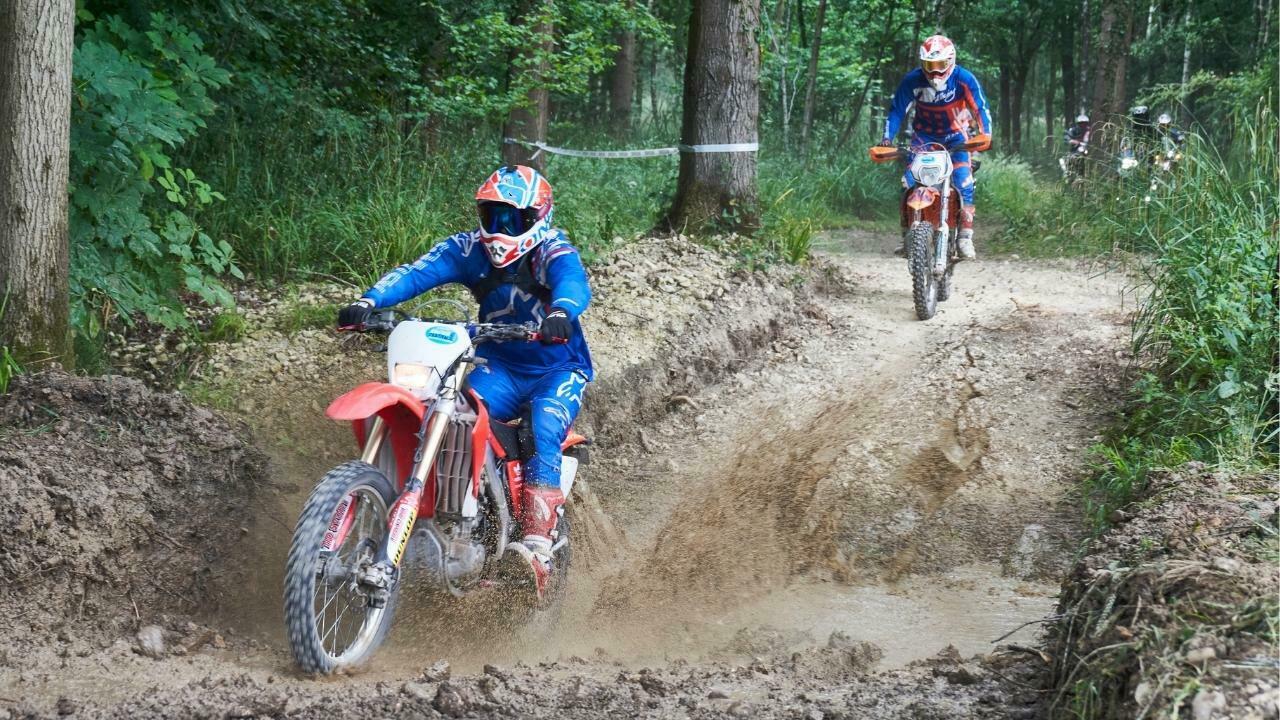 To access the TRF Trail, you'll need an Adventure Trail pass (which can be purchased via the ABR Festival ticket page HERE for £15) and a road legal bike with off-road capable tyres.
The trail will be located on-site, so you won't need to ride far before you find yourself navigating the most technical riding at the festival.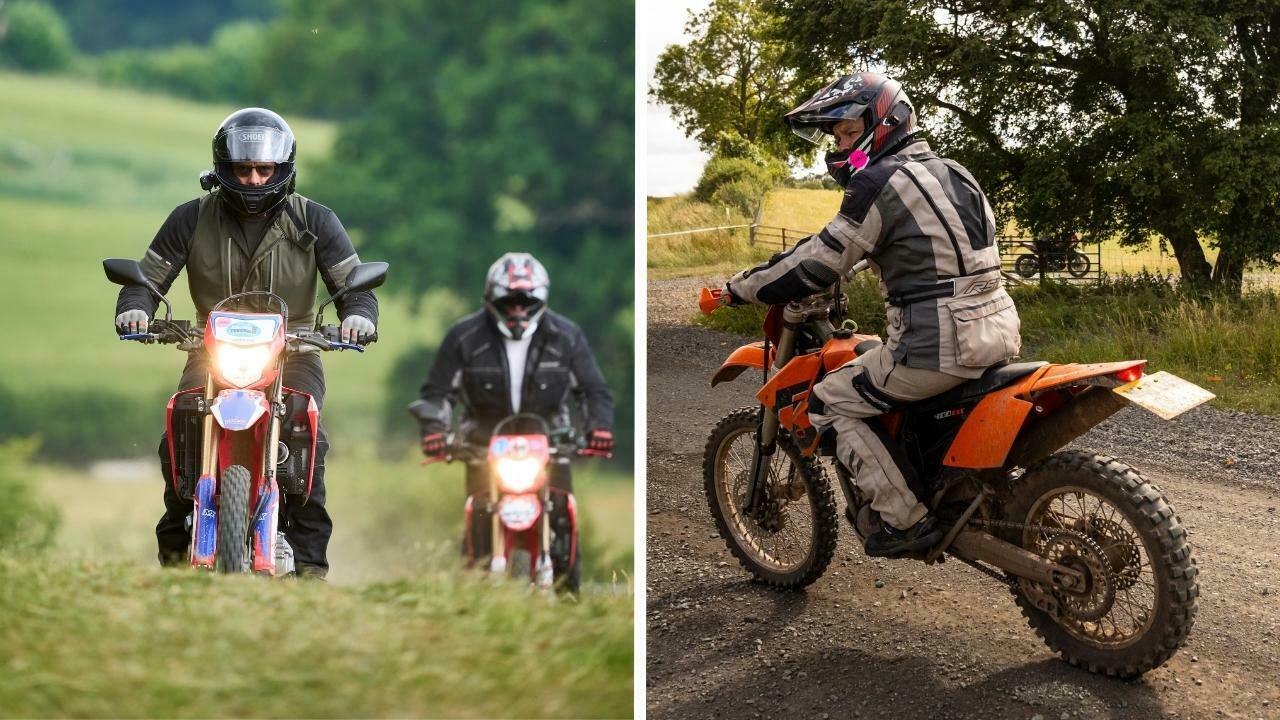 Adventure Trail Passes On Sale Now
To access the TRF Trail, an Adventure Trail pass and an ABR Festival Day or Weekend Ticket is required. Adventure Trail passes and festival tickets can be purchased from the ABR website for just £15.
This will give you unlimited access to the festival's on-site trails. Please remember that competition-derived motorcycles will not be permitted on the Bridgestone Adventure Trail, but trail bikes will be able to enjoy the TRF Trail when ridden responsibly.
Trail tickets are limited in number, with over 80% now sold. With the pace at which they've been selling, it's possible they could sell out within a matter of weeks, so get yours now to avoid disappointment.