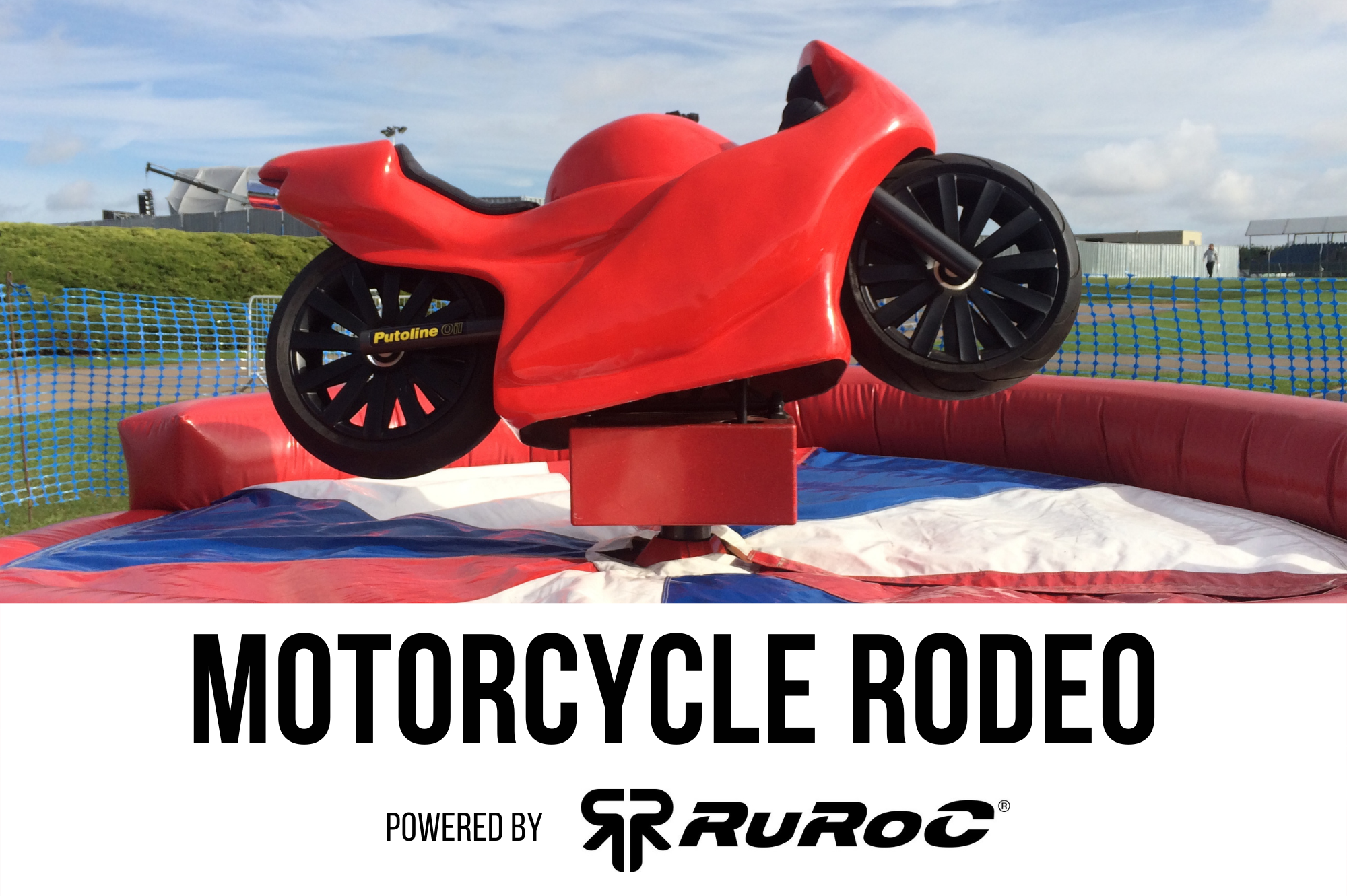 The Ruroc Motorcycle Rodeo Returns To the 2022 ABR Festival
Returning to the 2022 ABR Festival is the Ruroc Motorcycle Rodeo. Test your balance and grip as the bike shifts from side to side, in an effort to throw you out of the saddle. There will be some fantastic Ruroc prizes up for grabs for the riders who cling on the longest, so come along and give it try.
For more information on Ruroc, visit their website HERE.
The Ruroc Motorcycle Rodeo will be available to ride on Saturday night and is free to use for all ticketholders.