See Ted Simon's Original Triumph Tiger 100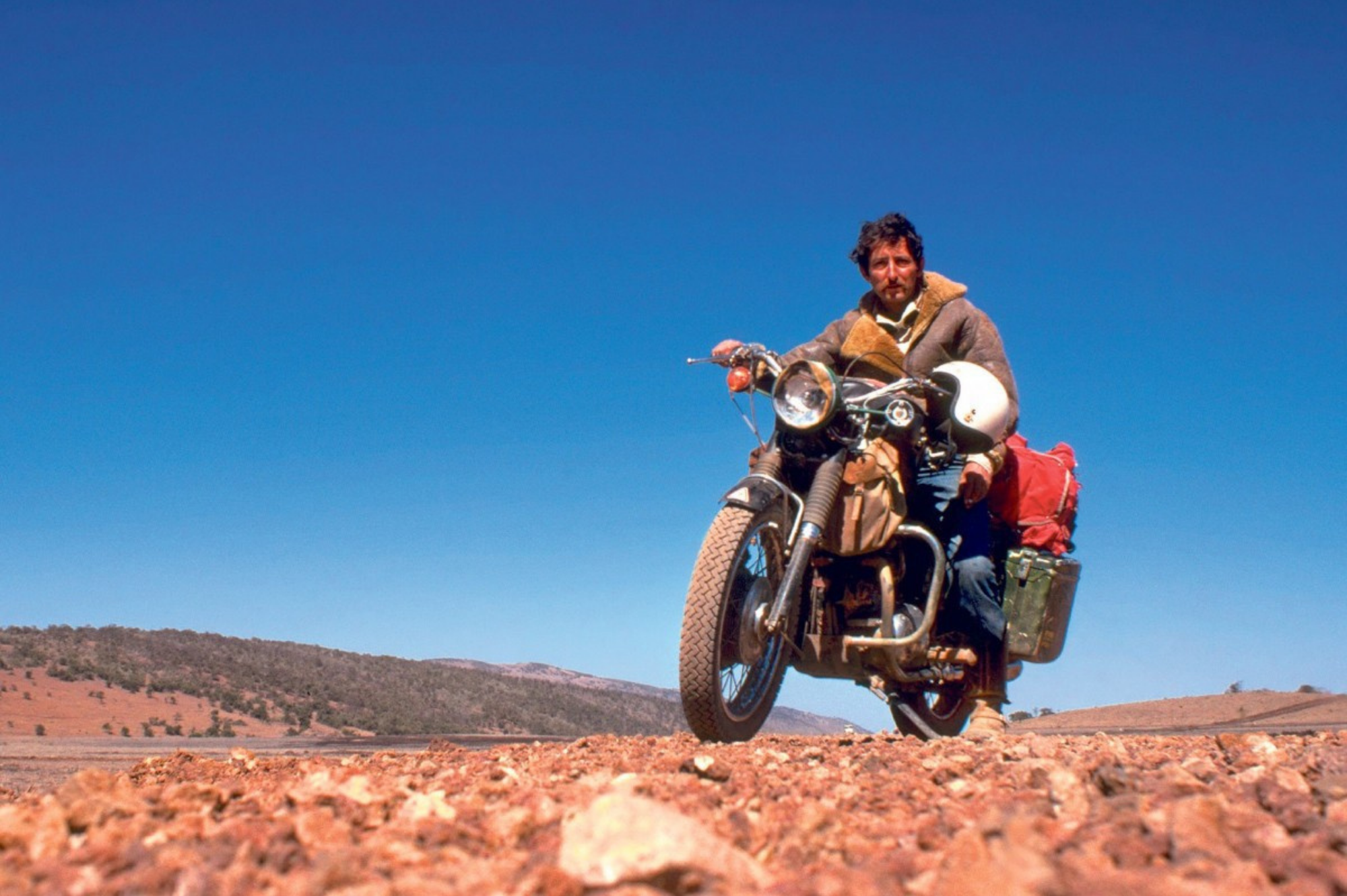 ABR Festival organisers are delighted to announce that Ted Simon's 'RTW' Triumph Tiger 100 will be on display throughout the event.
Undoubtedly the star name appearing at this year's ABR Festival is iconic motorcycle explorer, and travel writer, Ted Simon. Regarded as the 'Godfather of Adventure Biking', Ted will be making a rare UK appearance, speaking about his extraordinary four-year, round-the-world tour in 1973. Upon his return, Ted wrote his first book 'Jupiter's Travels' which cemented his place in history as one of the most important, and respected, adventure travellers ever.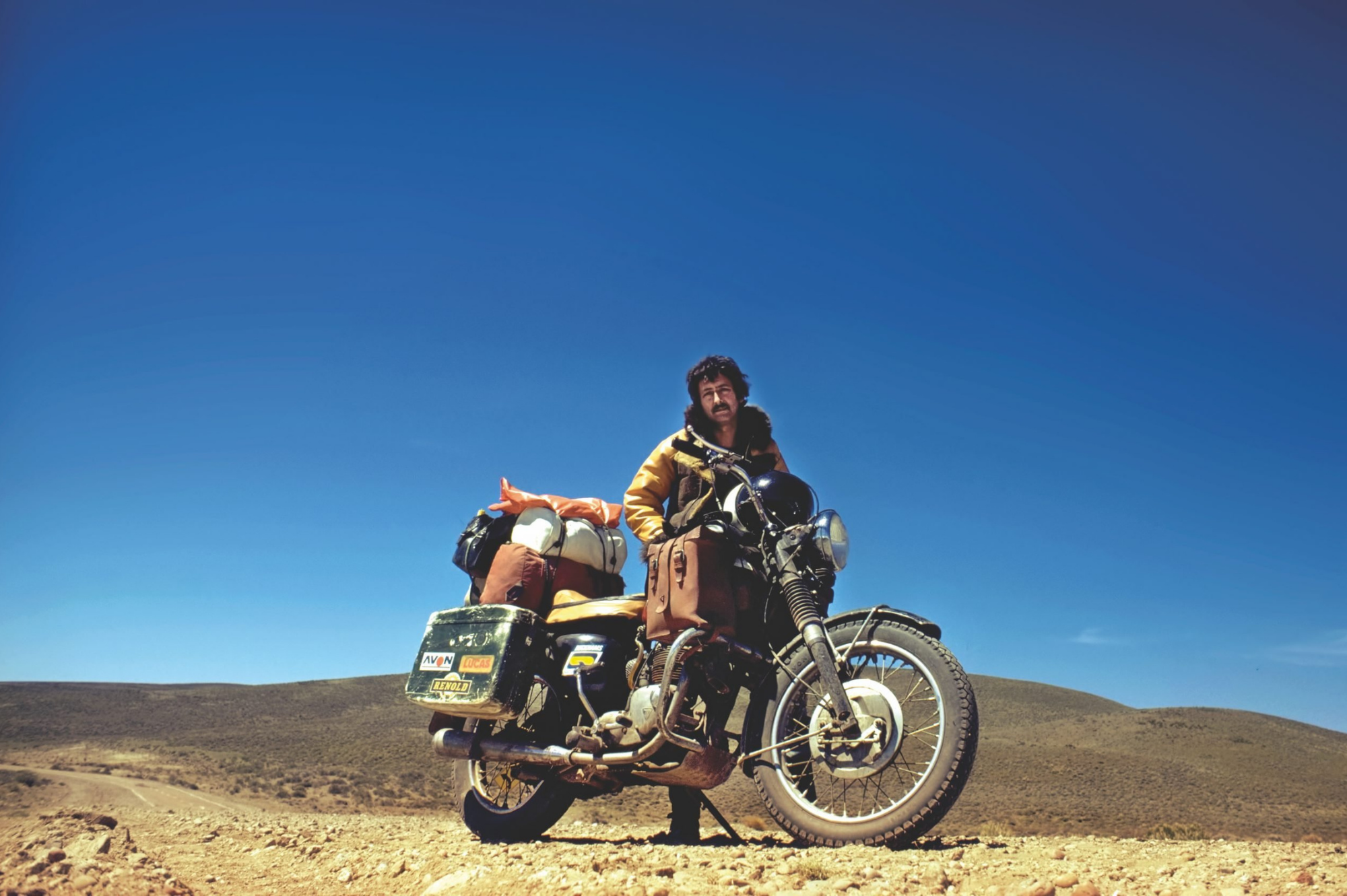 Alongside Ted, will be his bike, a 1973 Triumph Tiger 100, which he used for the entire journey. The bike will be displayed throughout the festival weekend as part of the 'Vintage Adventure & Trail Bike' Concours, taking place in front of the Great Hall at the Ragley Estate. Entry into the concours is included in the price a weekend festival ticket.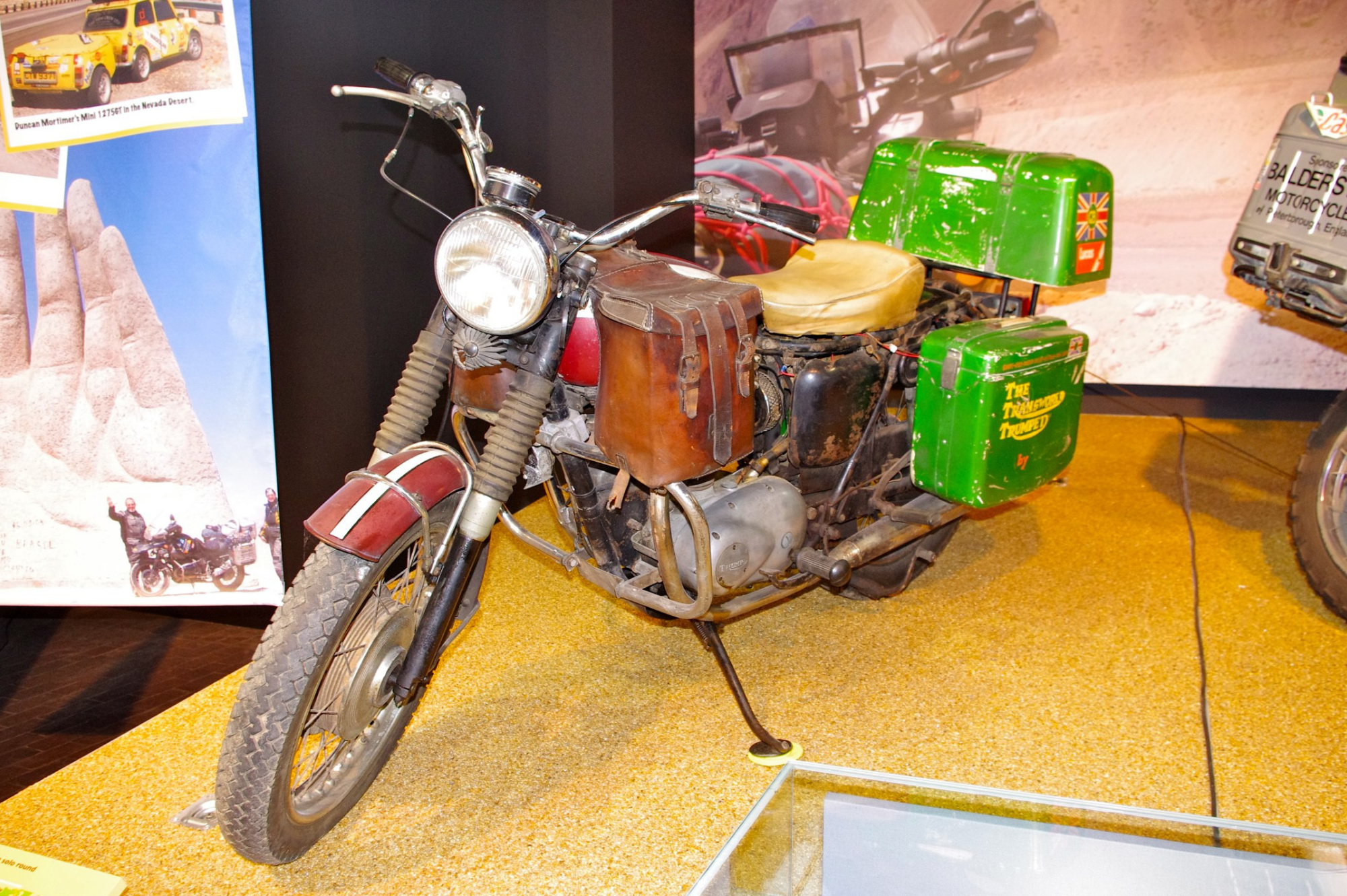 The bike is being kindly loaned to the ABR Festival for the weekend by the Coventry Transport Museum. The bike has been retained in the condition that it was in when it finally returned to England in 1978. The original pannier on the off-side of the motorcycle is still attached, and even carries the map used on the trip.
Ted Simon personally rode this machine to the Coventry Transport Museum soon after returning from his travels and very generously donated it to their collection.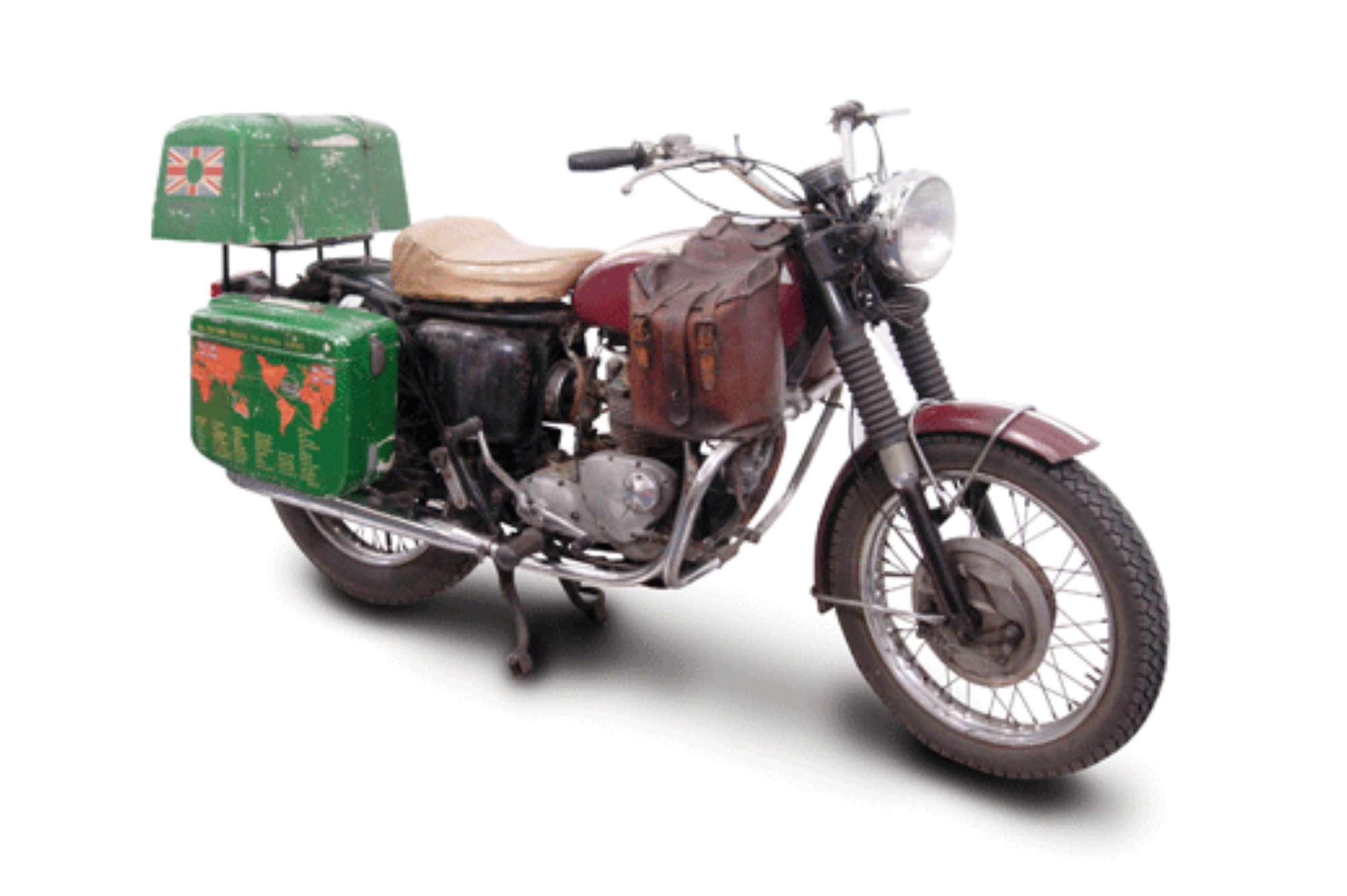 The 2022 ABR Festival will be a rare opportunity to see Ted Simon, and his original RTW bike, in one location.
Don't miss out on the opportunity to see and hear Ted Simon, as well as a host of other huge names in the world of biking, at this year's festival. Confirmed speakers include Elspeth Beard, Lyndon Poskitt, RyanF9, The Missenden Flyer, Chris Scott, MotoBob, and many more.
Weekend tickets for the ABR Festival are available for £129 via the website HERE