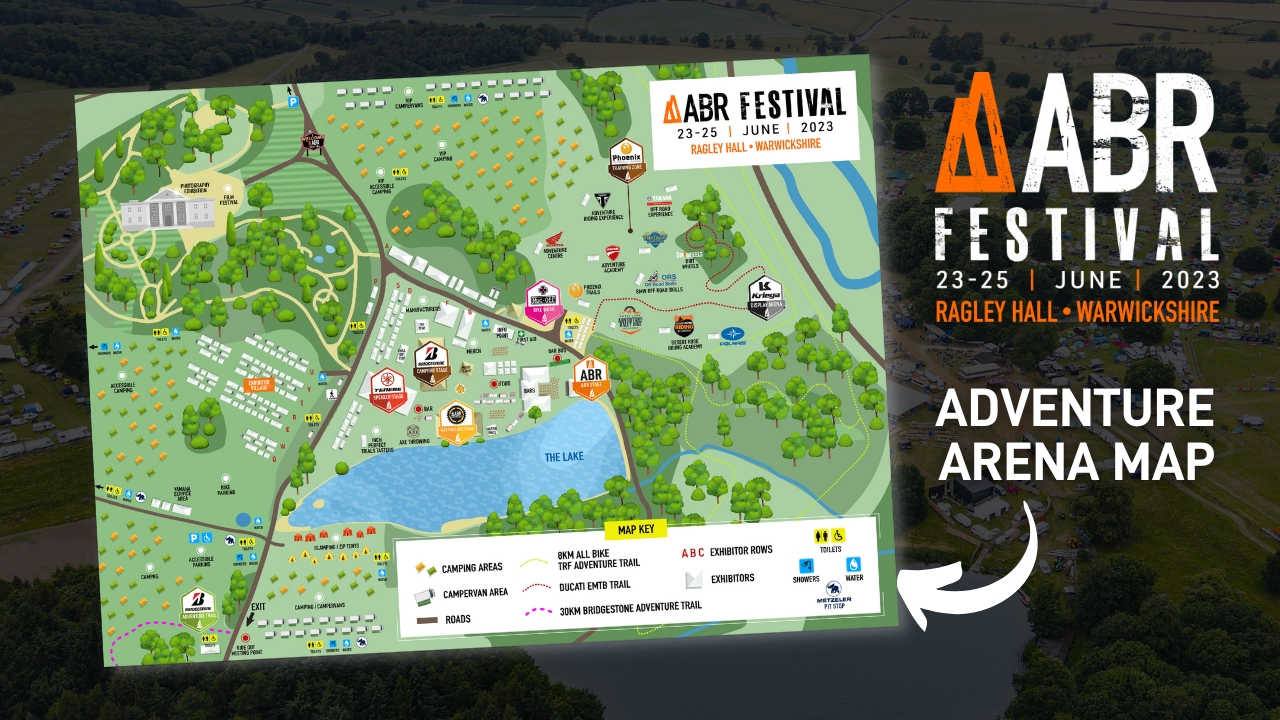 Don't miss a thing at this year's ABR Festival with the help of our new Adventure Arena map.
If you've joined us before, you'll know the Adventure Arena is the beating heart of the festival; it's where all the non- stop action happens.
It's here you'll find a packed schedule of activities and entertainment for you to enjoy across the weekend, from early till late.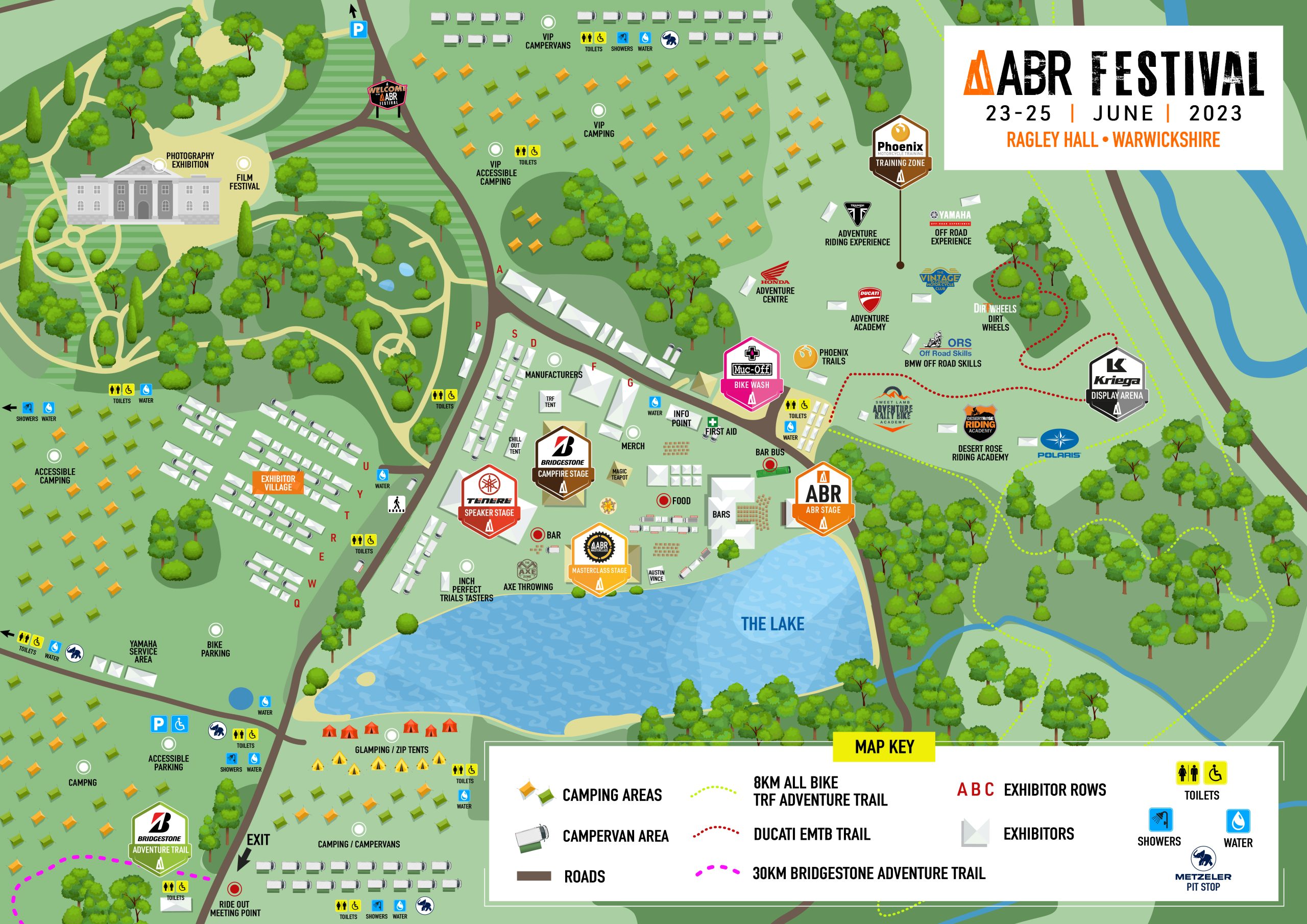 Whether you want to check out the latest bikes from the world's leading motorcycle manufacturers, relax with a beer around the fire pit, or singalong to your favourite rock anthems at the live music stage – the Adventure Arena is where you'll want to be.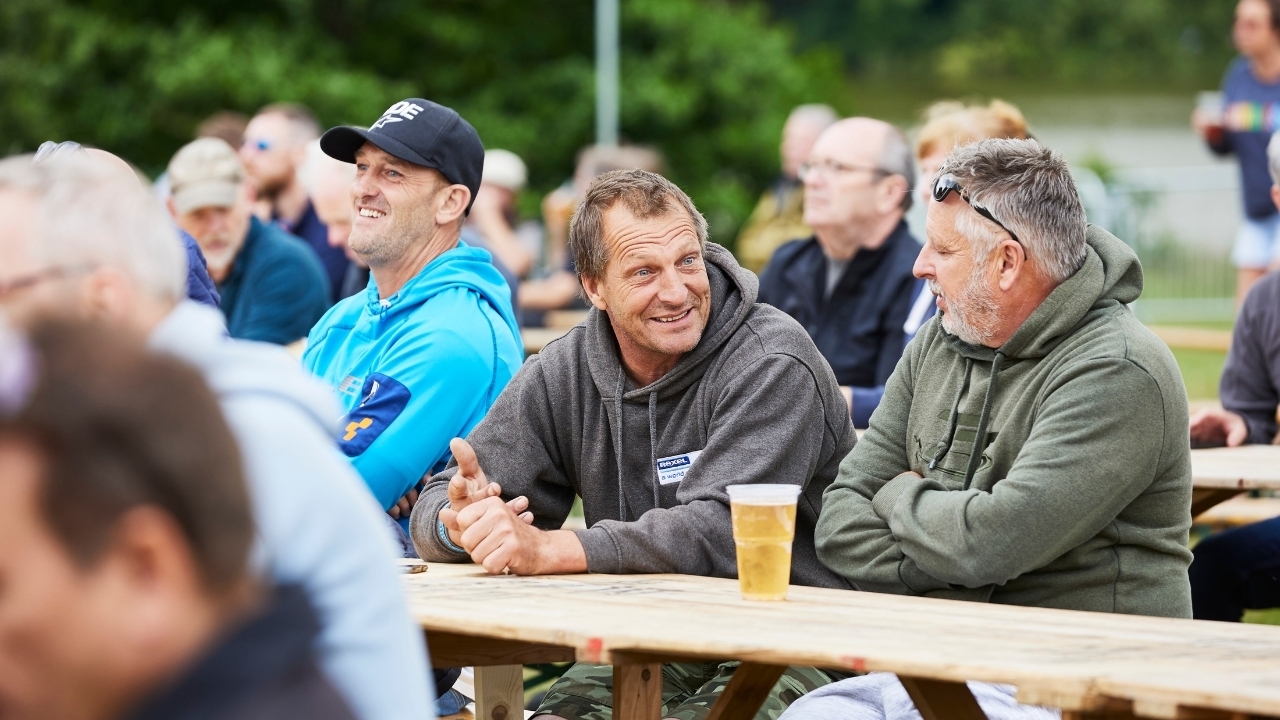 Bigger and better than ever before
Building on the success of last year, we've been going all out to make 2023 one to remember – with more music, exhibitors, manufactures, test rides, trails, facilities, speakers – and most importantly, more good times – than ever before.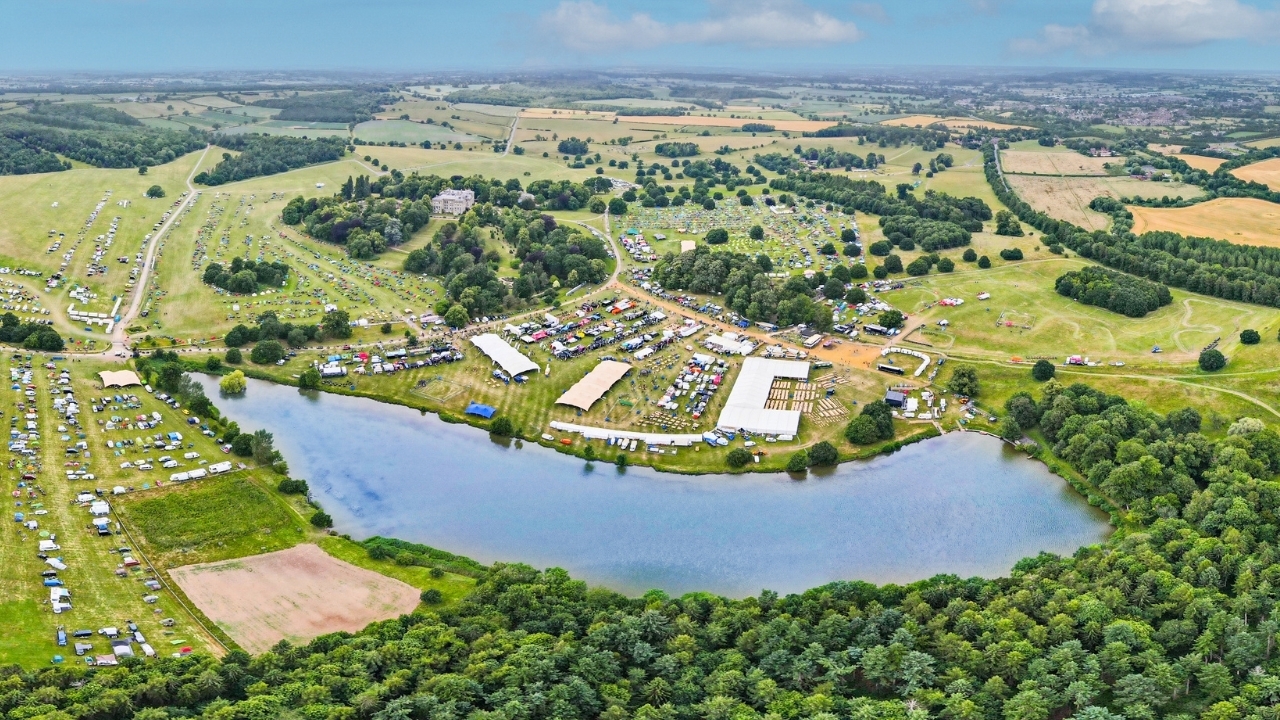 Here's some of what you can expect to find in the Adventure Arena at this year's ABR Festival.
While riding is at the heart of the ABR Festival, we think having a great time out of the saddle is just as important.
That's why the ABR Stage will be the centre of the festival's live music experience and packed with a line-up of the UK's best tribute and party bands.
Expect everything from epic rock and roll anthems to relaxing acoustic performances. Whatever is playing, we promise it will be the perfect sound track to a truly unforgettable weekend.
See which bands are playing HERE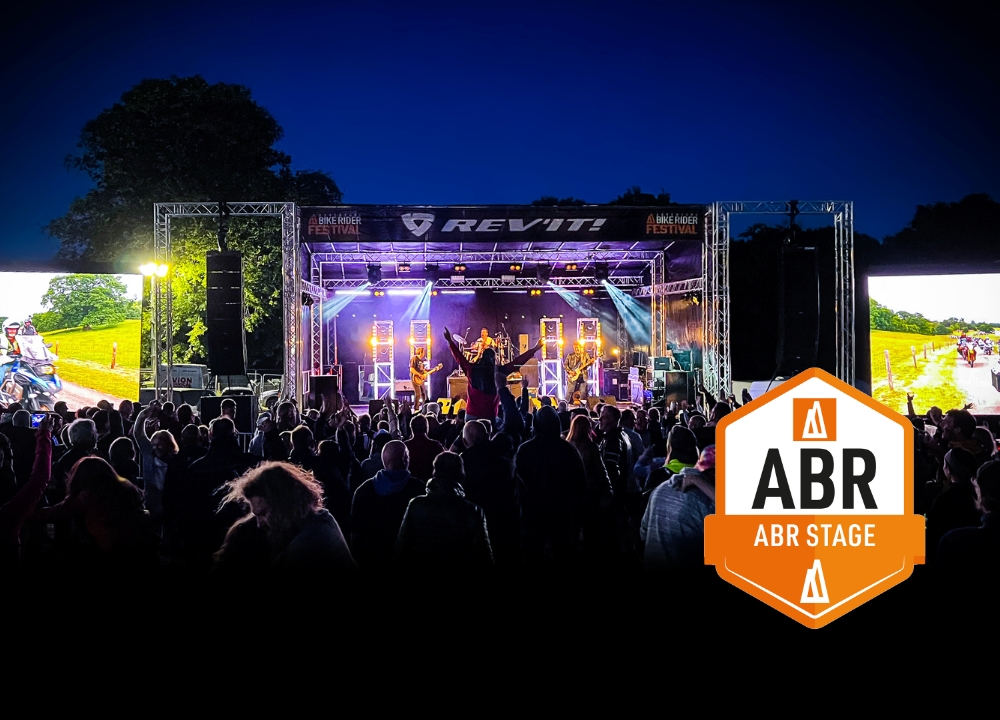 Bridgestone Adventure Trail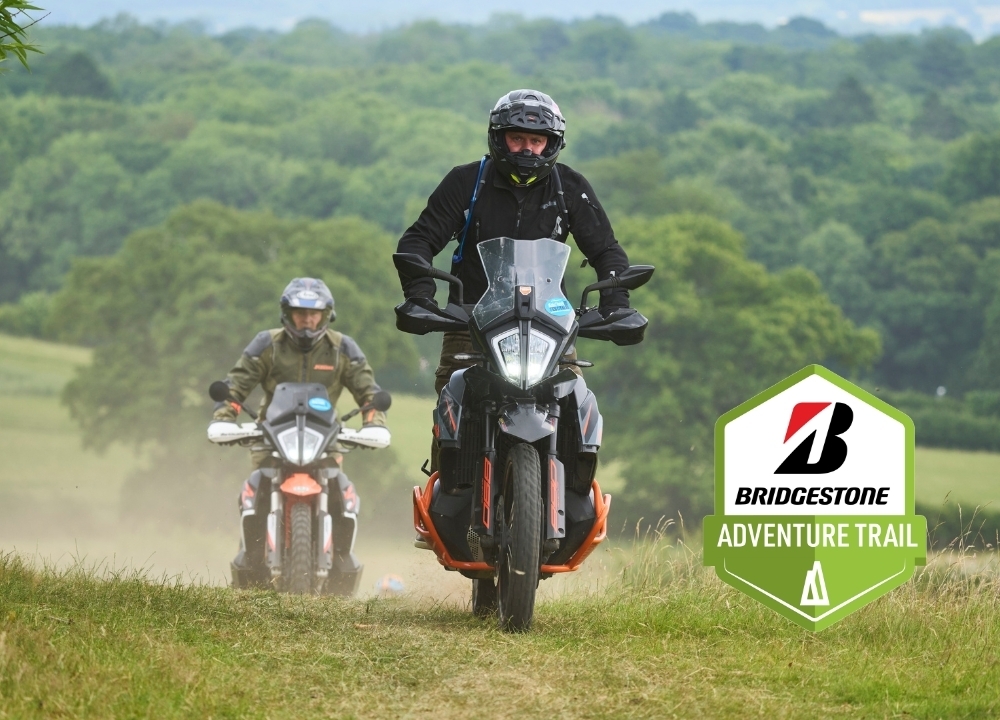 Weave your way through 30km of uninterrupted big-bike-friendly trails, over open grasslands, secluded wooded sections and sweeping gravel roads. Whether you're a greenlaning veteran, or simply curious about giving it a go, there's no better place for you to be.
Find out more HERE
Here you'll find the biggest names of the adventure biking world, giving you the inside scoop on their travels and riding careers. It's the perfect place to get inspiration for your next big adventure, from those who have been there and done it.
On hosting duties is seasoned bike traveller, and hugely entertaining, Billy Ward.
See who is speaking on the Tenere Speaker Stage HERE.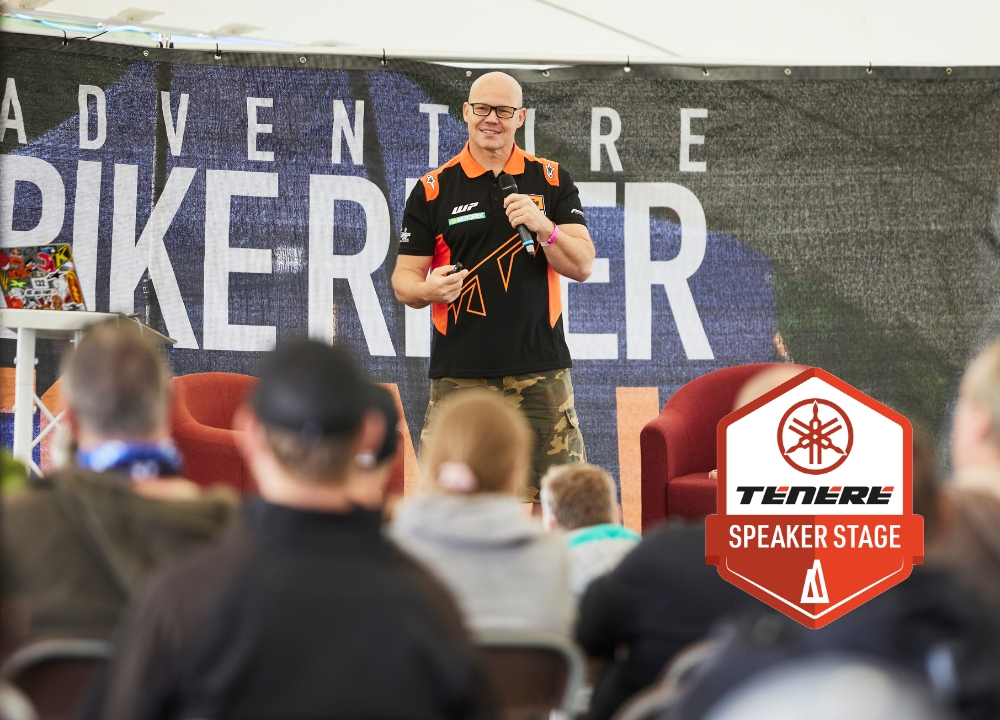 Bridgestone Campfire Stage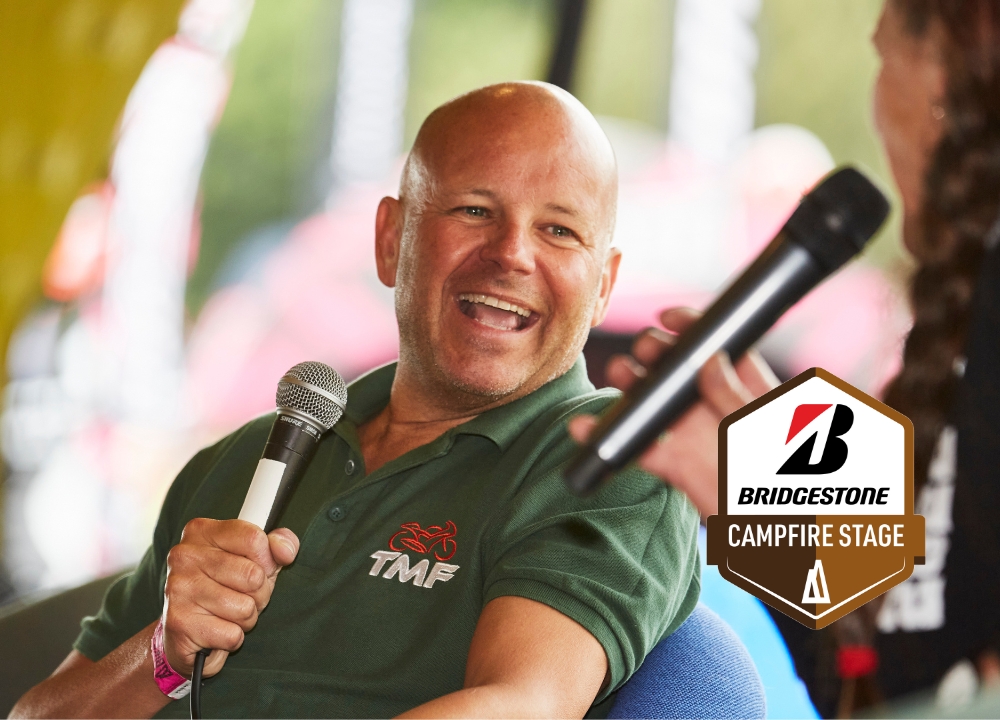 Pull up a chair, relax and get to know your favourite bikers in a more intimate setting.
They'll be plenty of big names appearing from world travellers to renowned authors to Dakar Champions to YouTube stars – biking inspiration by the bucker-load.
The Bridgestone Campfire Stage will be hosted by two of the most experienced and entertaining adventure bikers, Lisa and Simon Thomas (aka 2 Ride the World), who'll be keeping the conversation flowing throughout the day.
See who's speaking at the Bridgestone Campfire Stage HERE
Phoenix Trails Off-Road Training Zone
We've brought together the best of the best when it comes to adventure bike training to ensure you leave the ABR Festival a more skilled rider and better prepared for your next adventure.
All off road skills schools are free to use across the weekend, so just turn up on the day and get your name down.
See which off road skills schools can found in the Phoenix Trails Off-road Training Zone HERE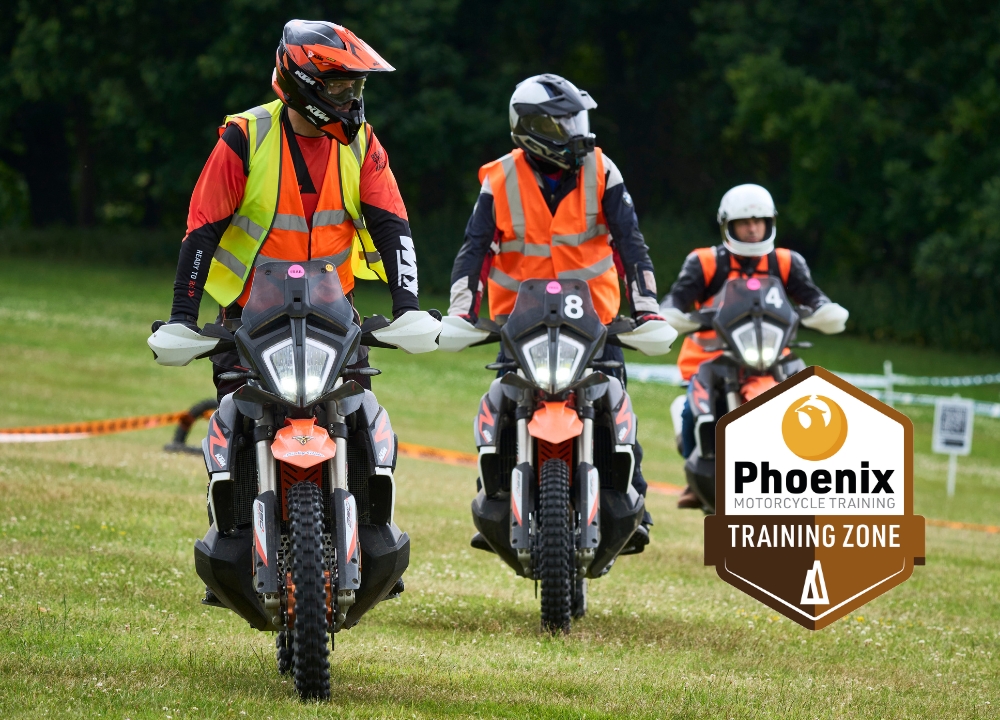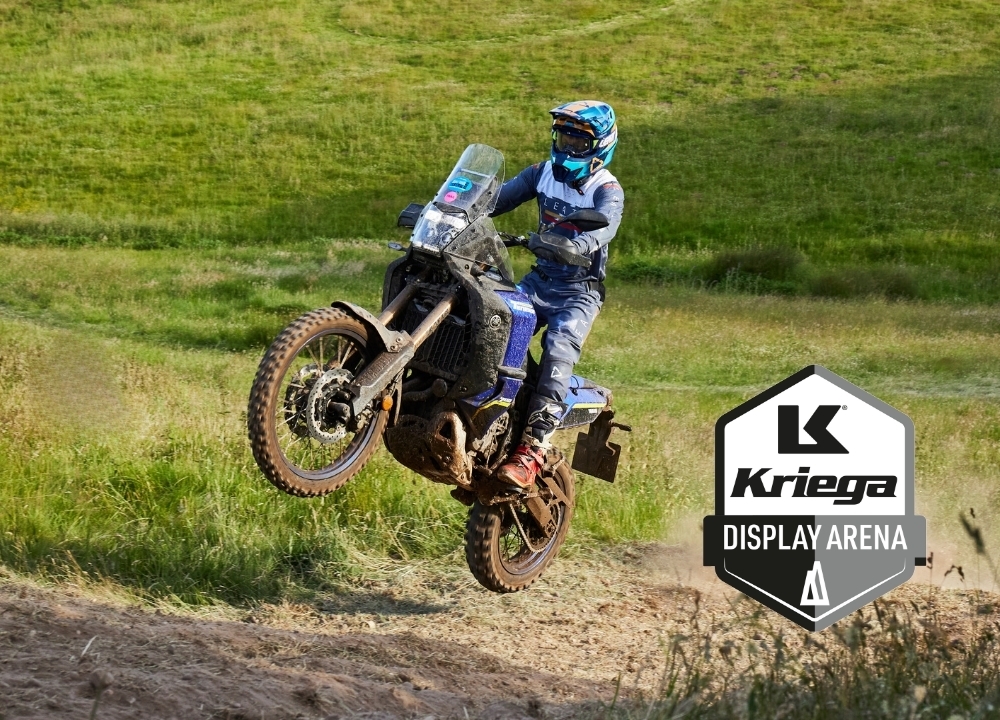 Get ready to witness high-speed, adrenaline-pumping off-road riding displays in the all new Kriega Display Arena.
This is your opportunity to see some of the greatest and most talented riders to have ever lived in action. Watch as they tackle steep inclines, rugged trails and deep water crossings. This is not-to-be-missed.
Keep your eyes peeled for the full rider schedule over the next few weeks.
ABR Festival Welcome Sign
Were you even at the ABR Festival if you didn't get a quick snap in front of the Vegas-inspired welcome sign?
You'll find it smack bang in front the Great Hall, so you can't miss it.
Don't forget to tag us on social media and use the hashtag #abrfest23. We'll look forward to seeing everyone's photos soon.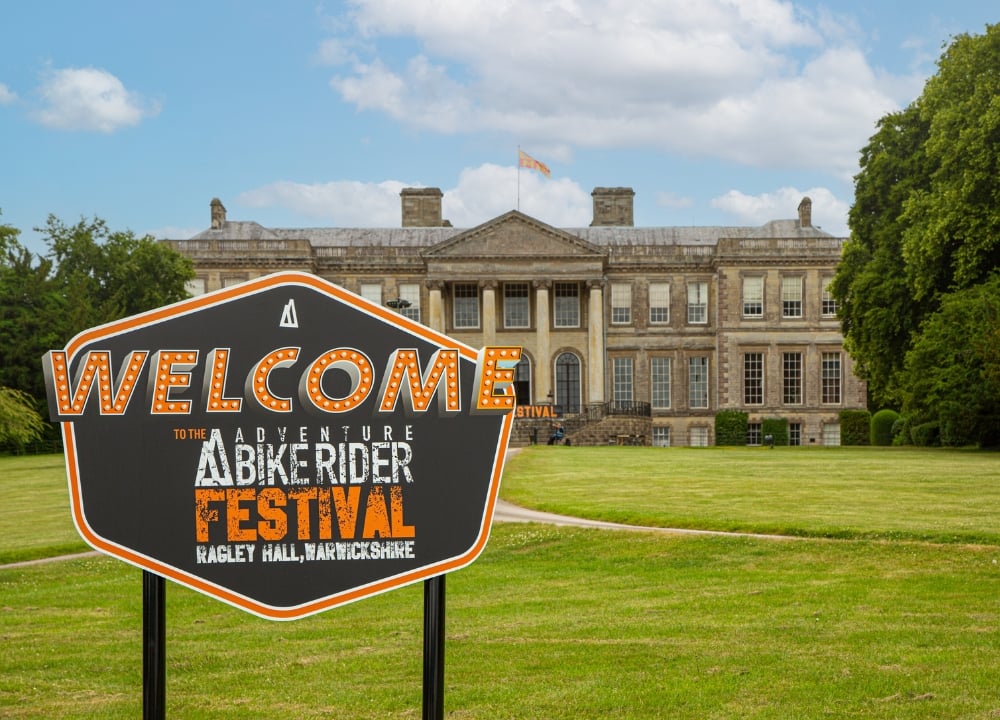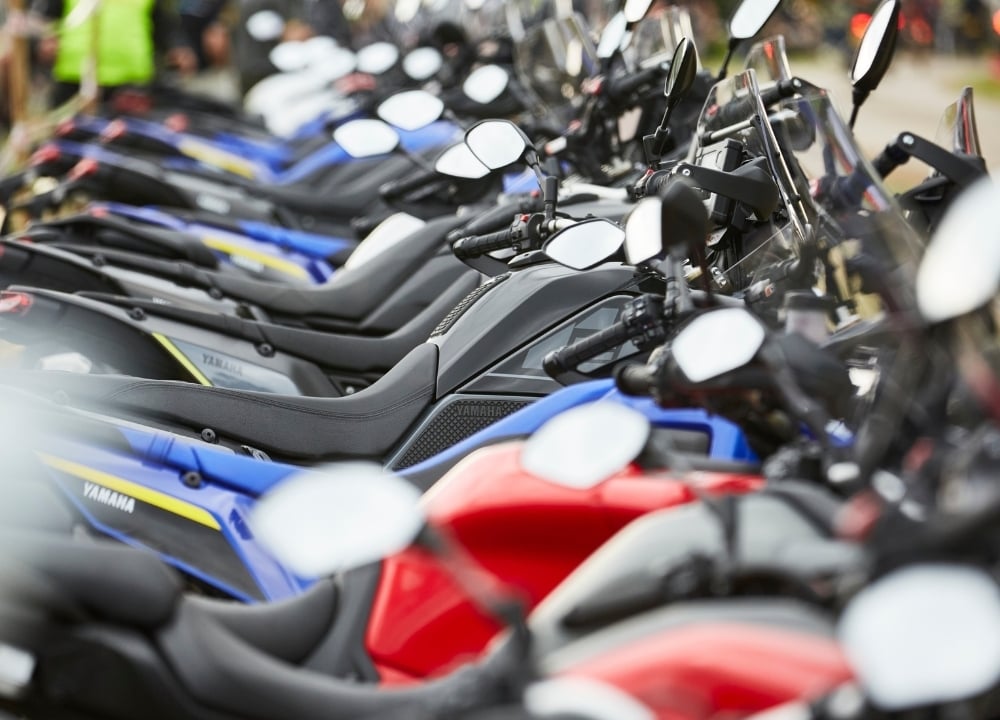 We've got over 35 of the world's biggest motorcycle manufacturers joining us this year, all bringing their test ride bike fleets for you to use. At our last count, we'll have up to 1000 bikes for you to see and test during the weekend.
So, if you're in the market for a new adventure or touring bike, there's really no better place for you to be than the Adventure Bike Rider Festival.
See which manufacturers and bikes will be at the festival HERE
See and shop all the latest gear from hundreds of the biggest adventure and motorcycle brands.
Whether you're looking some new clothing, luggage accessories or hardware – you'll be able to find it in the Exhibitor Village.
See who's exhibiting at this year's festival HERE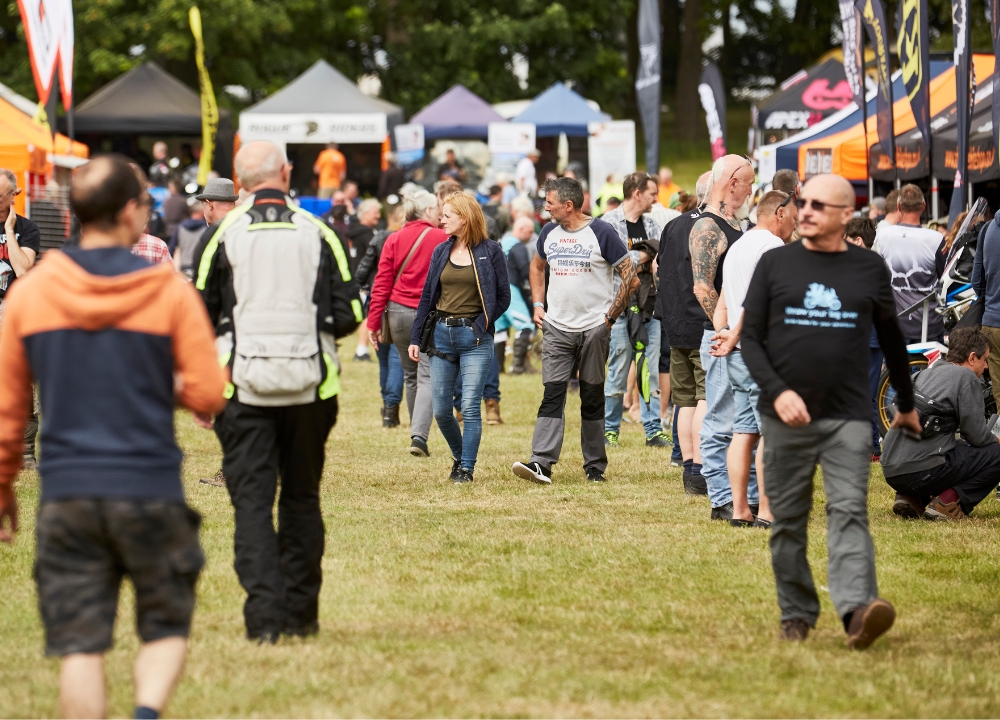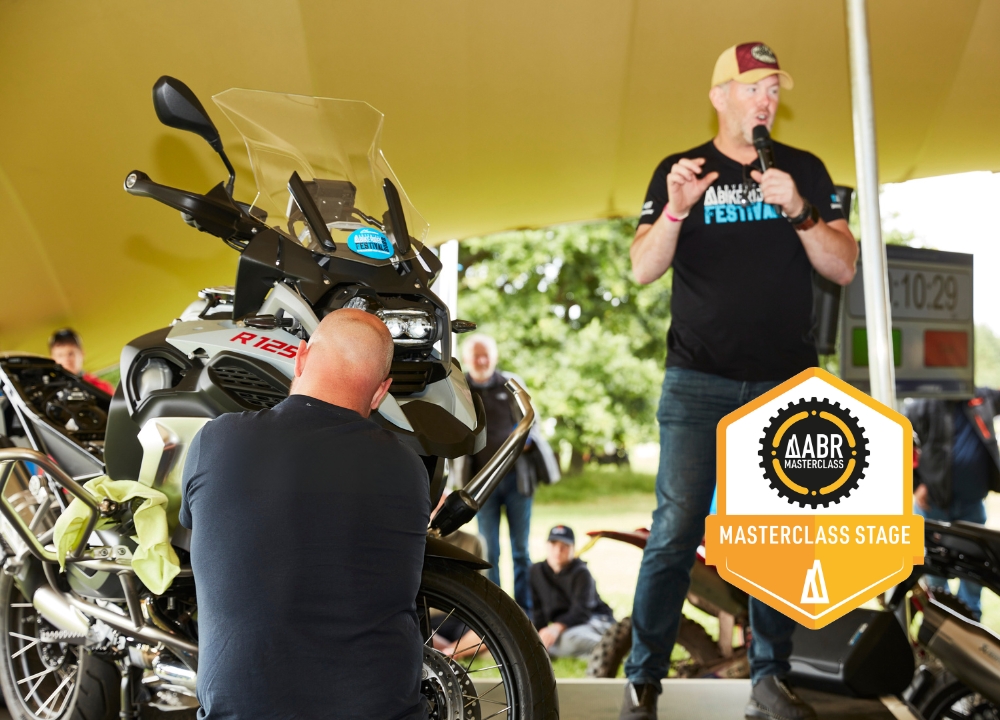 We've lined up a roster of leading bike experts who are ready and willing pass on their expertise to make you a better, more knowledgeable rider.
Prepare for your next two-wheeled adventure and learn new skills through a host of practical demonstrations and informative talks.
See who is speaking in the ABR Master Class Stage HERE
There's so much for you to see and do at this year's ABR Festival, with three incredible days of festival action and entertainment scheduled.
To see everything that's happening, why not take a look at our 'What's On' page HERE
Come and join us
The ABR Festival 2023 will an adventure biking paradise with so much to see and do across the weekend. So come and join us, along with thousands of other riders, for an adventure of a lifetime.
Weekend tickets are still available for only £149 which gives you three days of incredible riding and entertainment, including two nights of camping, within the magnificent Ragley Hall Estate. Buy yours today, before they're gone.