Live Music Schedule Announced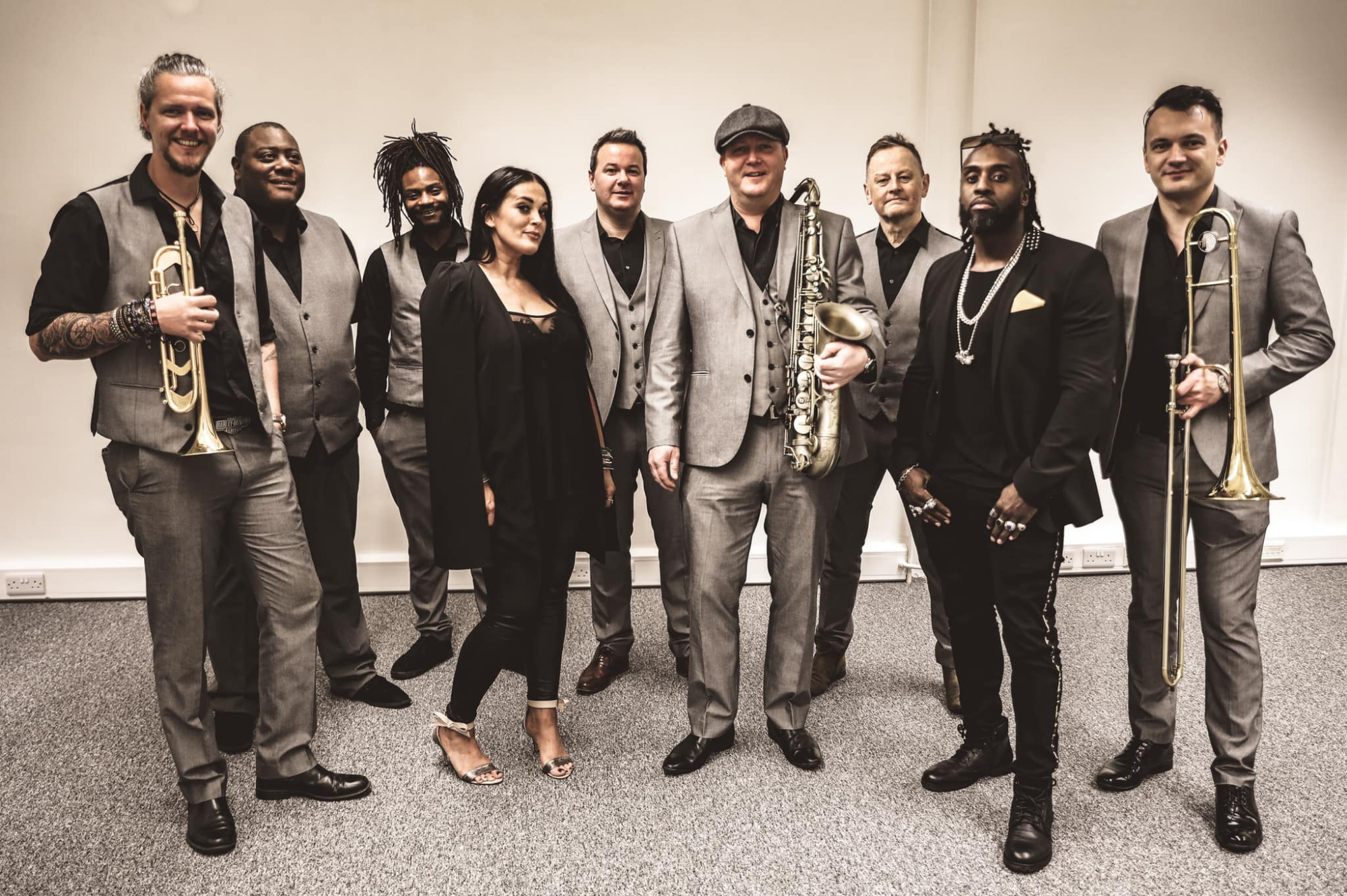 The ABR Festival was created with riding at its core, and that will never change. But let's be honest, having a great time out of the saddle is just as important…
At the end of a hard day's riding, you should be able to kick off your boots and enjoy a cold pint, taking in the sounds of the best tribute and party bands the UK has to offer. This year, we have some awesome music and entertainment scheduled – we'll be going bigger, and louder than we have ever gone previously.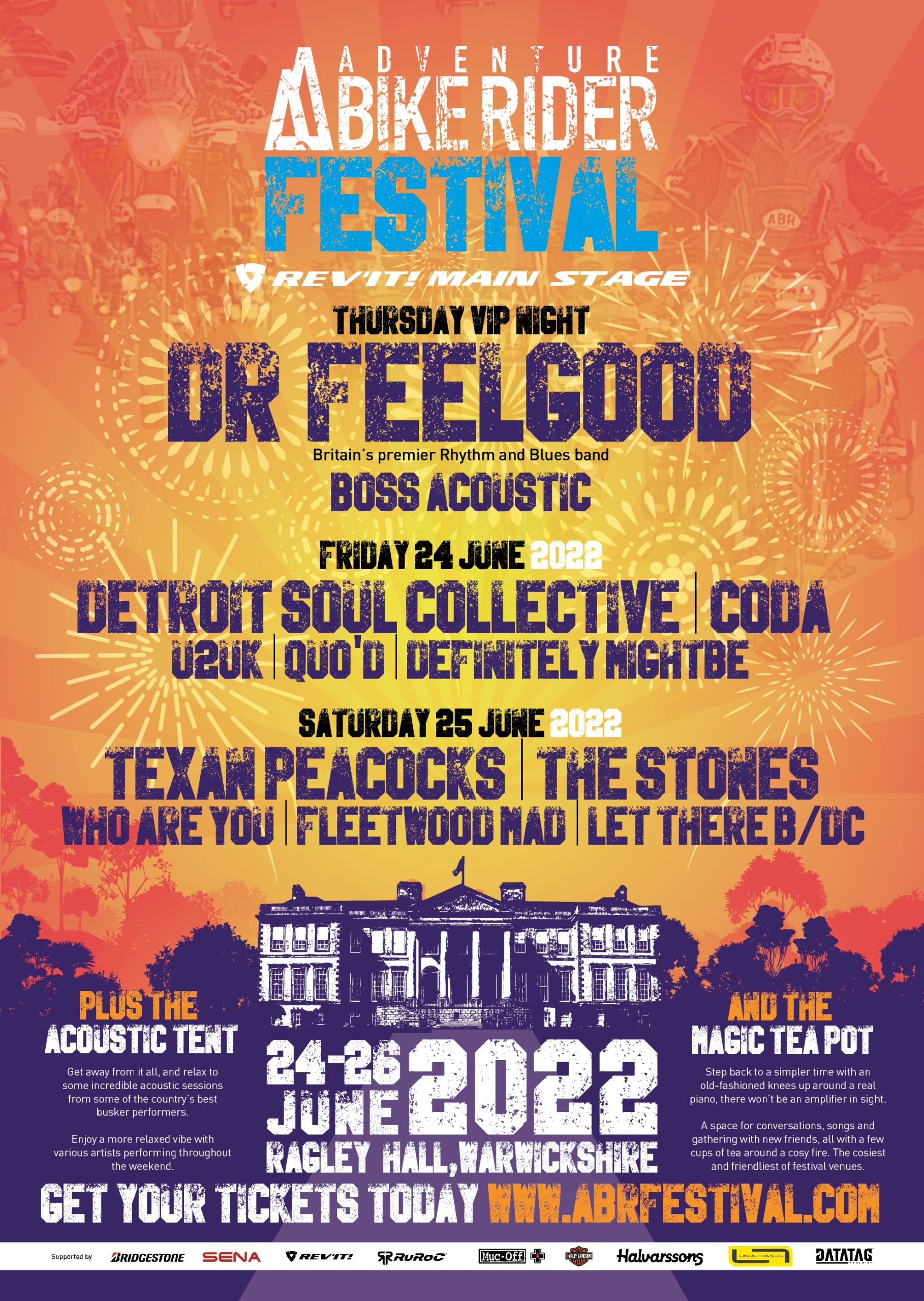 Over the weekend, you'll be able to rock-out to a full line-up of bands and acoustic performers at the REV'IT! Stage. We've booked in some of the finest tribute acts from the likes of Definitely Mightbe (Oasis), CODA (Led Zeppelin), Let There B/DC (AC/DC), Fleetwood Mad (Fleetwood Mac), Who Are You UK (The Who), The Stones (Rolling Stones) and QUO'd (Status Quo). Although we couldn't give you the real Jimmy Page and Robert Plant, we'll have the next best thing.
There'll also be performances from two awesome party bands, the Detroit Soul Collective and the Texan Peacocks. We'll also have a set from legendary British rhythm and blues outfit, Dr Feelgood which will kick off the festival at the VIP party on Thursday night.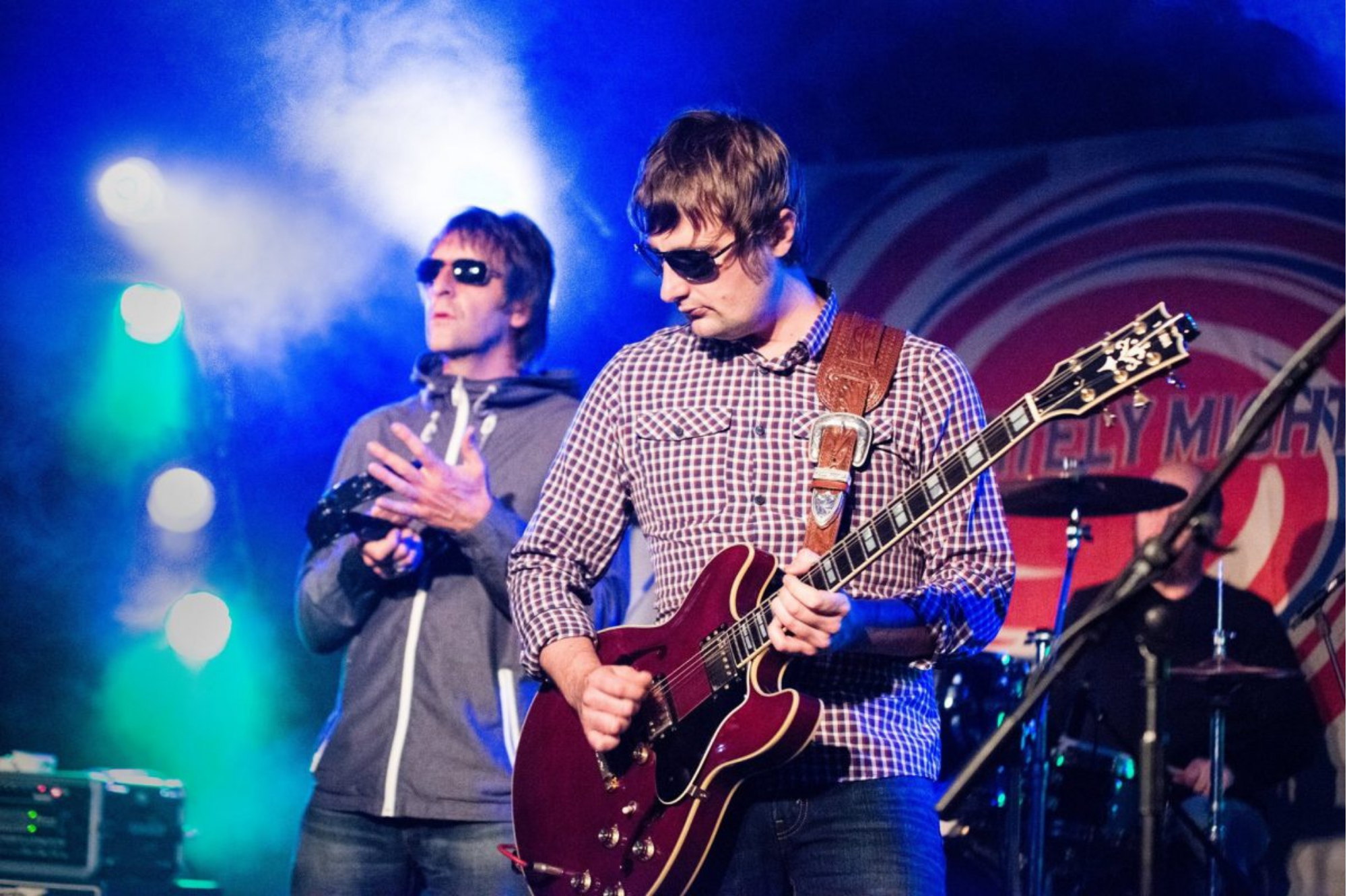 If something a little slower-paced is more your thing, then we've got you covered too. You'll be able to find dozens of acoustic performances dotted around one of the many stages within the ABR Village. There's also The Magic Teapot, an all-weather acoustic-only hut promising an old-fashioned knees-up around a real piano – pop in there for a sing-song and a free cup of tea.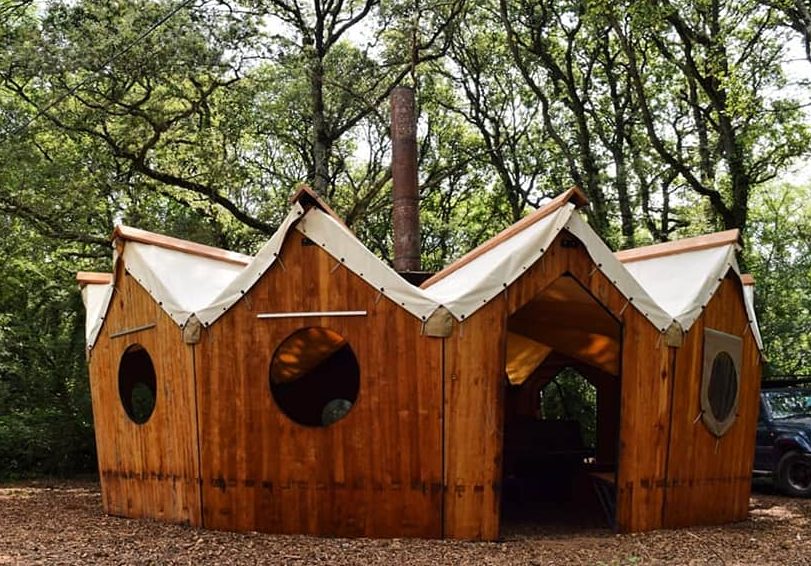 Keep up-to-date with all of the live music and entertainment on offer by visiting the music page of the ABR Festival website HERE.
Still not got your festival ticket? There's still time to buy a discounted weekend ticket for only £114, that's a saving of £15 off a full-priced ticket. Discounted tickets are limited, so buy your ticket today to avoid disappointment. Book HERE