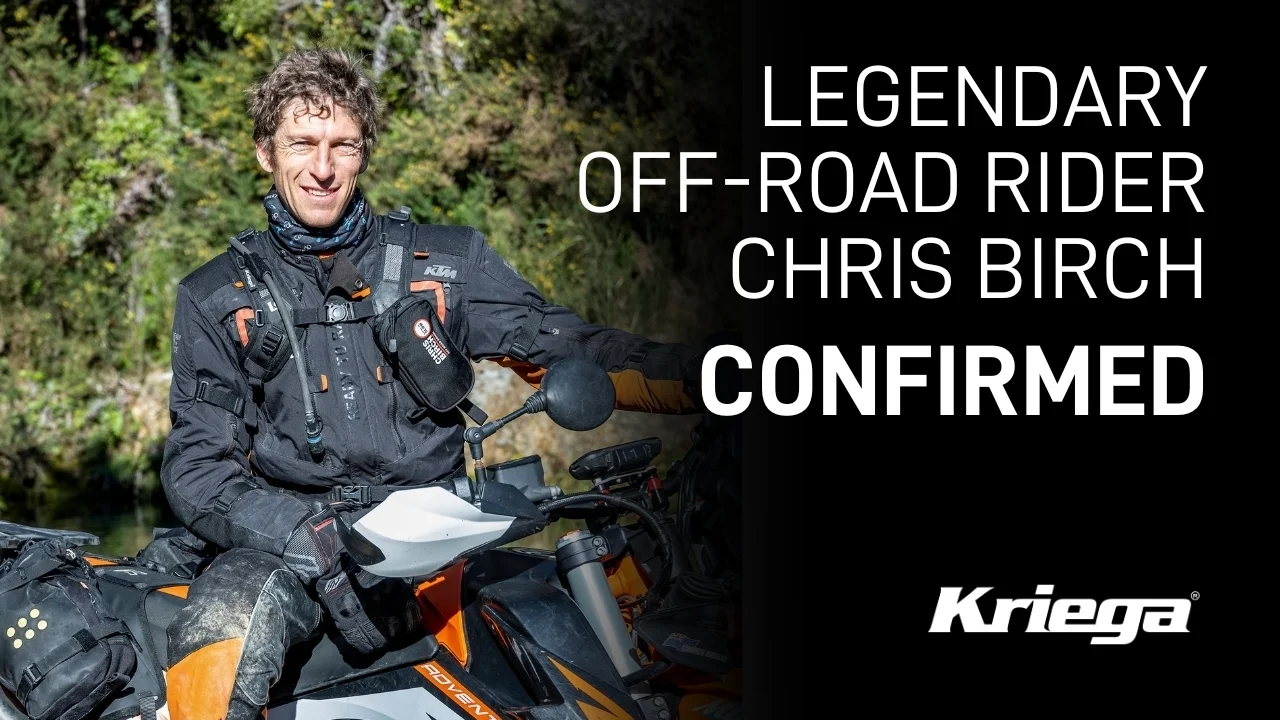 Legendary off-road rider and 8-time New Zealand Enduro overall champion, Chris Birch, is the latest big-name to be confirmed for this year's ABR Festival.
A self-confessed life-long motorcycle addict, Chris is known for his mind-blowing riding and competitive success, with a string of high-profile accolades to his name including 8x New Zealand Enduro overall championships, 3x Roof of Africa titles and 7x podium finishes at the Red Bull Romaniacs competition – one of the toughest off-road races in the world.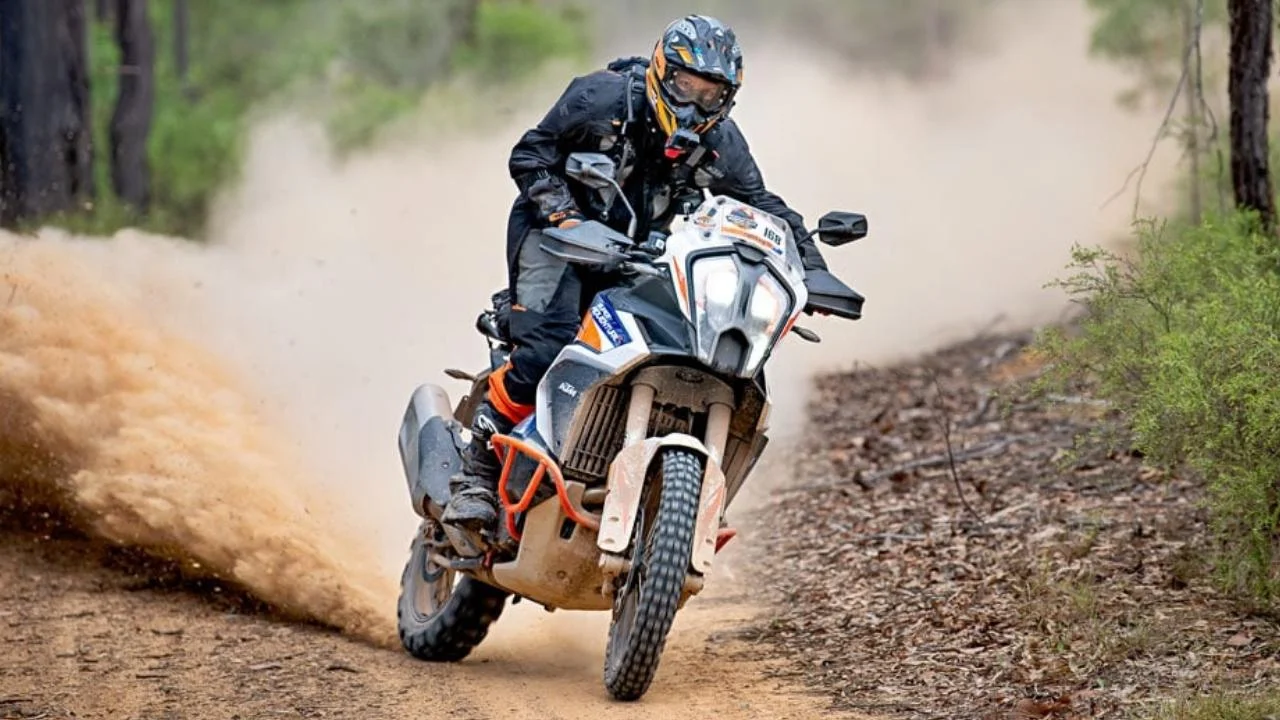 A history of enduro racing…
Born in 1980 in Broxburn, Scotland, Chris moved to Auckland, New Zealand when he was just six years old. Just two short years later he started competing on trials bikes, winning each class he competed in by the time he was 18.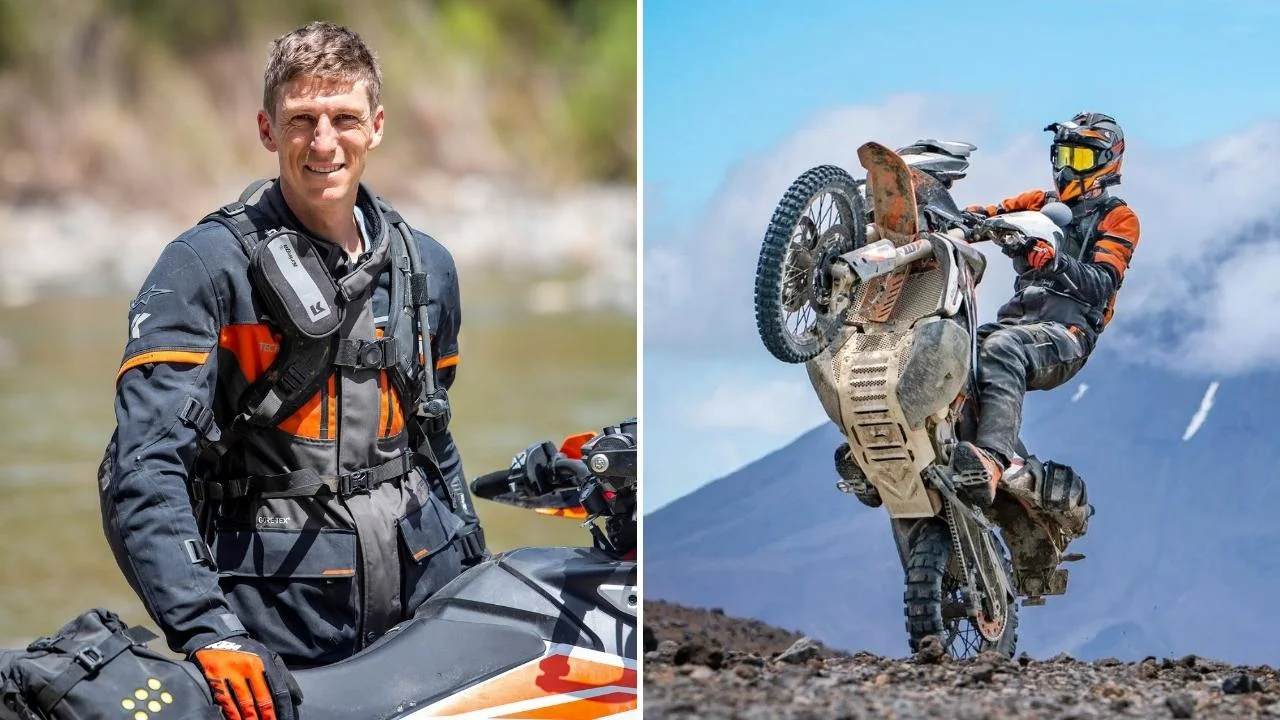 Discovering his passion and ability for enduro riding, he later went on to win National Championships in South Africa, Australia and New Zealand.
This success ultimately lead him to competing in extreme enduro events, riding to victory in the Roof of Africa Enduro three years running between 2008 and 2010, and finishing in the top three at the Red Bull Romaniacs every year from 2007 to 2011, with a win in 2010 and fourth and sixth positions in 2012 and 2013 respectively.
Today, Chris spends his time running training clinics for riders of all abilities, as well as applying his mind-blowing riding skills at demos, product launches and digital content for his sponsors Kriega and KTM.
An ABR Festival debut…
Chris will be making his ABR Festival debut this coming June, showcasing his world-class riding ability in the Adventure Park, alongside some of the UK's best riders.
This presents a rare opportunity for visitors see one of the greatest and most talented riders to have ever lived in action; a true legend of the off-roading scene. Not-to-be-missed by any biker.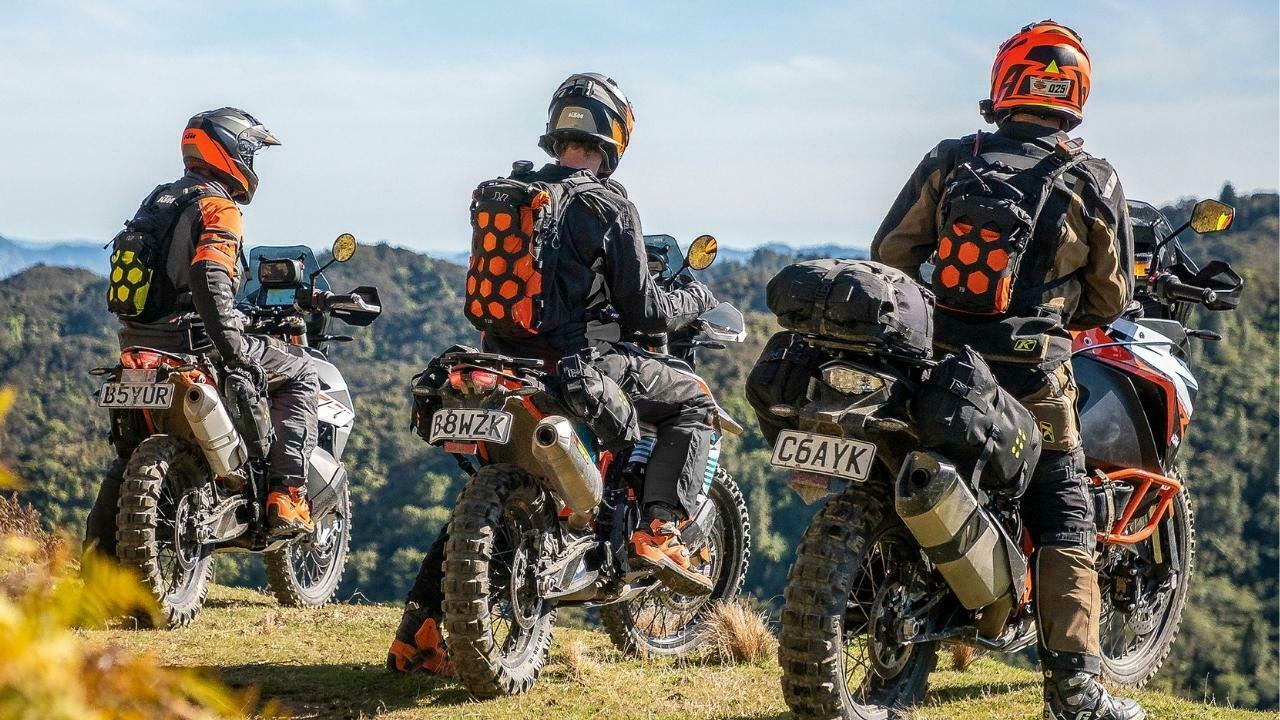 Chris will also take to the Bridgestone Campfire Stage as a speaker on Saturday afternoon, sharing his experiences and anecdotes from his storied riding career.
Hear from a true legend of the off-roading scene and enjoy the captivating stories and insights which has earned Chris a worldwide reputation.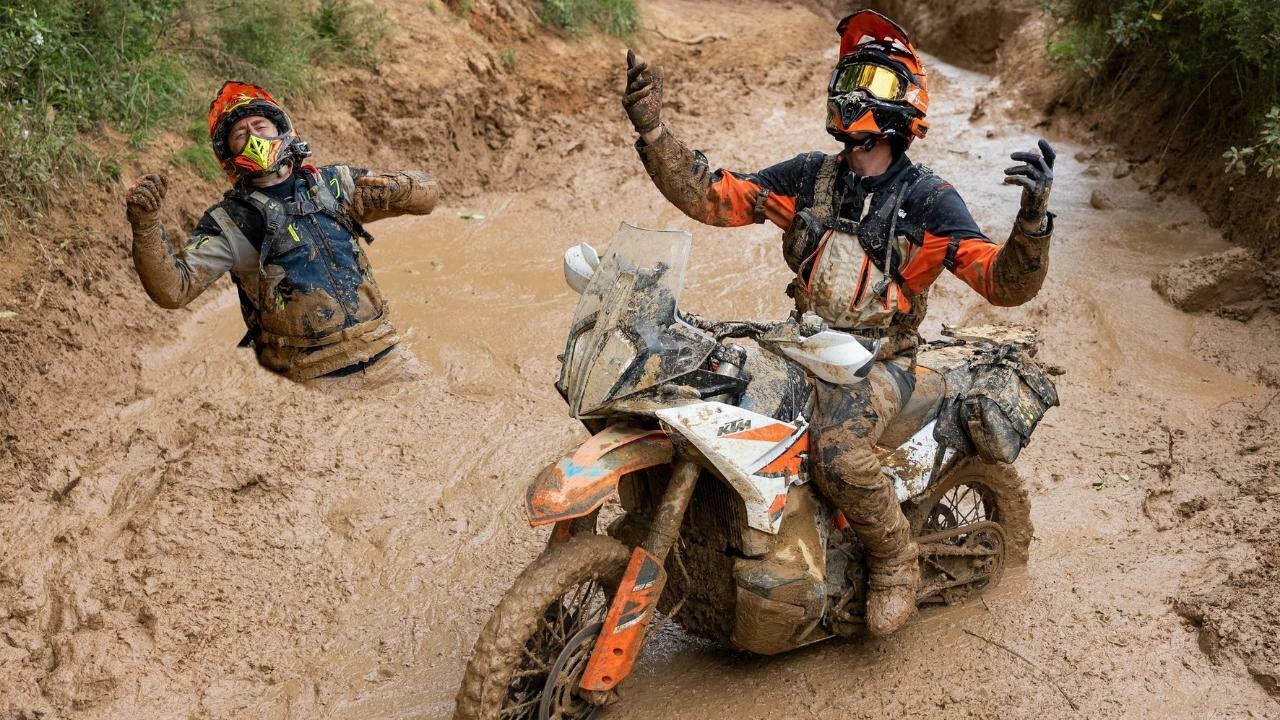 Only at the ABR Festival…
Mark your calendars and make sure you don't miss legendary adventure biker and enduro racer Chris Birch, only at this year's Adventure Bike Rider Festival.
Chris is proudly sponsored by motorcycle luggage brand Kreiga and will on their stand meeting visitors throughout the weekend. Be sure to pop by and say hello.
Still yet to get your ABR Festival ticket? There's still time with a limited number of weekend tickets available now.
Your weekend ticket will give you three-day access to the festival, which includes all of the activities and entertainment (see what you can enjoy here) – plus two nights of camping in the magnificent Ragley Hall Estate included.