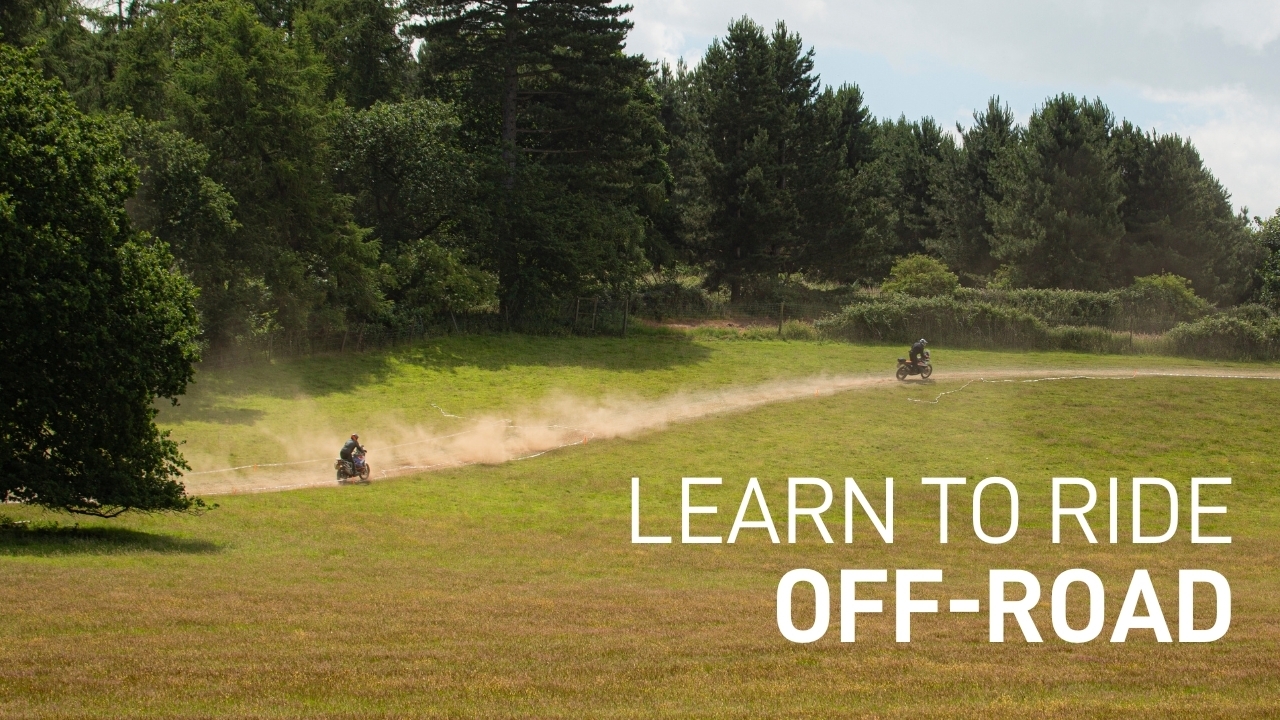 Do you want to ride your adventure bike off-road, but don't know where to start? Well, there's no better place for you to learn to ride off-road than at the 2023 ABR Festival…
Taking your big adventure bike off road for the first time is an exciting but intimidating experience. It's no secret that there are potential challenges and pitfalls everywhere once you trade the comfort of the tarmac for the dirt.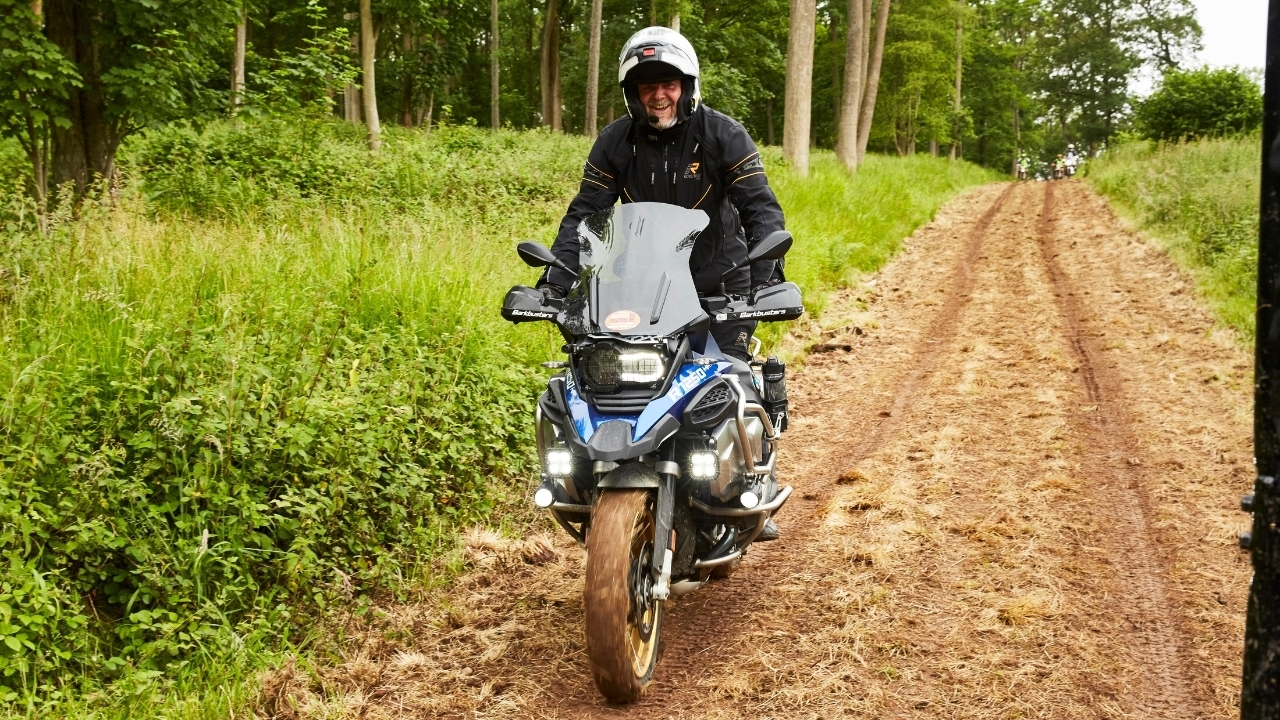 But don't let that stop you from experiencing the thrills of greenlaning or embarking on that adventure of a lifetime.
Now, we appreciate that not everyone wants to tackle the 'Road of Bones' but knowing how to ride confidently and safely when the tarmac ends can only be a good thing.
Here at the ABR Festival HQ, we've been working tirelessly to offer something for all of you regardless of your level of riding experience or the type of bike that they ride.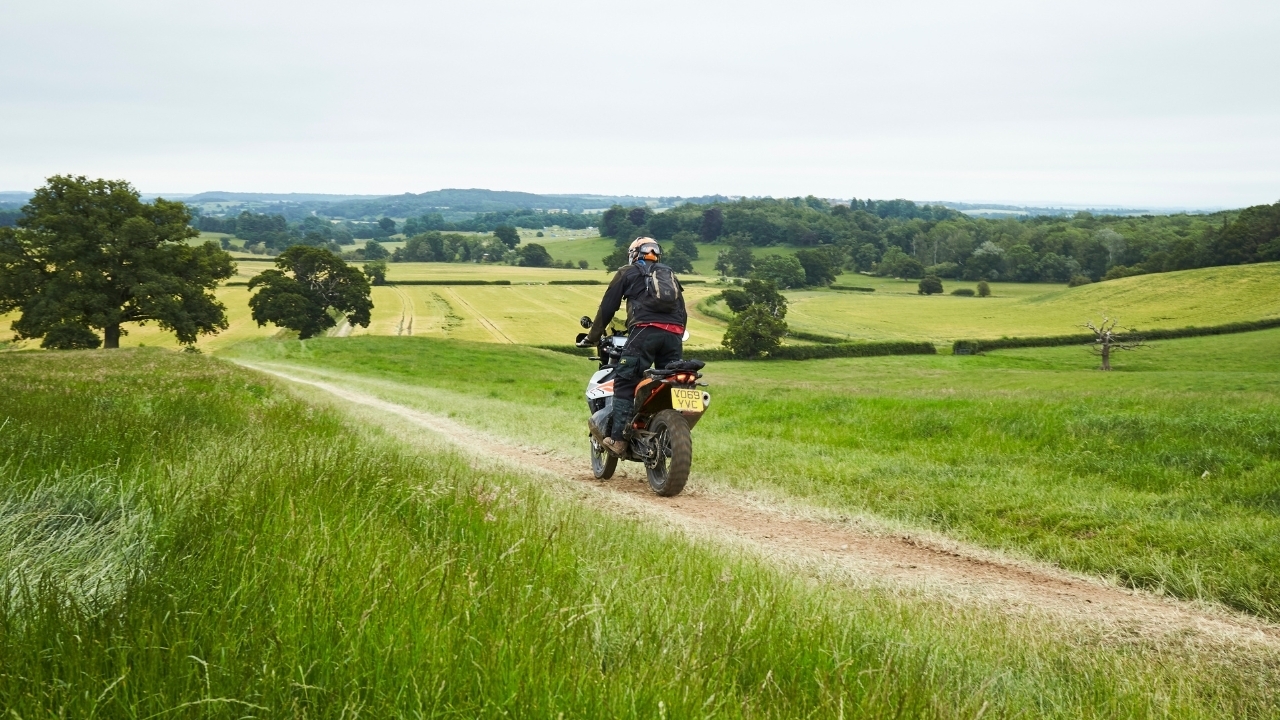 That means even if you're a total newbie to off-road riding or are looking to build on your existing confidence and experience, there's no better place for you to be than the ABR Festival. Here, you'll have countless opportunities to improve your skills, giving you what you need to take your riding and enjoyment to the next level.
Below, we've rounded up the top five beginner and novice off-road riding activities due to take place at this year's ABR Festival. If you like what you see and you're ready to become a better rider, then you can get your ABR Festival tickets here for just £149 for the weekend.
Our Top 5 Beginner and Novice Off-road Riding Activities at This Year's Festival
1. The Bridgestone Adventure Trail: Beginner's Loop
If you're a complete beginner to riding off road, the Beginner's Loop is for you. It's the perfect place to build up your confidence before taking your bike on the larger 20km-long Bridgestone Adventure Trail.
This gentle 5km-long route will take you on a short loop over grassland and manageable open fields. There are strict rules and speed limits in place too to prevent any intimidating riding.
To get you off on the right foot, Patsy Quick and her team at Desert Rose Racing will be giving a daily trail briefing. In these sessions, Patsy, who has over 20 years of trail riding experience (including four Dakars, under her belt), will go over the basics of off-road riding to make sure you can ride the trail with confidence.
Find out more about the 20km Bridgestone Adventure Trail HERE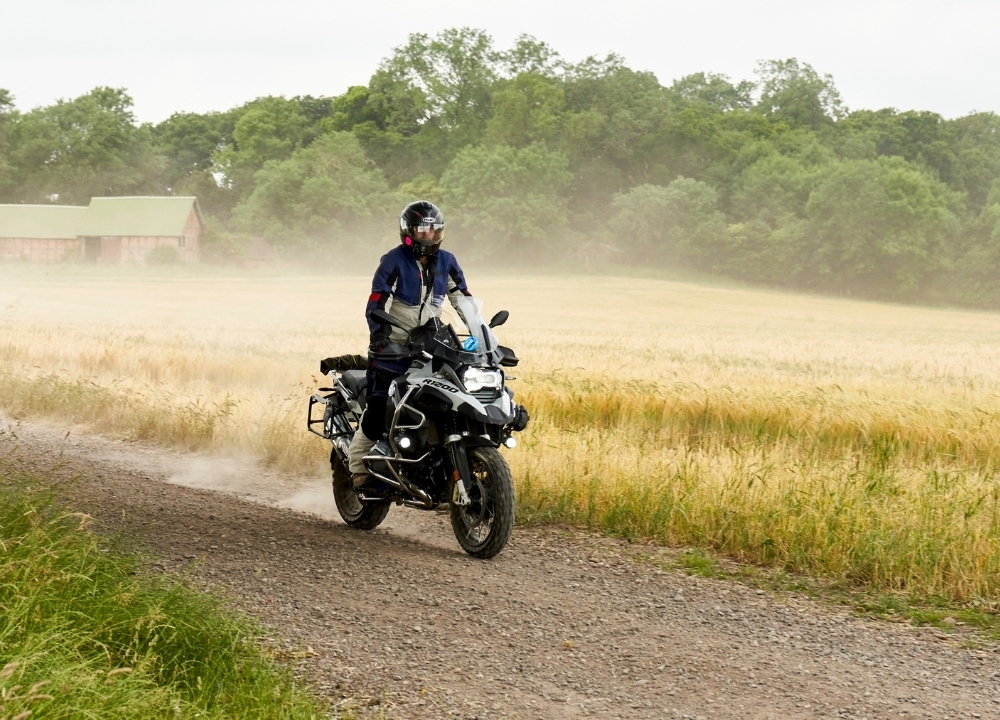 2. Off-road Riding Schools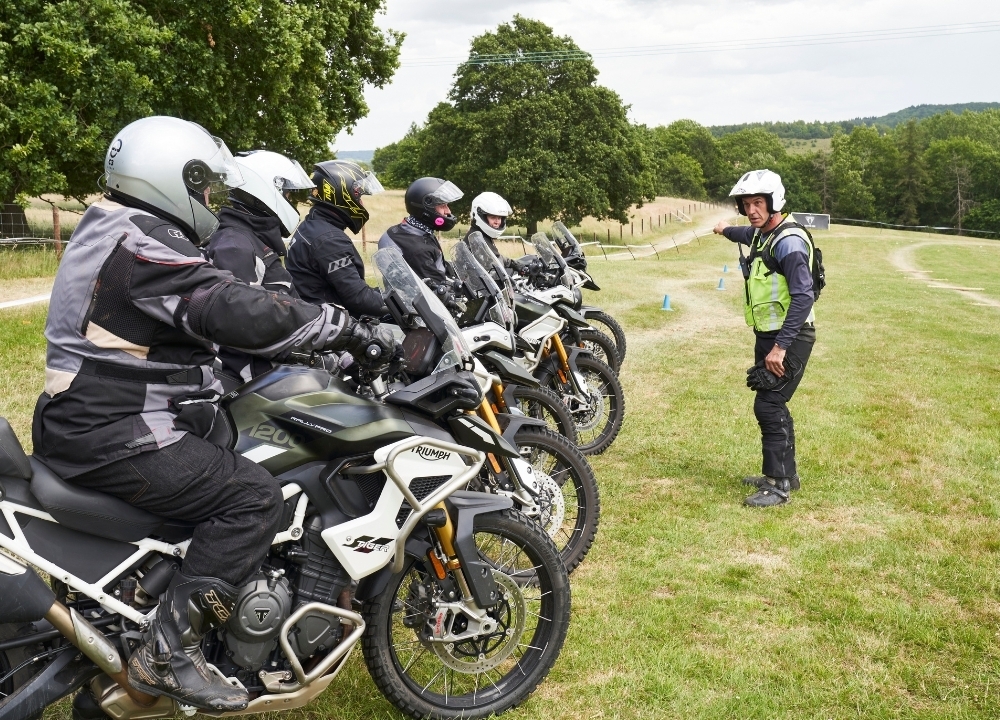 At the ABR Festival you'll find the world's most renowned off-road riding schools and instructors waiting to help you take that first step into the world of off-road riding. They'll teach you the skills you need to take your riding to the next level, helping you get the most out of your adventure bike.
We've already confirmed the attendance of over a dozen of the world's best riding schools including the Sweet Lamb KTM Adventure Bike Experience, Honda Adventure Centre, and BMW Off Road Skills. And the best part? You get to learn to ride on their bikes (so don't worry about dropping your own).
Find out which off-road riding schools and instructors will be on hand to teach you the basic skills and techniques needed to start riding off road  HERE
We've invited some of the biggest and most respected names in the biking industry to pass on their knowledge and expertise. Whether you're planning on circumnavigating the globe, heading out on a summer tour, or just want to spend a few days a little closer to home, the Masterclass Tent is for you.
Here, you'll find stacks of practical advice and demonstrations, helping you prepare properly for your next trip directly from the people who have been there and done it. The Masterclass Tent has got you covered.
See what speakers are appearing at this year's festival HERE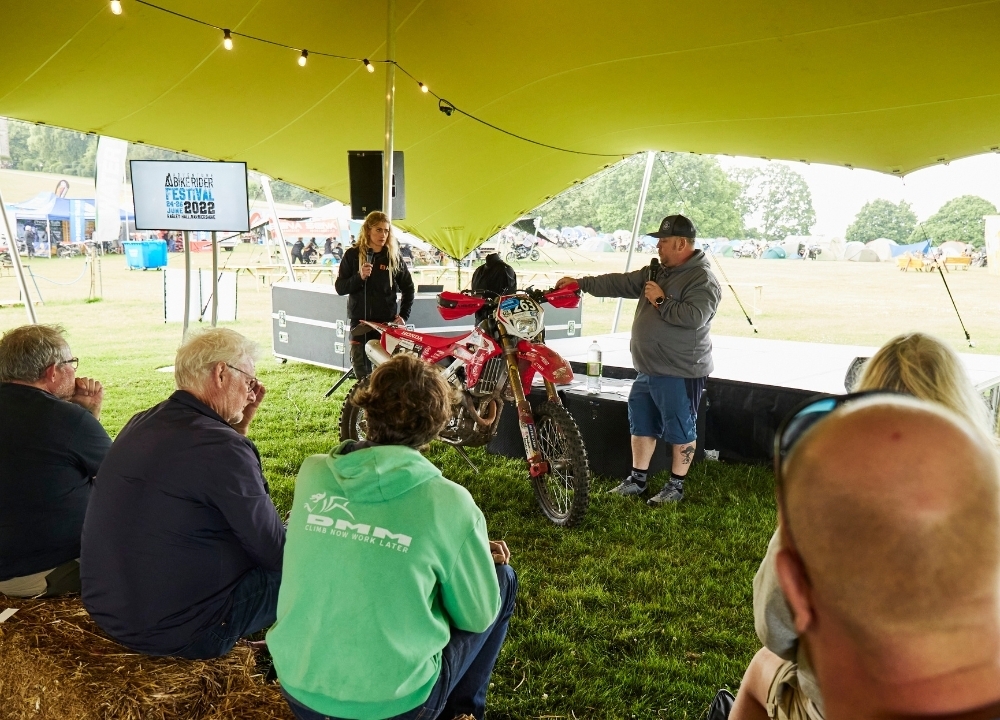 4. Guided Green Lane Ride Outs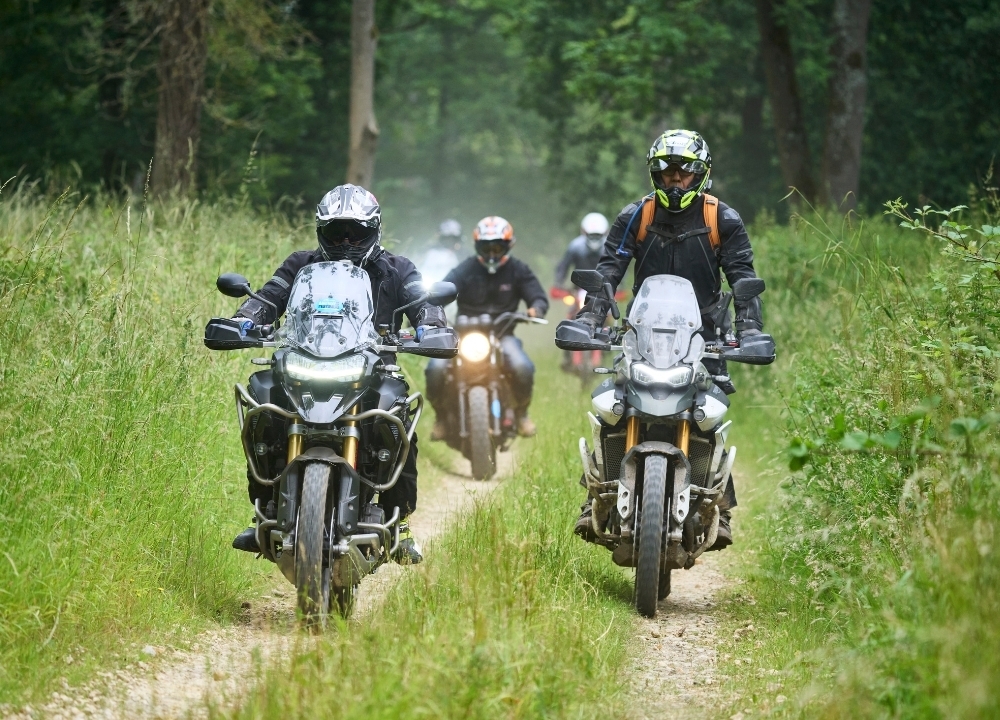 We've joined forces with the UK's leading greenlaning experts, the Trail Riders Fellowship (TRF) who will be leading a series of group ride outs through the great lanes that surround the Ragley Hall Estate.
If you've always fancied exploring your local green roads (there are plenty of them across the UK) but don't know where to start, the TRF are here to help you cut through the faff. All you'll need to do is turn up ready to have a great time.
All the routes are designed to be ridden on adventure or trail bikes by people of all abilities, and you'll have quality support and advice throughout.
See what other activities you can get involved with HERE
Perhaps you're not quite ready to go in search of remote trails (or roads) on your own yet. Or maybe you just don't want the stress of having to plan and book a big trip. If that's the case, then perhaps booking a motorcycle tour is a good option for you.
We'll have over a dozen specialist tour operators attending in 2023 covering all sorts of destinations including Europe, South America, Australia, and the UK. You'll be able to see and speak to the riders you'll be travelling with, and you'll be able to book with confidence.
See which tour operators and exhibitors are confirmed for this year's festival HERE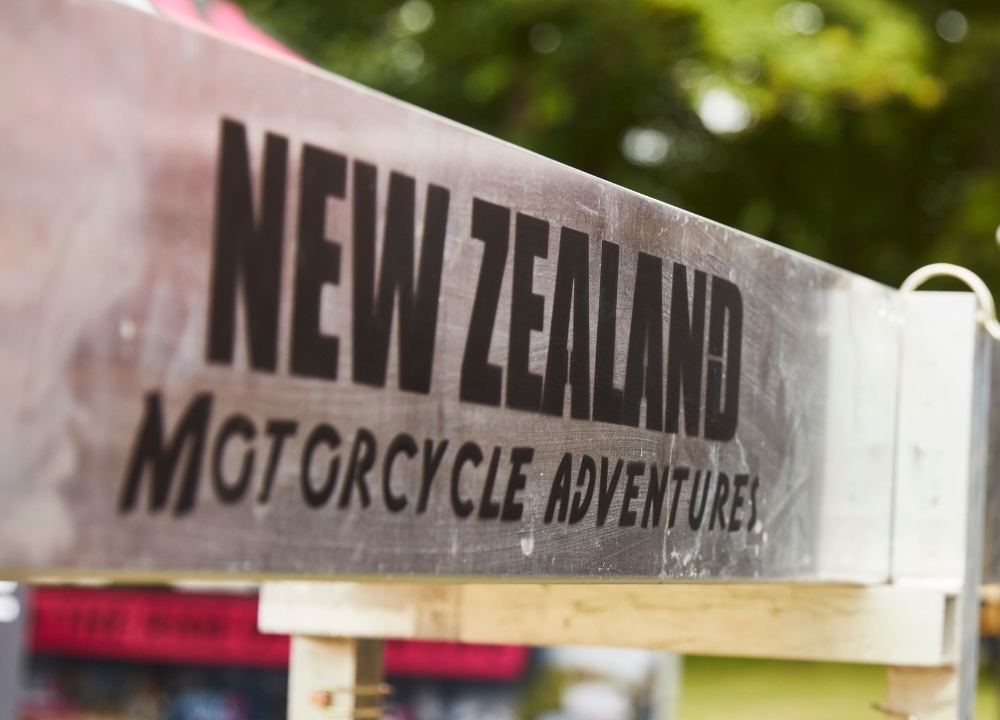 Come and Join Us a the ABR Festival
If all the above sounds like a great way to spend a weekend, then you're going to love the ABR Festival 2023 (23-25 June).
Not only is it the perfect place to get to grips with adventure riding, it's also a brilliant weekend away with your mates seeing live music, listening to inspiring guest speakers, and testing out the latest adventure and touring bikes on the market.
If you've got your tickets already, we'll see you there. If you haven't, get your tickets via the ticket button below. We're looking forward to seeing you in June.