Adventure Trail rules: Which bikes?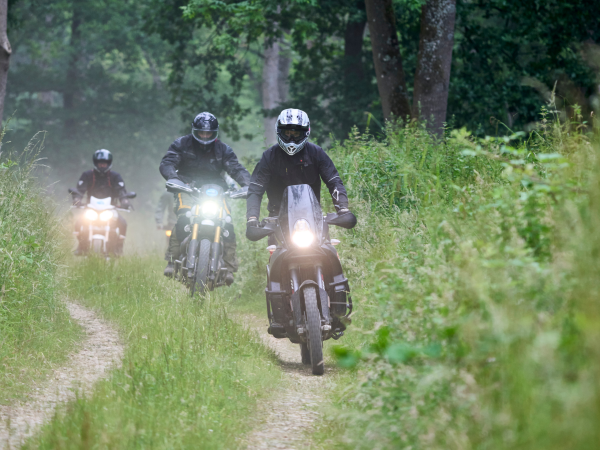 Is my bike allowed on the Adventure Trail?
If you haven't already done so, please read this post titled 'Adventure Trail rules for 2023'.
To exclude enduro bikes from the Adventure Trail and maintain insurance and public liability cover we have to be able to provide a 'hard' definition of what best describes an enduro bike.
After consultation, by far the best (but not perfect) description is: An enduro bike is a competition-ready off-road bike that doesn't have pillion footpegs fitted at the factory.
We are well aware that there are certain bikes that don't come out of the factory with pillion pegs fitted but are clearly not enduro bikes. Our intention is not to arbitrarily ban solo travel bikes or classic trail bikes and with that in mind below you'll see a list of bikes without factory fitted pillion footpegs that will be allowed on the Adventure Trail. If you have any queries as to the status of your bike, please email [email protected]
Bikes allowed on the Adventure Trail
All bikes that leave the factory with pillion footpegs as standard, plus:
CCM GP450
CCM 404
AJP PR 7
Yamaha TTR (all models)
Suzuki DR (all models)
Honda XR (all models)
Honda CRF-L series
Honda CRF300 Rally (and 250 Rally)