In Conversation With… The Missenden Flyer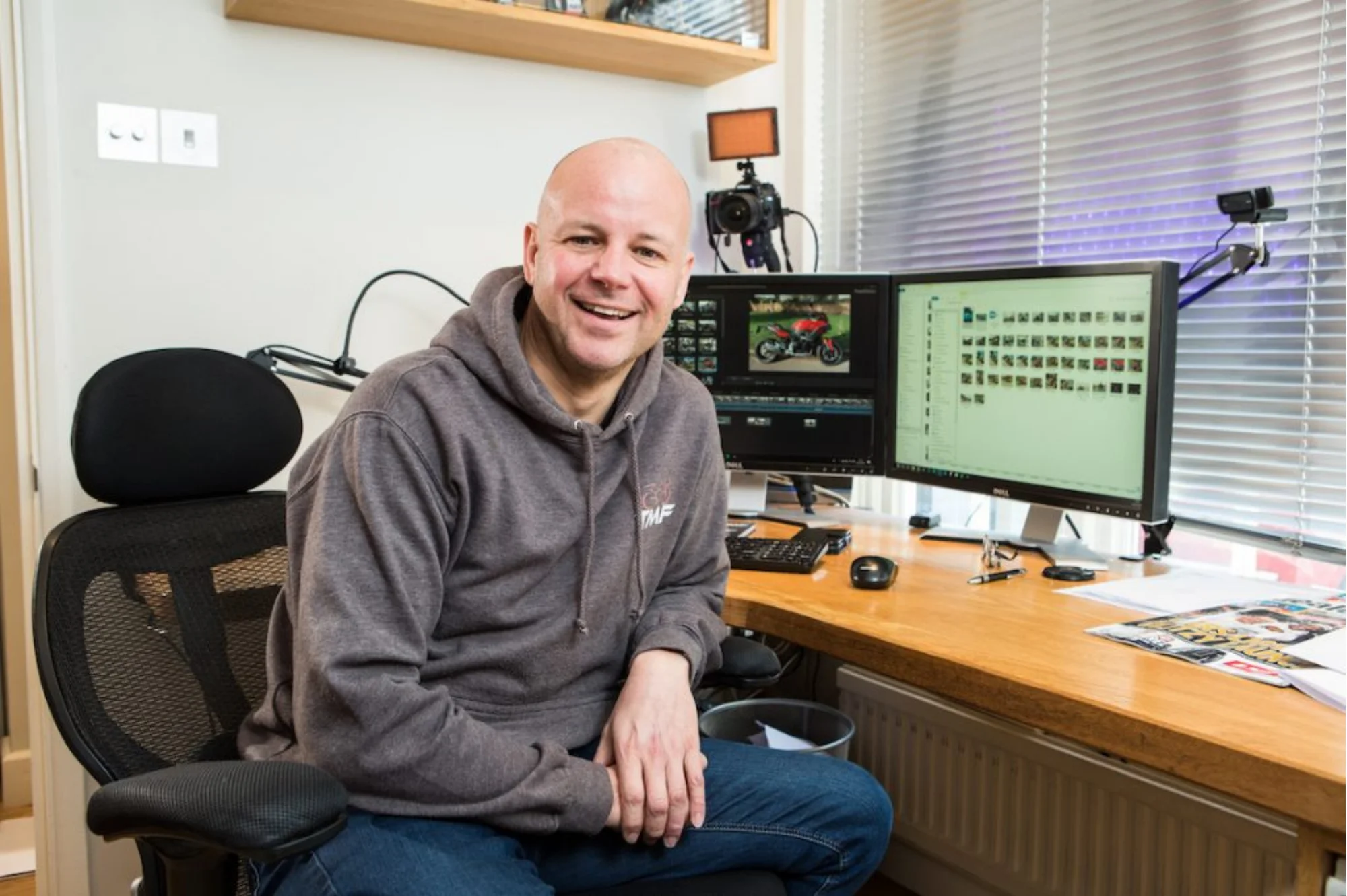 The Missenden Flyer is now one of the UK's most recognisable and successful motorcycle YouTube stars. We caught up with TMF to talk about riding, his attendance at this year's ABR Festival, and what it's like to run a YouTube channel that has garnered millions of views.
 We're 'in conversation with… The Missenden Flyer'.
ABR: Hi TMF, we really appreciate you taking the time out to speak with us. Let's start with a question we like to ask all our guests, when did you first start riding?
TMF: I first rode a bike when I was around 14, I was living in the wilds of Norfolk at the time. Of an evening, me and my mates would have great fun riding fizzies around the local fields and scaring the locals.
I then had a bit of a phase on 125s when I was a student in my twenties, which is when I met my now wife. She banned me from owning a motorbike – "it's me or the bike" – until I put my foot down in my early forties and said I was getting a bike no matter what! That was ten years ago, and now I own six bikes. Even she is learning to ride now, how times change.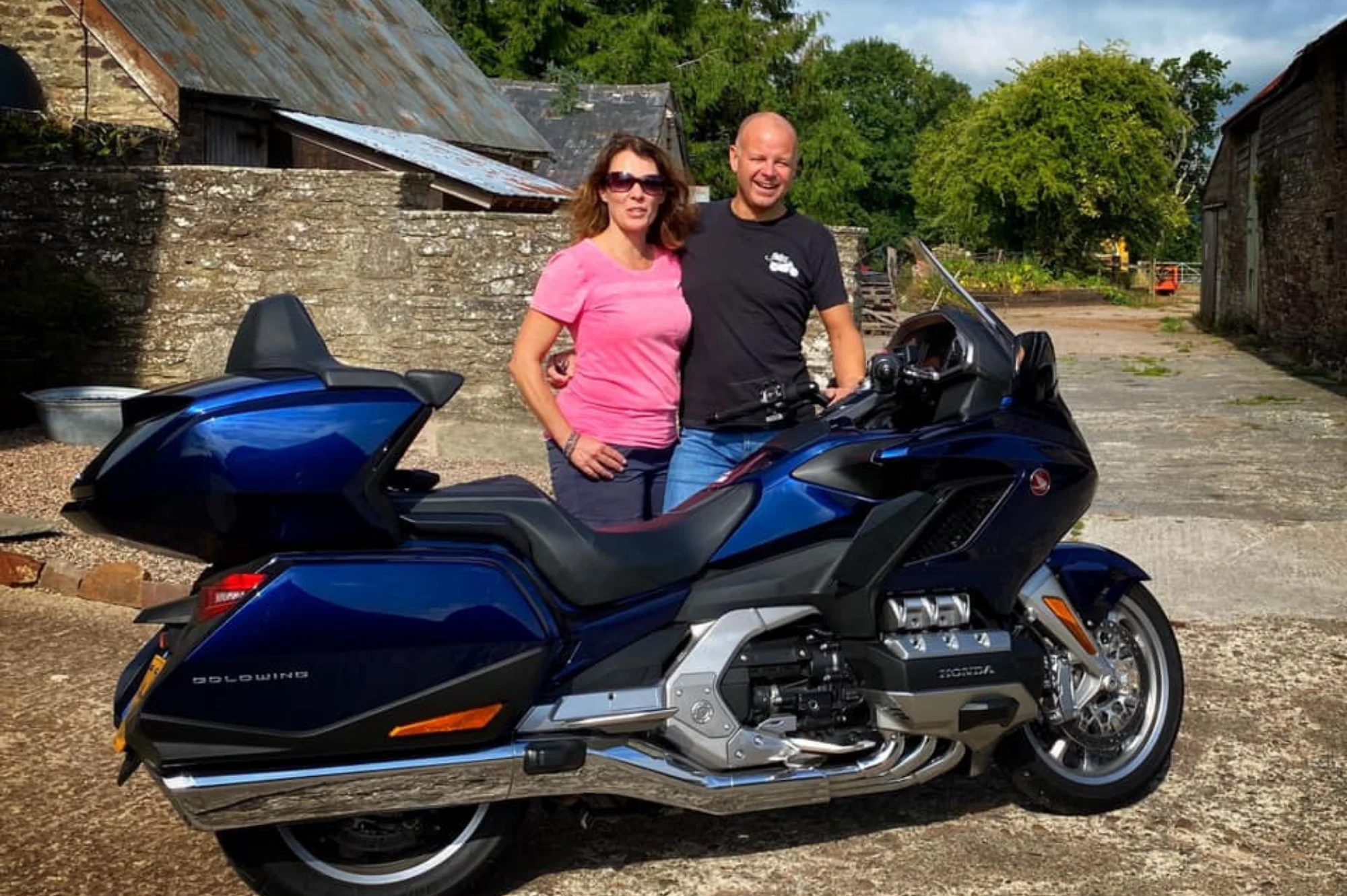 ABR: Wow, six bikes! You really did put your foot down. Which one of the six are you currently riding the most?
TMF: Well, I ride a lot of bikes for my YouTube channel of course, and usually have at least one press bike that I'm riding. At the moment I have the new Suzuki GSX-S1000GT sport tourer that I'm evaluating, so most of my time is spent on that.
If I just want to have fun, then I can usually be found on my Triumph Speed Twin or my Royal Enfield Interceptor. Of course, the bike I ride most is my 2014 BMW R1200GS which I regard as my day-to-day workhorse, it's a brilliant thing!
ABR: You now have a huge following on your YouTube channel 'TheMissendenFlyer'. When did you first start on YouTube and can you remember the first video you made?
TMF: Without checking, I think it was 2008. It was either a flying or skiing video I uploaded for my family and friends to watch. My bike content didn't come until around 2012 and that's when my channel really took off. No pun intended.
I can remember my first bike video very well; it was an icy local ride on my old Triumph Tiger 1050 which I uploaded as an experiment, and I'm so glad I did.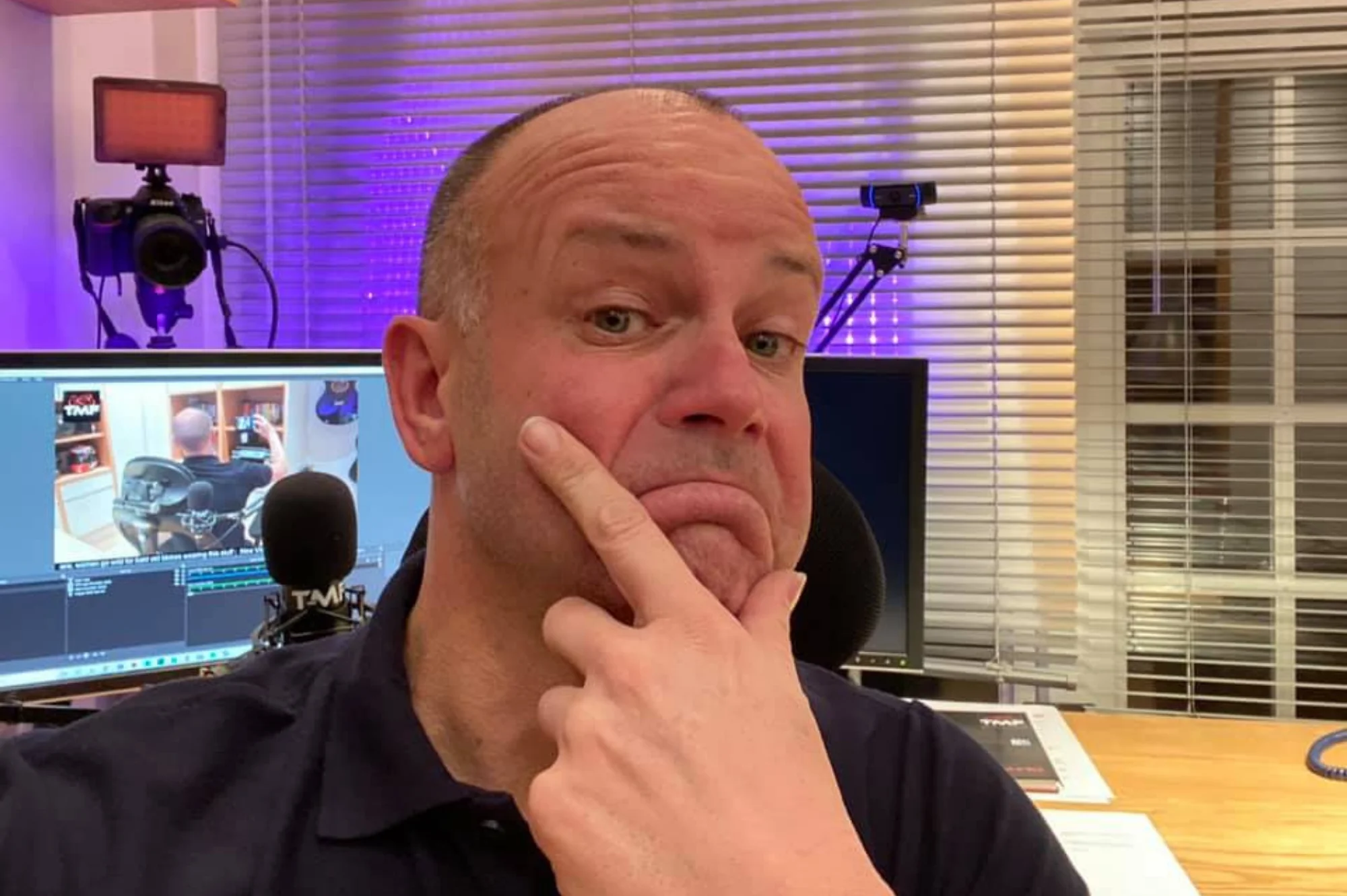 ABR: We noticed that you get to travel to lots of exciting places in your videos. Which has been your favorite place to ride?
TMF: Well, my best ever biking trip was definitely when I rode up to the Arctic Circle in Norway, a true biking paradise! Sadly, I can't do that very often, so my close joint second favorites are pretty much anywhere in Scotland, Wales and Spain.
ABR: We saw the video for your trip to the Artic Circle, it looked fantastic! Are there any other places still on the riding bucket list?
 TMF: Oh yes, many! High on the list is New Zealand, Australia, South Africa, Japan, and the western deserts of the USA.
ABR: Let's talk more about YouTube. What was it like taking the dive from full-time employment to full-time video content creator?
 TMF: In a word, brilliant. In fact, I was self-employed before which was lucrative, but stressful and uninteresting. Turning a hobby into two-thirds of my work is terrific, and I still can't believe it happened.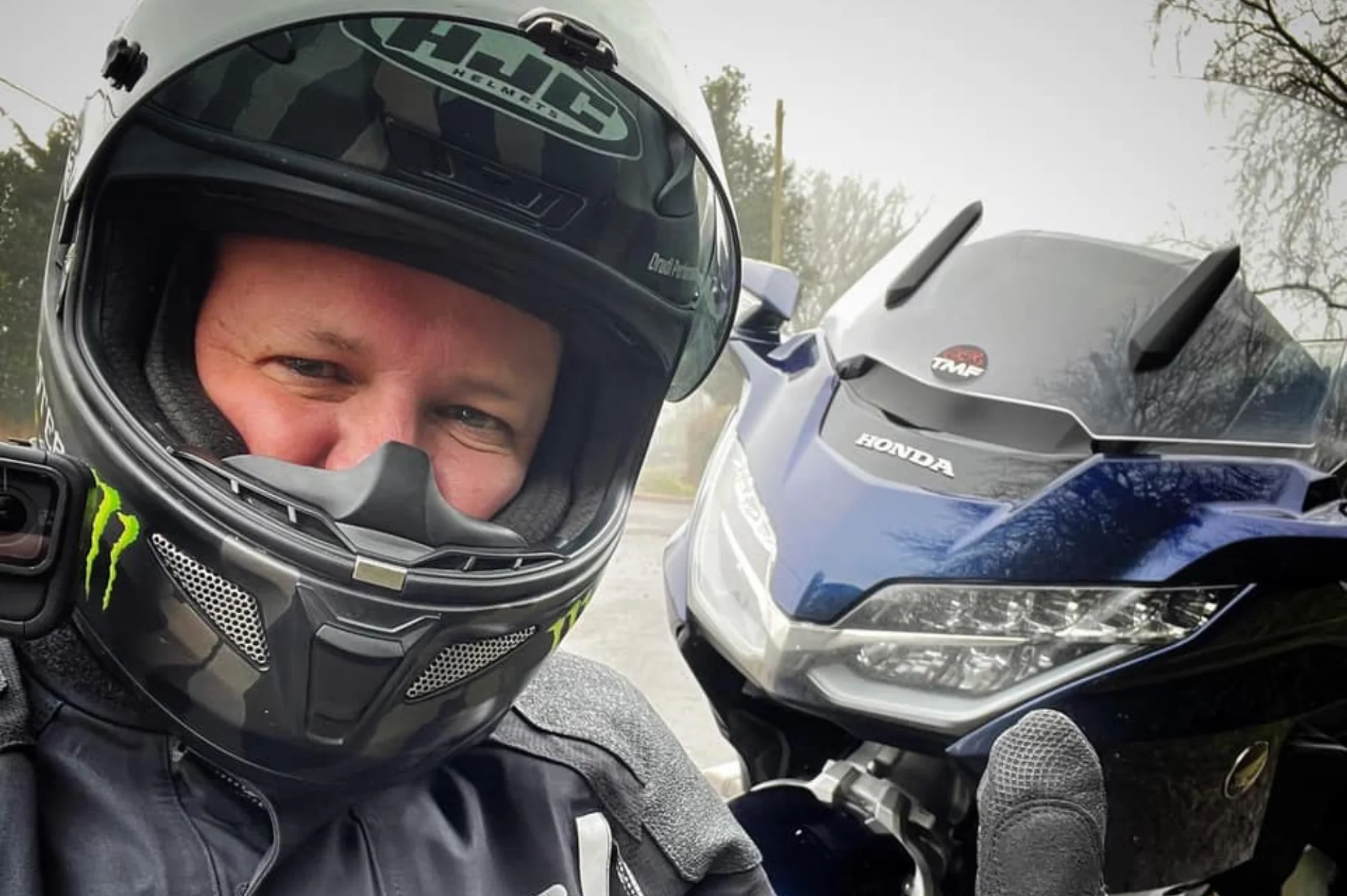 ABR: Well, we're pleased you took the plunge too! What's it like being one of the UK's most successful motorcycle YouTube stars, you must get recognised all the time?
TMF: I'm very pleased to say, I do! I was going away on holiday just last week with my wife, and got recognised by a policeman at the airport. I was slightly concerned at the time. I Then got recognised again in an Apres Ski bar in France during the holiday.
At home, it happens mostly if I'm at a bike dealer or a bike show, but from time-to-time people come up to me and say hello, out of context, in the street. It's great fun, if a little surprising.
ABR: It's great to hear people are taking the time out to recognise your work. Was it an adjustment to see your content go from 'home video' to then having content racking up millions of views?
TMF: Well, my YouTube videos today aren't particularly polished or highly produced. I'm not very good at the professional-looking stuff, so I still very much think of them as 'home videos' anyway, I'm just flattered anyone watches them.
ABR: I'm sure you must get asked this all of the time, but do you have any advice for anyone looking to start their own motorcycling YouTube channel?
TMF: Yes, I think I'd say develop your own style. Be true to yourself and keep at it, it is definitely a marathon rather than a sprint if my experience is anything to go by.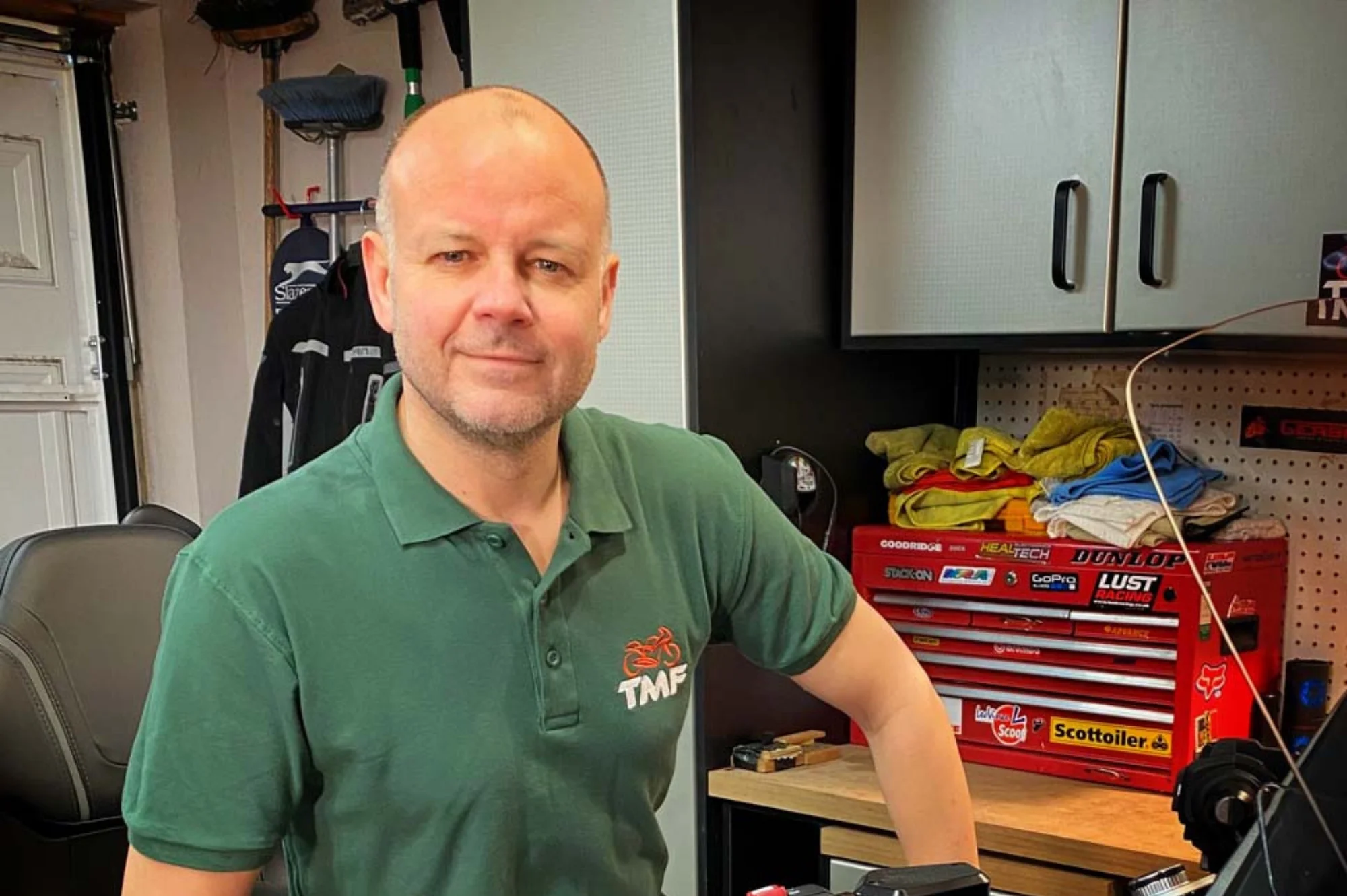 ABR: What does the future hold for 'TheMissendenFlyer' YouTube channel, any exciting plans?
TMF: Oh yes, lots. The pandemic rather scuppered my plans like everyone else's over the last 2 years, but later this year I have a big trip to the other side of the world planned. Unfortunately, I can't say any more than that at the moment as I don't want to jinx it.
Plus hopefully, a Morocco tour, which is somewhere I've never been. And of course, I still have New Zealand, Australia, South Africa, and those US deserts to tackle.
ABR: We're delighted to be welcoming you back to the ABR Festival again this year. What are you looking forward to most about the event?
TMF: Well, all of it to be honest. Last year's show was such great fun. I'm looking forward to holding a Q&A or two too. Also, I'm excited to share a few beers with my viewers, catch up with some of my contacts in the bike industry, and dance the night away with the excellent live music at the show.
Check out The Missenden Flyer's YouTube channel HERE
Catch The Missenden Flyer at this year's ABR Festival, along with other inspirational headline speakers. See who else has been confirmed to speak HERE.
Still haven't got your weekend ticket? There's still time to buy your discounted weekend ticket for £114, saving you £15. This ticket will get you full access* to the festival for three days, plus two nights camping. To purchase your ticket, visit the ticket page HERE
*A supplementary ticket is required to ride the AX41 Adventure Trial