In Conversation With… Spencer Conway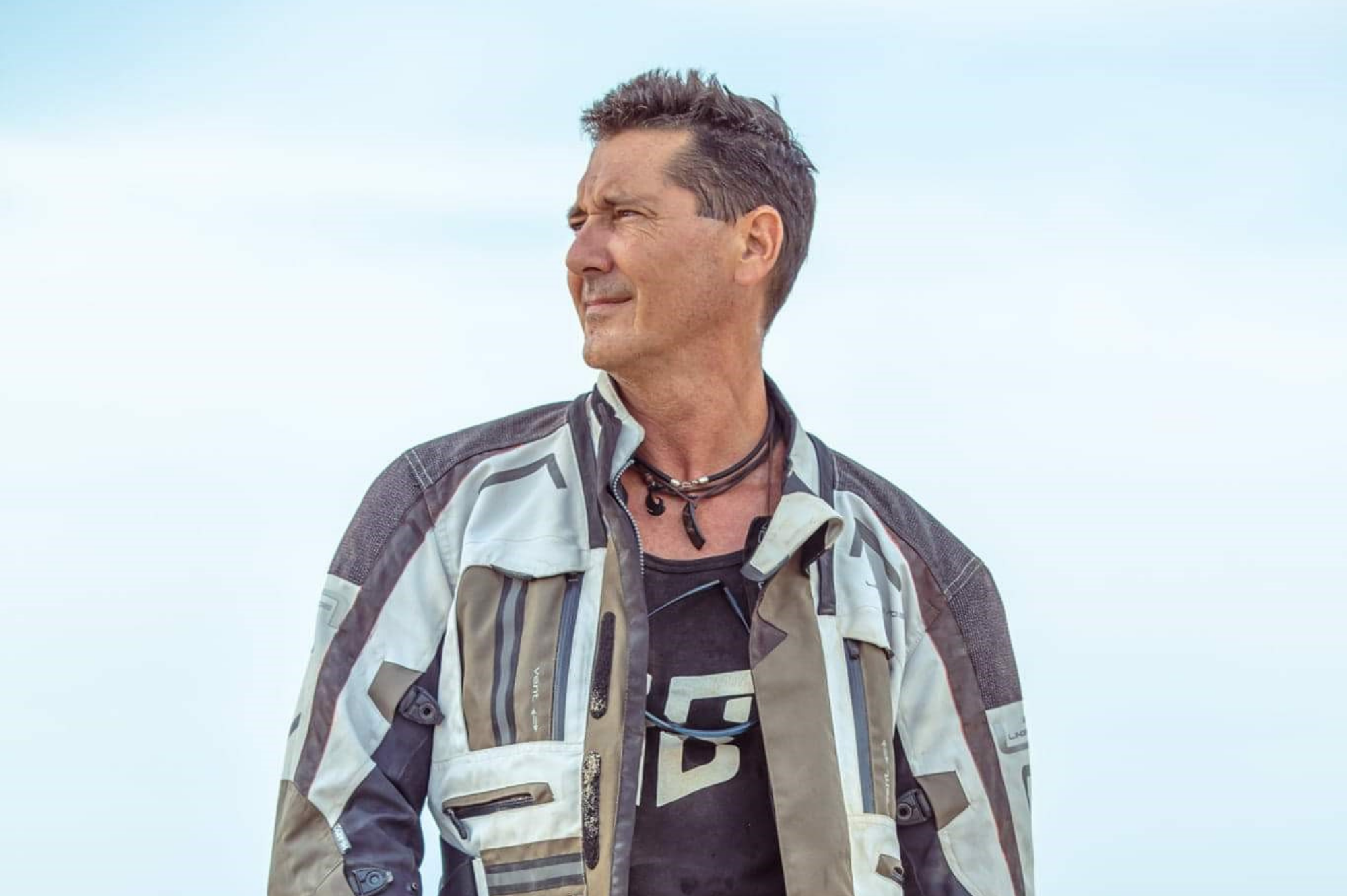 From living with nomads in the Sahara Desert, to being shot at by Shifta bandits in Kenya – Spencer Conway has seen it all. After giving up his 9-5 office job, Spencer set out on his bike to solo circumnavigate some of the most hazardous and awe-inspiring places on planet earth.
We caught up with Spencer to talk about his 'asthmatic sounding' bike, continental expeditions, and his first appearance at the ABR Festival. We're 'in conversation with… Spencer Conway'.
ABR: Hi Spencer, thank you for taking the time out to speak with us. You've been on some impressive rides over the years but we're curious to know, when did you first learn to ride?
SC: Don't laugh but I had my first ride on a 50cc monkey bike in Swaziland, when I was about four years old. I was absolutely hooked. From there it went to a Yamaha 125, then a Yamaha 250, and so on. The bikes got bigger, the better at riding I got. I have had a few weird bikes over the years though, like a Ducati 900. But I have always gone back to dirt, enduro and adventure bikes.
ABR: It is interesting to hear that you were always drawn back to adventure bikes, what attracted you to adventure motorcycling in the first place?
SC: I have always ridden bikes, and my parents travelled extensively when I was growing up. For years, my Father worked with the British Council, and the Overseas Development Administration. This meant that we lived, and travelled, in many different countries like Kenya, Swaziland, and the Seychelles. I guess this early love of bikes and travel combined has led to the inevitable attraction to adventure motorcycling.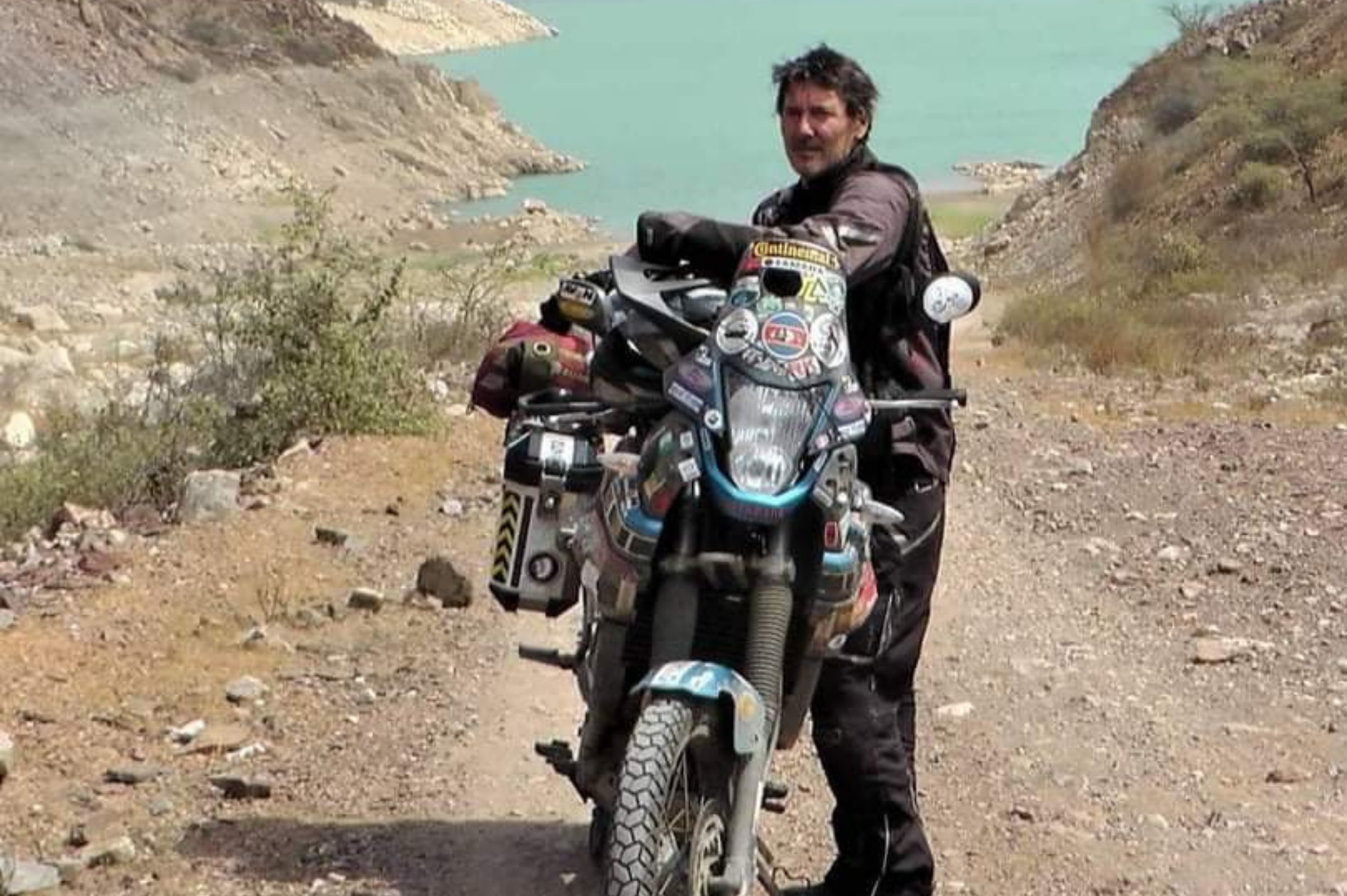 ABR: That's quite a list of places to of lived in. Let's talk motorcycles then. What bike are you currently riding?
SC: I am riding a 2009 Yamaha XT 660Z. It has 165 000 plus kilometres on the clock. That's 54 countries under its belt. Well, chain. In total, I have been to 136 countries, but not all on this bike.
ABR: Wow, that's a trusted machine right there. What would be your dream motorcycle other than your Yamaha XT 660Z then?
SC: It's still my Tenere. I want it to make it around every continent, but it is not sounding too good at the moment. It's like a tractor with asthma. All will be sorted though.
ABR: What has been your favourite motorcycle adventure to date?
SC: My circumnavigation of Africa. That ride took me through 34 countries, clocking up 55,345 kilometres. Oh, and my circumnavigation of South and Central America. That was through 20 countries and a total of 108,000 kilometres. Oh, whatever the next circumnavigation is!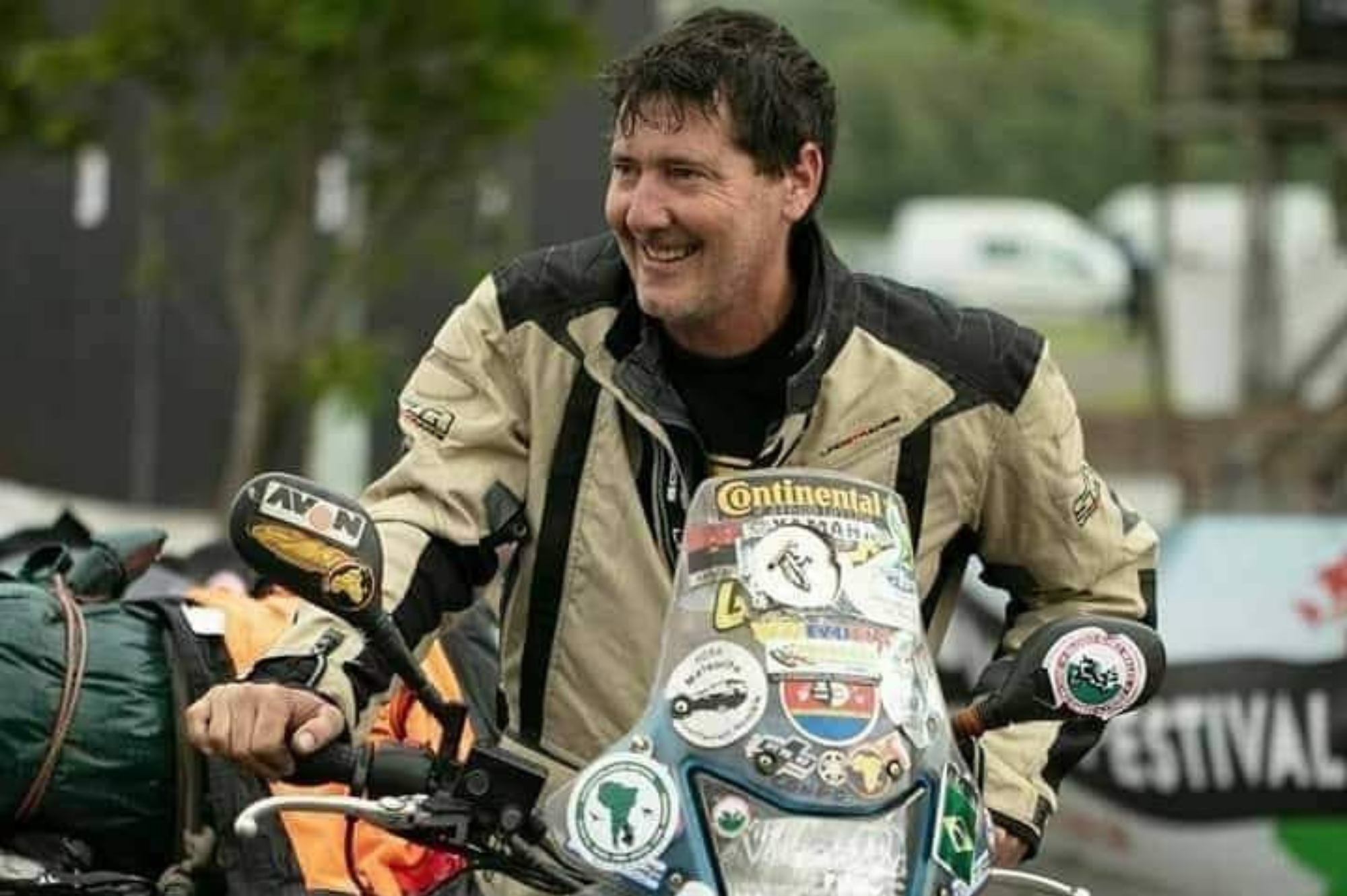 ABR: What has been your worst adventure motorcycling experience?
SC: Getting shot off my bike by Boran Shifta bandits in Northern Kenya. Also getting kidnapped in Panama wasn't very pleasant either.
ABR: Getting shot, and then kidnapped? Surely that has put you off any more motorcycle adventures? 
SC: There are still plenty of places on my bucket list. I want to circumnavigate every continent before I croak it. I want to be the first to do it.
ABR: OK, then Spencer, what would you say the best thing is about being you?
SC: I would have to say the three personalities I have to discuss different options with…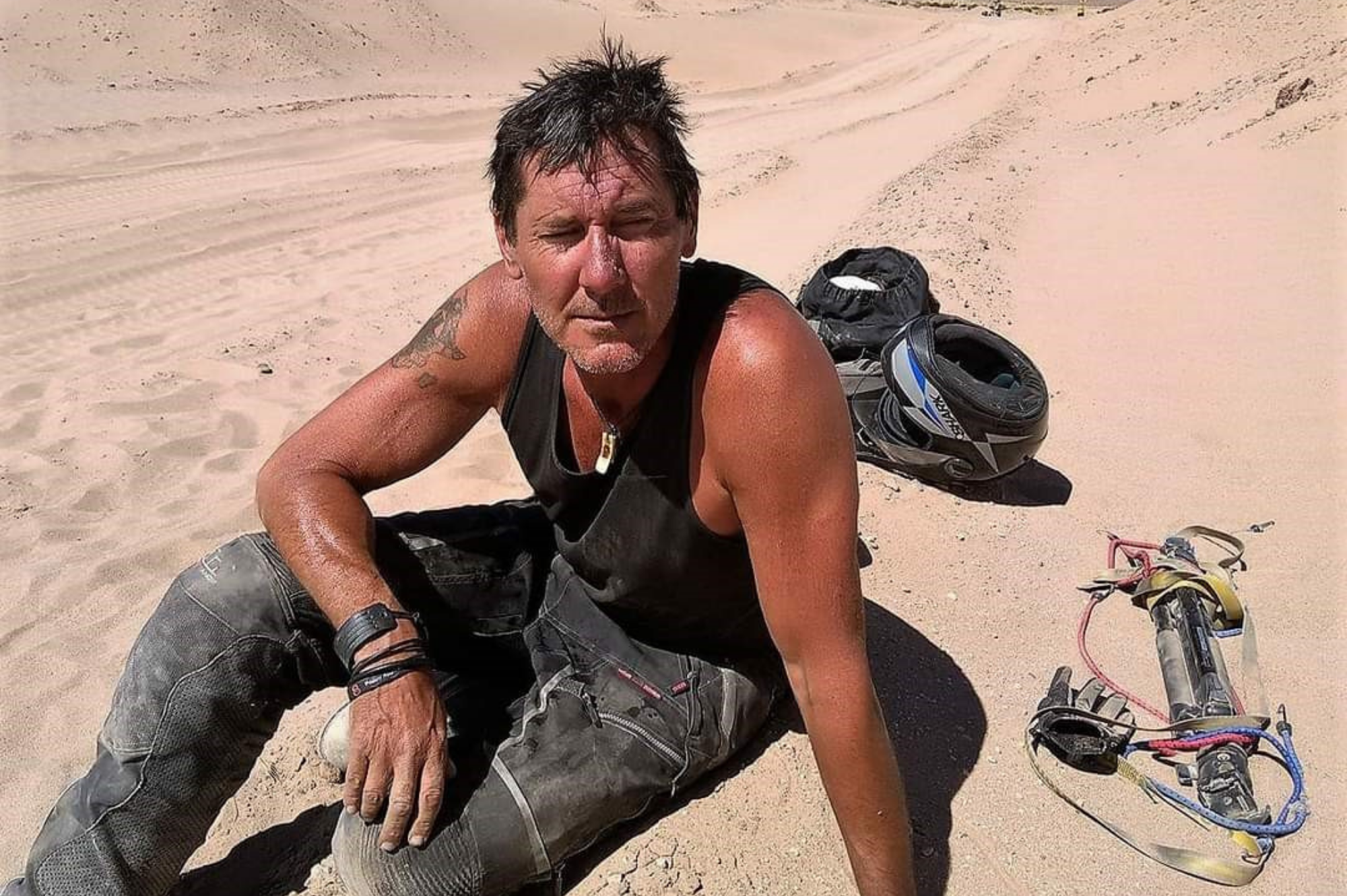 ABR: Finally, then. This year's ABR Festival will be your first. What are you most looking forward to about the Festival?
SC: I just really hope I can inspire others. I always push my own personal limits and goals, so hopefully, someone can take something positive from that. I am in love with our sport, and the amazing community of adventure motorcycling.
I want people to get out there on a motorcycle and enjoy this wonderful world of ours. If I can inspire just one person to get out of their comfort zone and ride, no matter how small of a trip, I have succeeded. As my tattoo says, 'Fear is temporary, regret is forever'.
Hear Spencer Conway, along with dozens of other inspiring speakers, at the 2022 Adventure Bike Rider Festival this June. See the full speaker line-up HERE.
Interested to learn more from Spencer Conway? Head over to Spencer's website HERE.