In Conversation With… MotoBob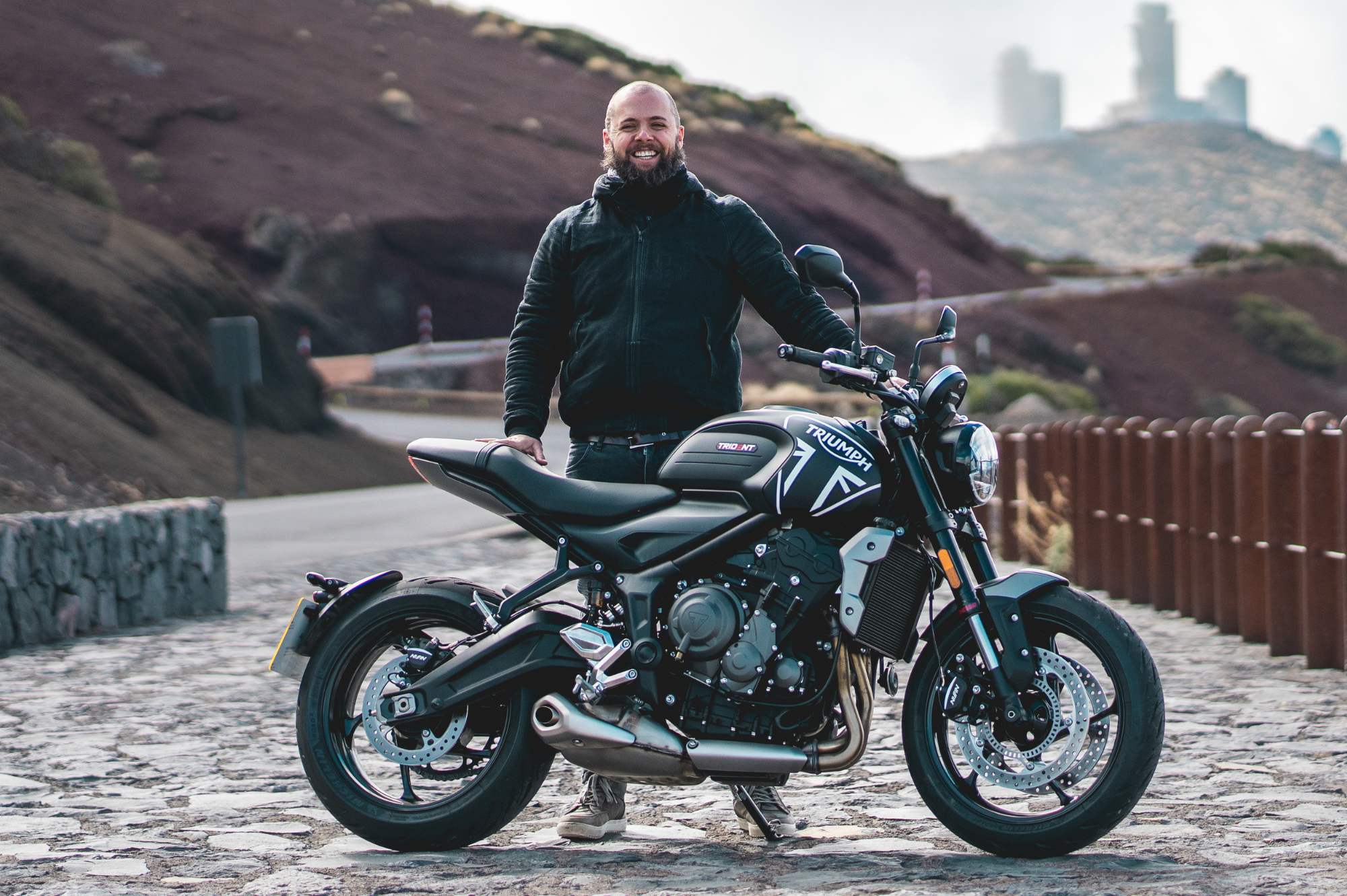 MotoBob, known simply as Rob to his friends, has spent the past five years building a motorcycling YouTube channel. After quitting his steady, financially secure job just one year ago, he decided to go full-time in the unsteady world of content.
 We caught up with the Bristol-based video content creator to discuss his ever-growing collection of test bikes, how the pandemic actually helped his new career move, and his first-ever appearance at the ABR Festival.
 We're 'in conversation with…' MotoBob
ABR: Hi Rob, we're delighted you are able to join us for a chat. Let's take it back to the start, where did your love of two-wheels come from?
MB: Back when I lived in London, I used to cycle to work or get the tube. Both had their shortcomings, so I decided that a motorcycle would be a better idea! I have always been around motorbikes though, my Dad had bikes when I was growing up. We used to go out most weekends and wander around a biker spot or show, before taking in the culinary delights of a burger van of course.
ABR: If you ask us, two-wheels always feels like a better option in the City that a crowded tube carriage. Do you still own your commuter bike?
MB: Thankfully, no. My own personal bike now is a Tiger 800 XCa which I absolutely love. The engine is buttery smooth, and to me, it makes a lot more sense than the new T-plane in the 900s when you're solely hammering out motorway miles. But unfortunately, it doesn't really get ridden that much at the moment because we're coming into peak press bike season. As I speak, I've got a Speed Triple 1200 RR, Kawasaki Z650RS, and an Indian FTR Rally all sitting in the garage waiting for some decent miles on them. The FTR is a long-term loan from the manufacturer, so I'm looking forward to getting to know it thoroughly, as opposed to the usual 2-4 week loan I get usually. So far it's pretty wild!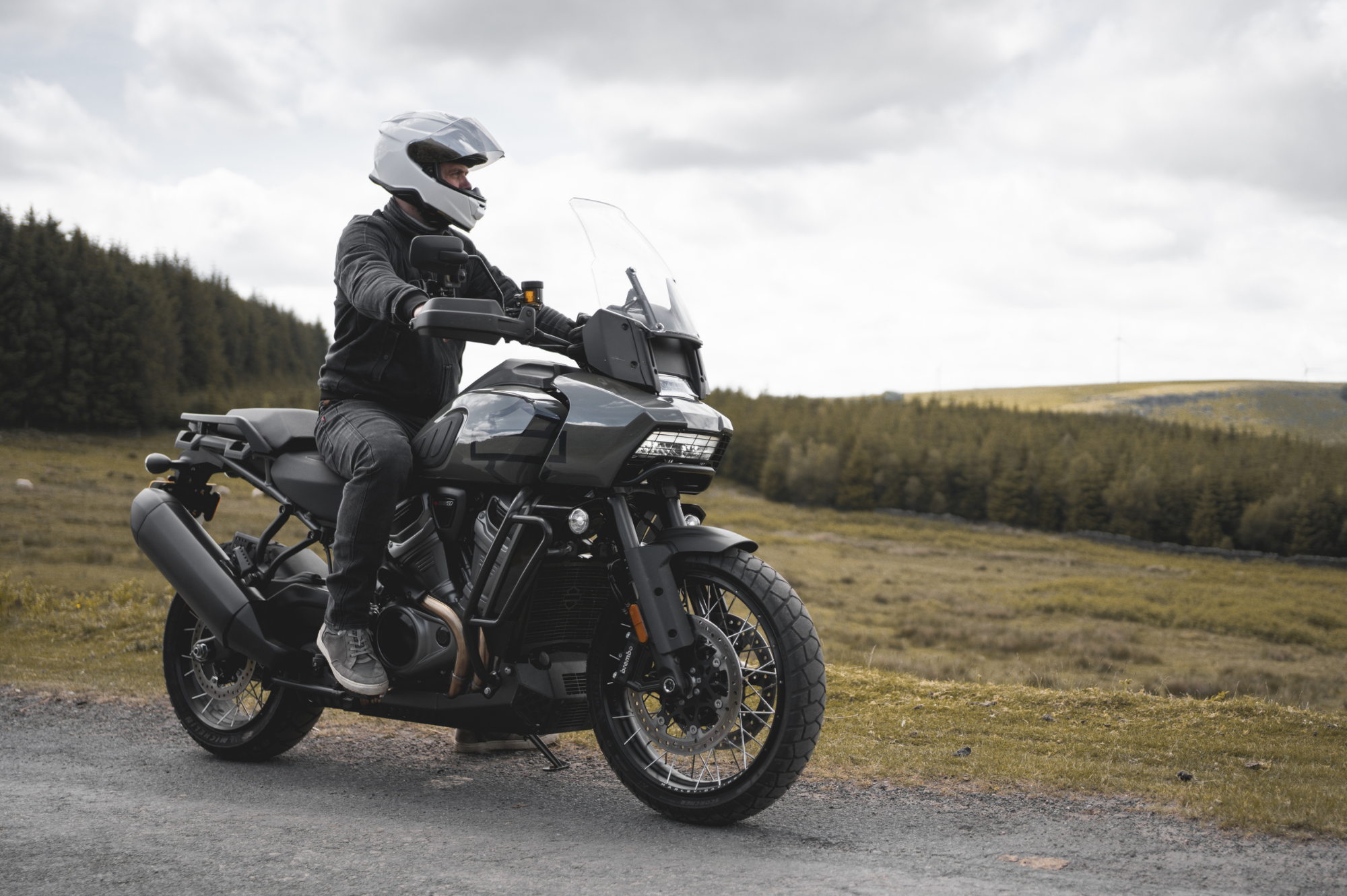 ABR: It certainly sounds like you have lots of bikes to test. Where is your favourite place to ride them?
My go-to test loop is down to the Mendips, up and down a couple of gorges, and then find some quiet roads to shoot some fly-bys. But I'm based just outside Bristol now and I feel like I'm spoilt for choice. If I've got a little more time, I'll head over the Severn Bridge and take some of the roads from Chepstow up to the Brecon Beacons. Then there's the Cotswolds of course which rarely disappoints in terms of scenery. And it's not even that far down to Exmoor which certainly has its charms.
ABR: So, apart from the Mendips and the Cotswolds, if you could ride anywhere in the world, where would you go?
One of my favourite ever days on a bike was riding two-up on a clapped-out F650 GS rental around the amazing island of La Gomera, just off Tenerife. You can't fly there, you have to get an extortionate ferry from Los Cristianos. But I think that might be the beauty of it as it really does keep the numbers down. It has a bit of a Jurassic Park vibe to it with all the steep hills, thick forests, waterfalls, and grand vistas back down to the sea. But we've got 2 young kids now, so doing stuff like that is completely off the cards for the time being, at least as a couple. So, in a dream world, I'd do that day again, verbatim!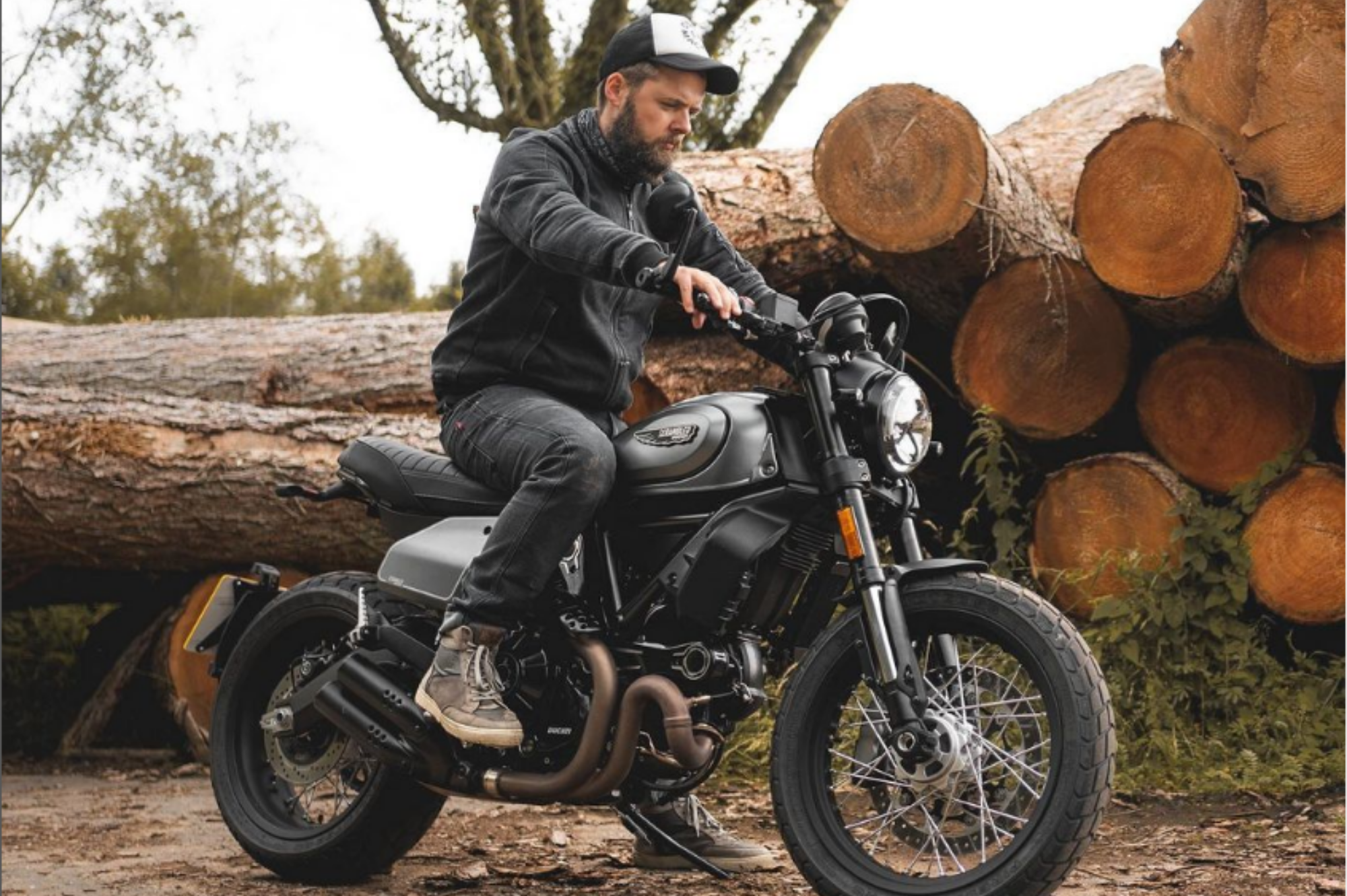 ABR: We'll have to join you for a ride there someday, it sounds lovely. So, where does YouTube fit into all of this, when did you first start your channel?
MB: I actually started my YouTube channel right around the time I started commuting to work in London. I would film my commutes to and from work at the BBC on whatever press or demo bikes I could get my hands on. It was actually quite efficient because I'd have been riding anyway, so I thought I may as well ramble into a GoPro and see if anyone would actually watch it. And my understanding of the subject matter was probably better than it ought to have been for a novice biker, because I used to read every word of Motorcycle News as a kid. It all just went from there really.
ABR: Killing two birds with one stone there, we like it!. Can you remember what the first YouTube video you ever made was?
MB: Yes, it was a review of some cheap eBay bar-end mirrors. I guess you have to work with what you've got when you're getting started! It's not exactly Top Gear, but it has over 76,000 views now, I suppose that's the thing about YouTube. You can either entertain people with something gripping or fun, or you can do something more educational and informative. This video probably falls into the latter. I don't think I could have become a full-time YouTuber making motorcycle mirror reviews though. Not only is it a bit niche, but I'd probably get fed up with looking at myself. So, I'm glad I managed to get hold of some bikes soon after that.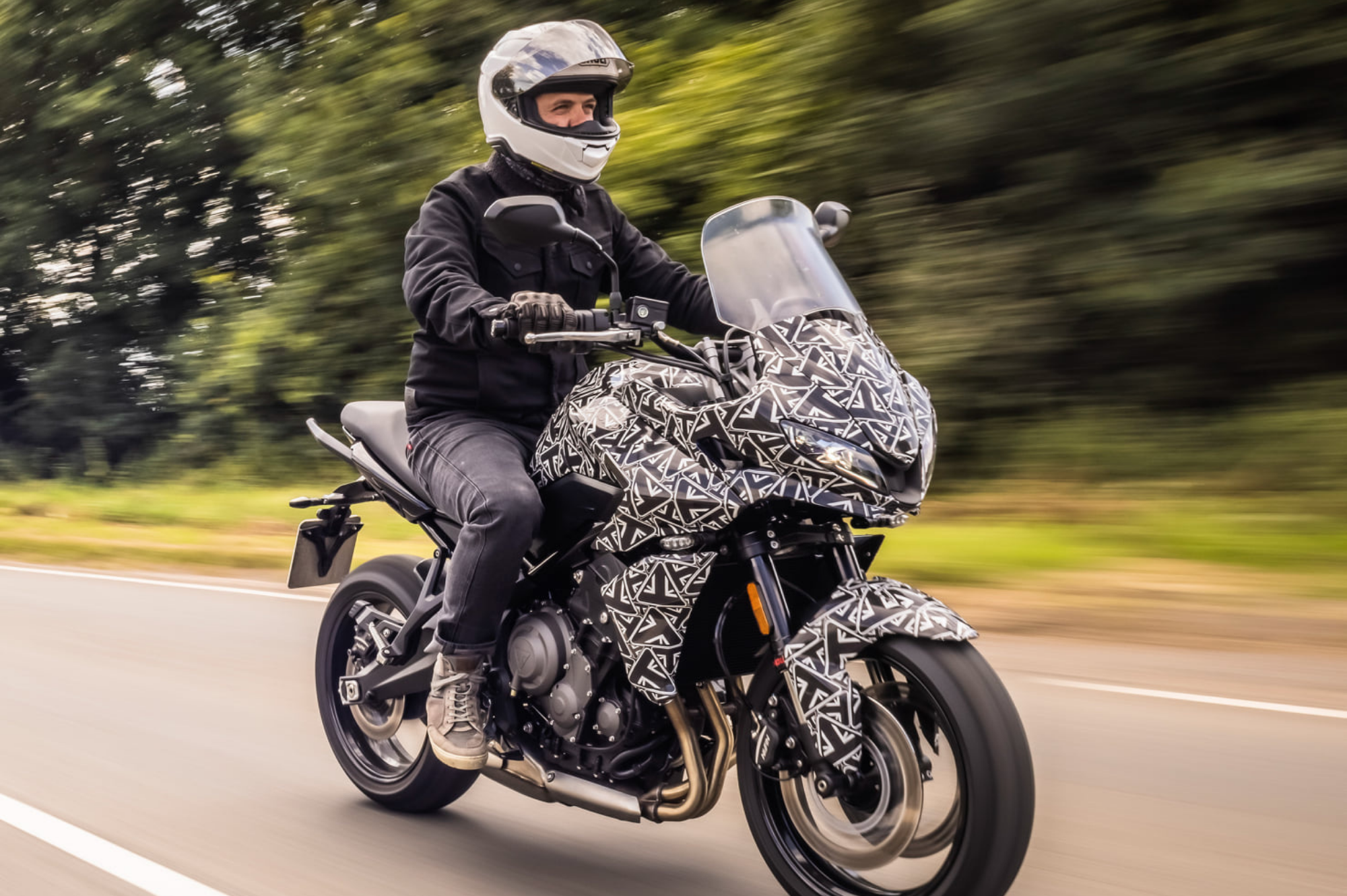 ABR: You are now a full-time content creator, when did you decide to throw everything at it?
MB: About a year ago. I took voluntary redundancy from my steady, but dull, job at the BBC, which was a heck of a lifeline, I guess. It would be hard to make the leap over to full-time YouTubing without a bit of a financial buffer, having a young family. So, I've got the pandemic to thank for that. I think it also helped to ease me into my new working life because there wasn't much going on in terms of press trips and events, yet you could still get out on the bike. I was just making plenty of content and finding it all quite convenient. Nowadays it's a lot busier and I find myself having to be quite ruthless about what I go and don't go to. There isn't time to edit videos and run the business otherwise. As such, I now only go to the creme de la creme of motorcycling events – right ABR Festival?
ABR: Well, we must compliment you on having fantastic taste in motorcycling events then. With your ever-growing YouTube channel, do you get recognised?
MB: Well, the first time I went to a large motorcycle event, the organisers asked me if I wanted to be part of their Social Hub. There I could occupy a stand in the corner of one of the halls for half a day and use the opportunity to meet and greet my subscribers. I shared the date and time on my social accounts, and yet only one person came along. Well two, because he had his son with him. And even then, I'm not convinced that they weren't just walking past anyway and took pity. But this year it was just the complete opposite. I found it quite difficult to get anything filmed because people wanted to stop and chat about their bikes. It's really good fun and genuinely makes you appreciate that people take the time to watch your videos and leave comments because you sometimes forget that it's real actual people when you're just looking at numbers on a screen. I did notice though that I'm ten times more recognisable when I'm carrying a camera around. Not many people stopped me when I was just carrying a coffee. I suppose you blend in a bit better than if you're standing next to a bike with a microphone, enthusing and gesticulating wildly.
ABR: Do you have any advice for people looking to start their own YouTube channel?
MB: Anyone can do it if they're willing to analyse their content and detach themself from it emotionally. It can be hard to accept that a video is a bit rubbish when you spent three weeks making it. But that's what you have to do to grow. Do more of the stuff that performs well and do less of the stuff that doesn't, regardless of how good you think it is. You have to serve your audience, not yourself. I'm still not perfect at this, I still make bad decisions about what to cover from time to time.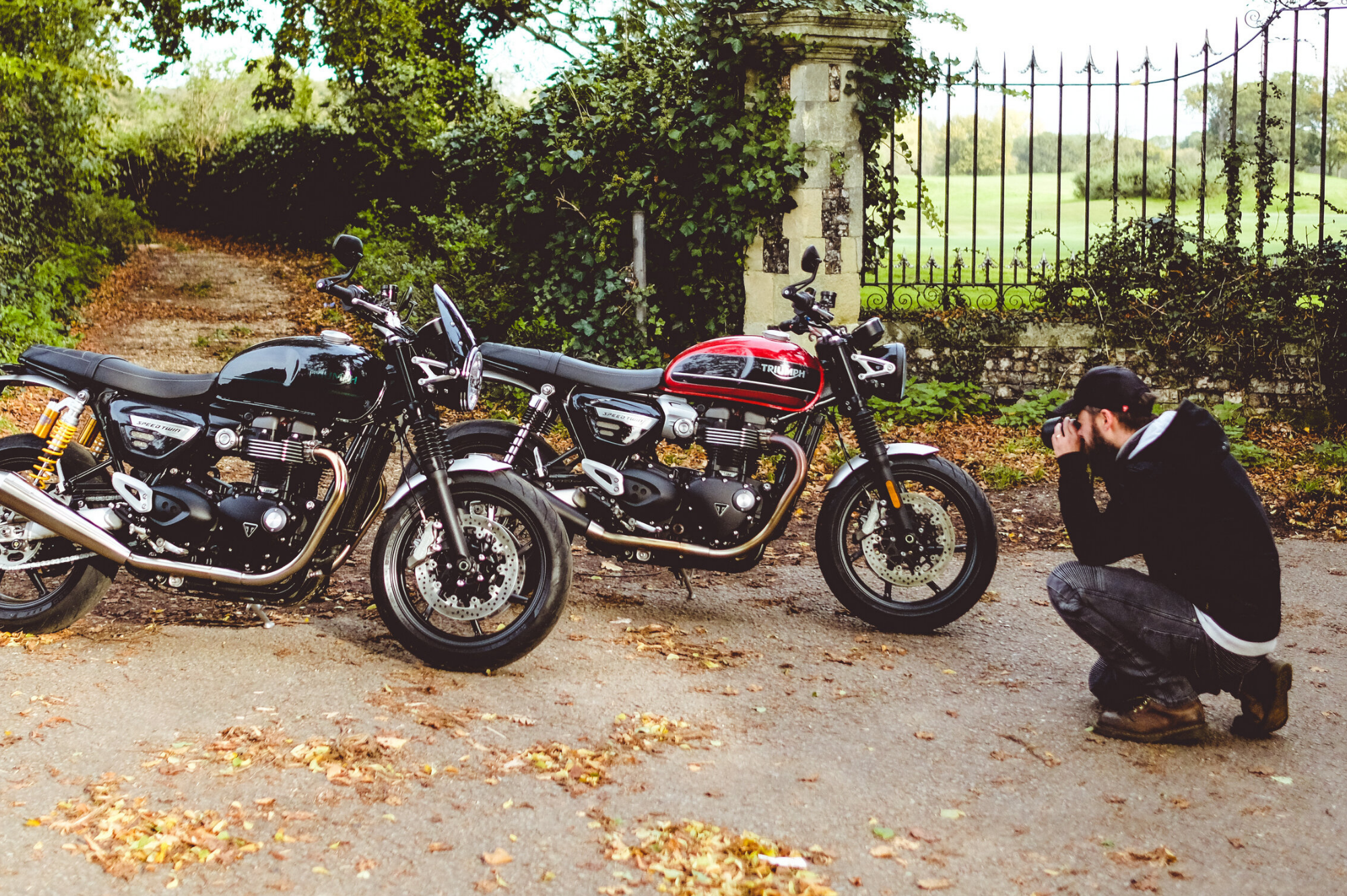 ABR: Well, we love your content and judging by the number of subscribers you have, lots of others do too. We're delighted to have you at this year's ABR Festival, what are you looking forward to the most?
MB: The AX41 Adventure Trail. It's rare to get a big-bike-friendly trail of that length around these parts with proper carte blanche to enjoy yourself. And I've heard that the food and beer are good too. What else do you need? Oh, a tent! You do need a tent.
ABR: We're looking forward to getting on the trail too. So apart from exploring the grounds of Ragley Hall, what else will you be doing at the Festival?
MB: Apart from riding, I'll also be doing a talk at the Harley Davidson Campfire about how to turn your passion into a profession. I'll be giving some advice and tips about becoming a full-time content creator in the motorcycle industry. It's absolutely a viable thing to do now and so I hope some of the festival visitors will be able to join me.
Join MotoBob at the Harley Davidson Campfire on Friday 24th June. Weekend tickets to the festival are available for only £129, which includes two nights camping. To purchase your ticket, visit our ticket page HERE
Want to find out more about Motobob, visit his YouTube page for all of his latest bike news and reviews HERE