In Conversation With… Henry Crew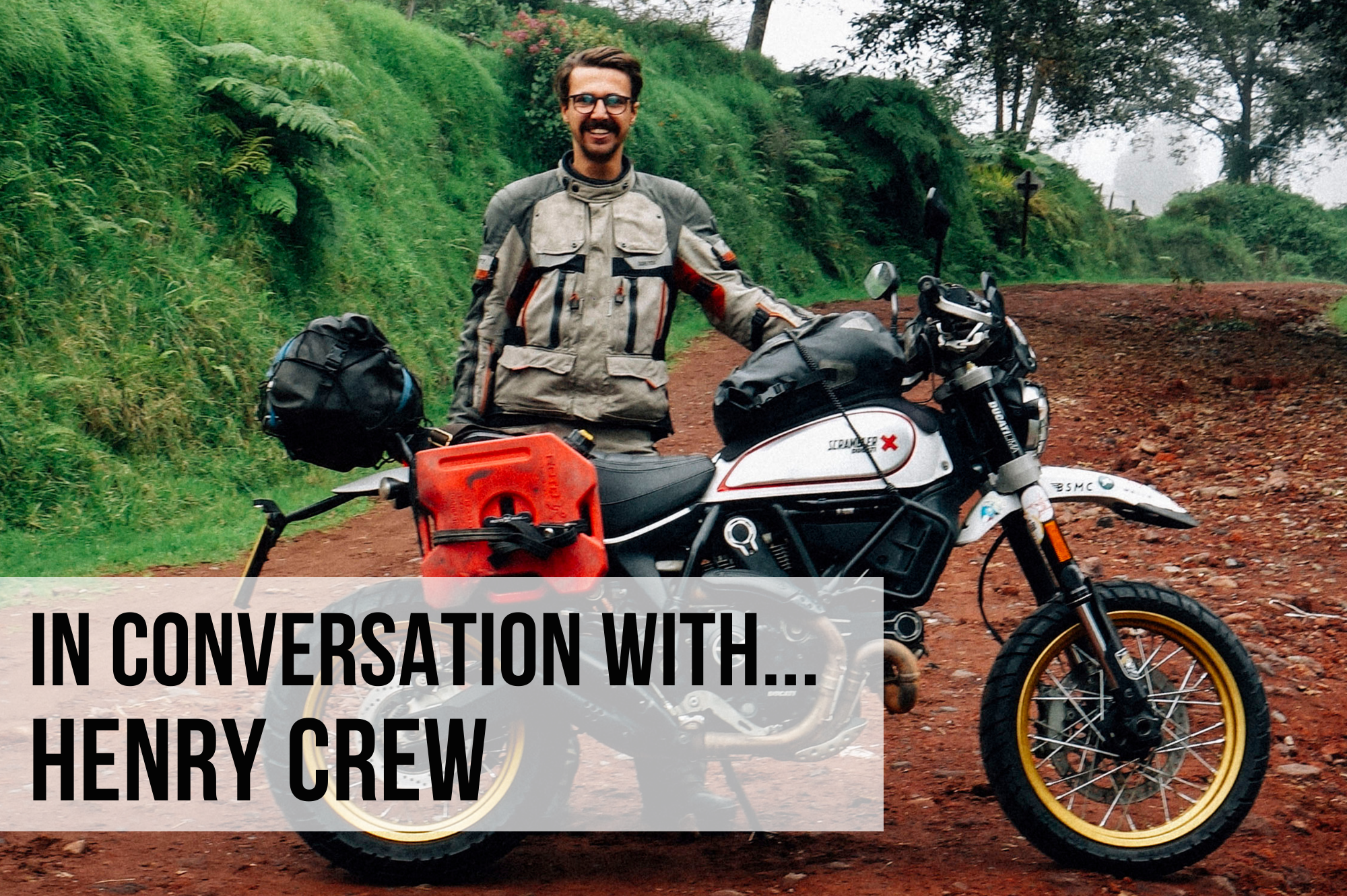 In 2018, at the age of 22, Henry Crew became the youngest person to circumnavigate the world on a motorcycle – pretty impressive. We caught with Henry to talk about his riding, the ever-growing list of countries on this bucket list, and the 2022 ABR Festival. We're 'In Conversation With… Henry Crew'.
ABR: Hi Henry, thanks for joining us. Let's start at the beginning. When did you first start motorcycling?
HC: I started riding bikes in 2015. If I remember correctly, I was 19 years old. I hadn't grown up around bikes, but I've always been drawn to them. When I had my own money, I knew that it was the first thing I wanted to do.
ABR: You've tackled some impressive trips in your short time riding, what attracted you to adventure motorcycling in the first place?
HC: I sort of fell into it by accident. Originally, I was sucked into the whole café racer, custom scene. My first bike was a 1980's XS400, and when I got sick of that breaking, I bought a Kawasaki W800. I had done a little bit of weekend touring on that, but when I decided to do a round the world trip, it was purely because I wanted to travel and spend more time on a motorcycle. I'm not sure I even clicked that it was adventure motorcycling, I certainly didn't want to ride a big ADV bike.
ABR: What motorcycle are you currently riding?
HC: My road bike got stolen over the summer, my second in two years! I ended up replacing it with a second-hand off-road bike. I currently have a 2003 DRZ400S, 2015 WR450F, and a project DR350 that I've been meaning to put up for sale for the best part of a year.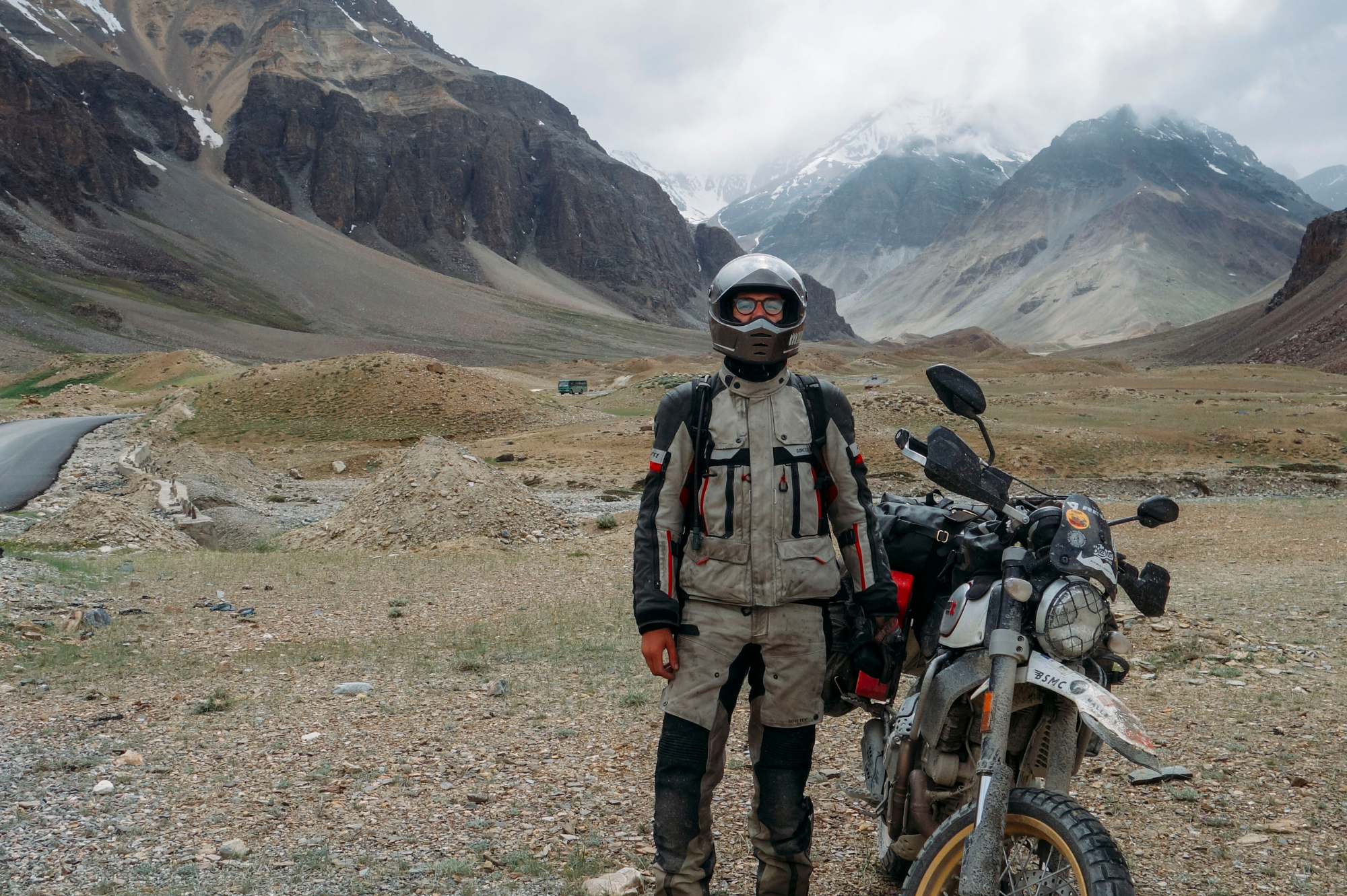 ABR: We're sorry to hear that you had your bike stolen. If you could have replaced it with anything, what motorcycle would it have been?
HC: Probably a 1998 Ducati 900 Super Sport Final Edition. A really weird choice as it's not an amazing bike, or the best-looking. I was bought a model of it by my Grandpa when I was a child, which I still have today, and it has just stuck with me.
ABR: Aside from your impressive round-the-world trip, what has been your favourite motorcycle adventure to date?
HC: I would say it's a close call between two weeks in Norway and Sweden on a Multistrada Enduro 1260, and a week in Wales on dirt bikes riding the TET with my mate George. Riding around the world solo has really taught me to value and appreciate good riding partners and shared experiences.
ABR: OK then, it can't all have been good. What has been your worst adventure motorcycling experience?
HC: I like to think that every day on a bike is better than one at a desk, however if you had to push me for an answer, it would probably be four punctures in 24 hours riding my DRZ back from Ireland. The worst part is they were all on the road as I rode back through Wales!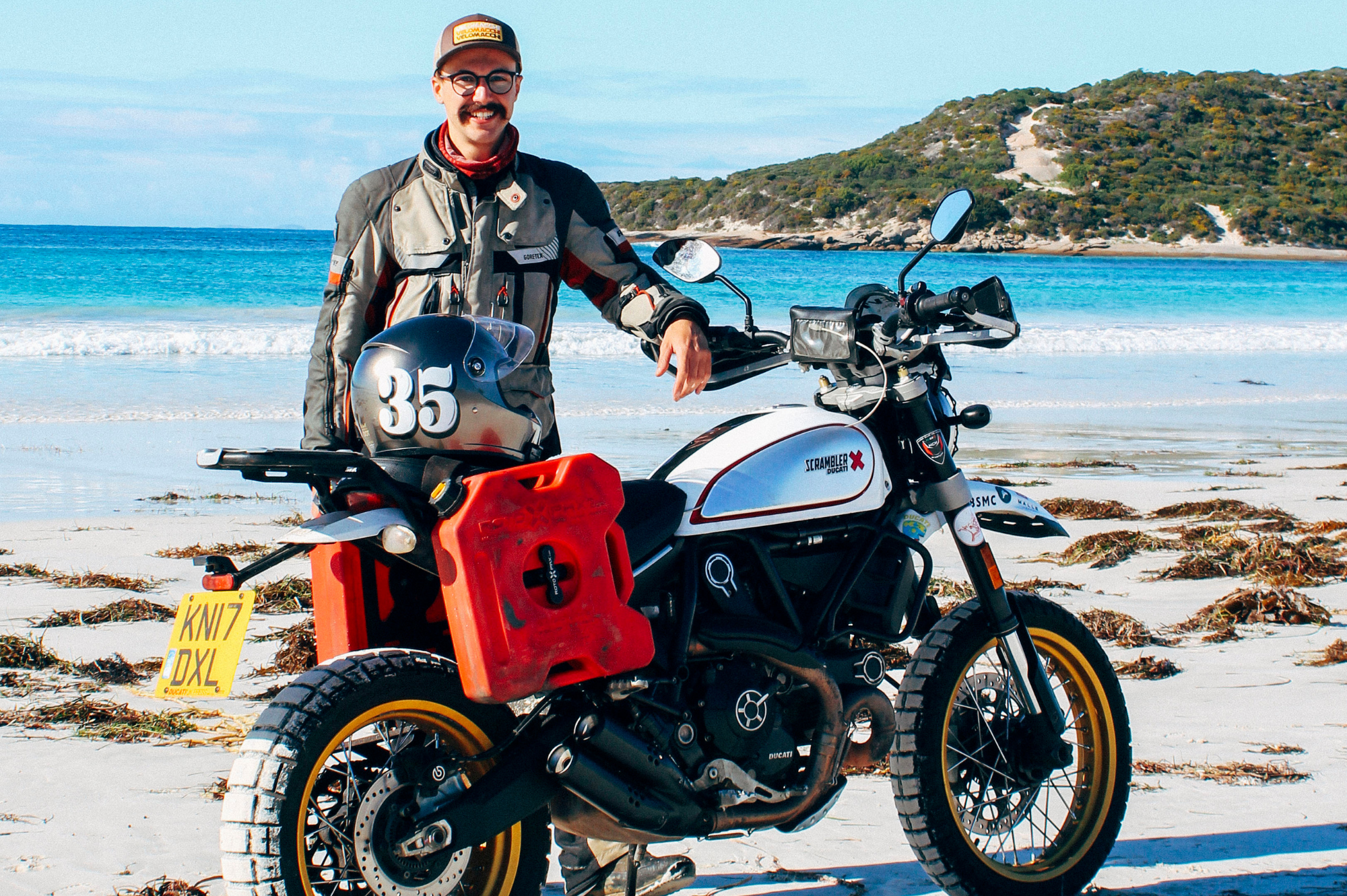 ABR: Are there any motorcycle adventures still on your bucket list?
HC: There are so many! The top three would be, Morocco and a bigger trip through Africa, Cambodia and Vietnam, and finally Trans America and the Trans Canada Trails.
ABR: Time to get personal, what would you say is the best part about being Henry Crew?
HC: Hearing other people's amazing stories, seeing the kindness of the world firsthand, and any time I hear that something I have done has inspired someone to get on a bike or do something they've always wanted to do.
ABR: We're delighted to welcome you back to the ABR Festival again this year. What will you be doing over the weekend?
HC: I'm back for another campfire talk and I will also be sharing the stage with three other young guys that have done big trips at a similar age, including Kane Avellano who held the World Record for youngest person to circumnavigate the world before me.
ABR: Sounds great, we can't wait to see you on stage. Finally then, in your opinion, what is the best part of the ABR Festival?
HC: I really enjoyed the enduro trail last year, that was so much fun! I also loved watching Billy Bike Truck; he is such a great showman! I'm also looking forward to watching more amazing talks this year. See you there.
Hear Henry Crew, along with dozens of other inspiring speakers, at the 2022 Adventure Bike Rider Festival this June. See who else is speaking across the weekend HERE.
Interested to hear more from Henry Crew? Why not read our in-depth article on adventurebikerider.com.