Adventure Trail rule changes for 2023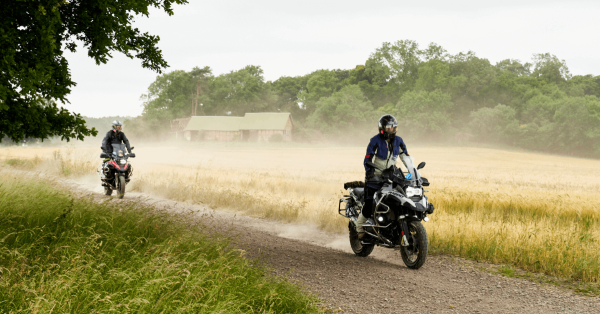 For 2023 we have taken the decision to prohibit competition-ready enduro bikes from the Adventure Trail at the Adventure Bike Rider Festival.
The 20km-long route is, and always has been, a leisure riding facility that's designed to give adventure bike riders the opportunity to get off-road on their bikes and enjoy the experience. It is not and never has been an enduro course or race track.
I can guarantee you that this decision has not been taken lightly, quite the opposite. Whilst we have huge sympathy for owners that rode within the rules it is an unfortunate fact that a sizeable number of enduro bike riders did not and presented a clear and observable threat and hazard to the majority on the trail.
The decision to exclude enduro bikes from the trail (not the festival) has therefore been made for the safety and security of the majority of the public attending the festival. Something we cannot compromise on and have an absolute legal (and moral) responsibility to uphold.
What's an 'Enduro' bike?
For health and safety, legal, insurance and public liability aspects there has to be a 'benchmark' definition as to what best constitutes an 'enduro' style motorcycle. By far the best (but not perfect) definition is 'an off-road competition motorcycle that leaves the factory without pillion pegs fitted'.
For example: a Honda CRF 250 L is fine, a KTM 300 EXC is not.
Little London Enduro Park
Don't think that enduro bikes are not banned from the ABR Festival, that's not the case. All and any bikes and riders are welcome to come to the Festival and enjoy a cracking weekend of biking and entertainment. And while enduro bikes won't be allowed on the main Adventure Trail, we are hiring out the nearby Little London Enduro Park for the enduro riders.
Little London is just an eight-minute ride from the ABR Festival and is a purpose-built enduro course that's designed and built with those typed of bikes in mind. Rest assured, we haven't forgotten about you.
Is my bike allowed on the Adventure Trail?
To exclude enduro bikes from the Adventure Trail and maintain insurance and public liability cover we have to be able to provide a 'benchmark' definition of what best describes an enduro bike.
After consultation, by far the best (but not perfect) description is: An enduro bike is a competition-ready off-road bike that doesn't have pillion footpegs fitted at the factory.
We are well aware that there are certain bikes that don't come out of the factory with pillion pegs fitted but are clearly not enduro bikes. Our intention is not to arbitrarily ban solo travel bikes or classic trail bikes and with that in mind here is a list of bikes without factory fitted pillion footpegs that will be allowed on the Adventure Trail. If you have any queries as to the status of your bike, please email [email protected]