Start planning your weekend with the official ABR Festival 2022 Schedule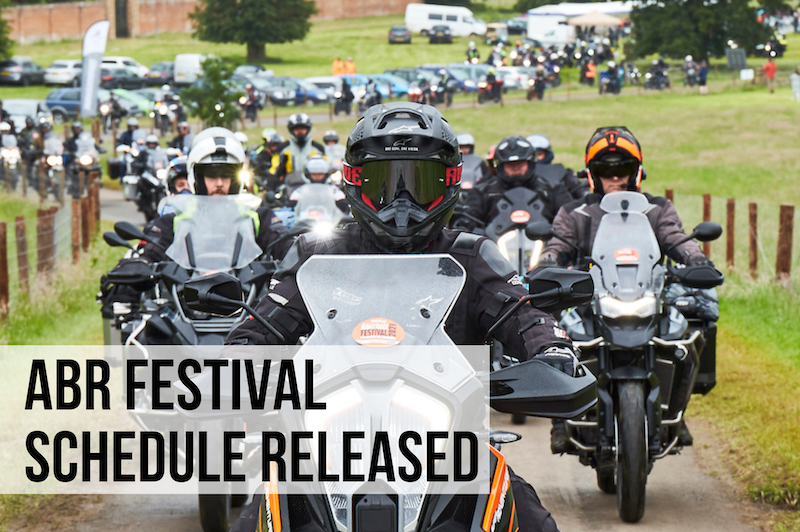 There's now just two weeks to go until we swing open the gates of Ragley Hall and welcome you to the Adventure Bike Rider Festival 2022. We've been working hard to nail down the schedule and we are excited to reveal the entire ABR Festival 2022 lineup.
You can see the timetable now by clicking here (this will open a PDF where you can pinch and zoom to make it readable). You can use this to plan your weekend at the ABR Festival and please feel free to print out a copy, though you will receive a map with stage timetables on it when you arrive at Ragley Hall. If you want to find out more about each stage and who's talking, head on over to the relevant section of the ABR Festival website.
Time's running out to get your tickets…
If you've already got your tickets to the ABR Festival then you're in for a great time and we can't wait to welcome you. If you haven't got your yet, you're running out of time. We've sold 98% of our ticket allocation and we won't be selling tickets on the gate. So, if you've been thinking of coming along, now's the time to book your spot. Tickets start from £75 and you can find out more here.