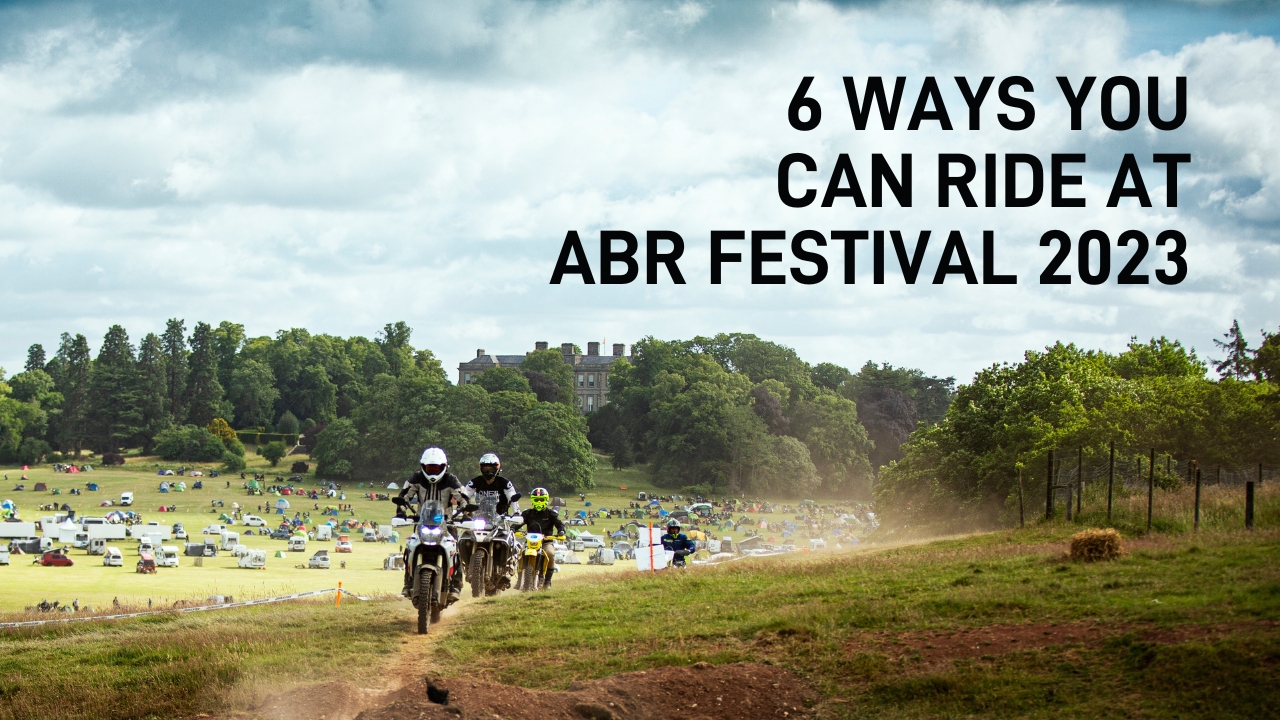 We're often told that the ABR Festival is like Glastonbury, but with bikes. And it's true that there's incredible live music, mouth-watering food and drink, and a banging party atmosphere at both, but the fact that you're able to ride your motorcycle around the ABR Festival puts it above Glastonbury in our estimation. That, and the regularly cleaned, first-class loos and hot showers.
So, what riding opportunities do you have at this year's ABR Festival? Here's a list of 6 ways to ride in and around the magnificent Ragley Hall Estate, the venue of the ABR Festival…
6 ways you can ride at the ABR Festival 2023
1. Bridgestone Adventure Trail
It's the adventure jewel in the biking crown of ABR, it's the flagship trail of the festival, it's the Bridgestone Adventure Trail. Boasting 30km of proper off-road trails, it's the perfect way to get your adventure biking fix around a stunning slice of English countryside.
The route crosses vast, open grassland and snakes its way through verdant woodland on a series of grass paths, logging tracks, and dusty trails that are specifically designed for big adventure bikes, so there's nothing too challenging – just a chance for some great, fun riding.
But to get the adrenaline pumping, there's a few craters, some muddy sections, and a couple of water crossings (all the trickier sections can be bypassed) so you can enjoy a complete off-road riding experience that turns the magnificent Ragley Hall Estate into an adventure biking paradise.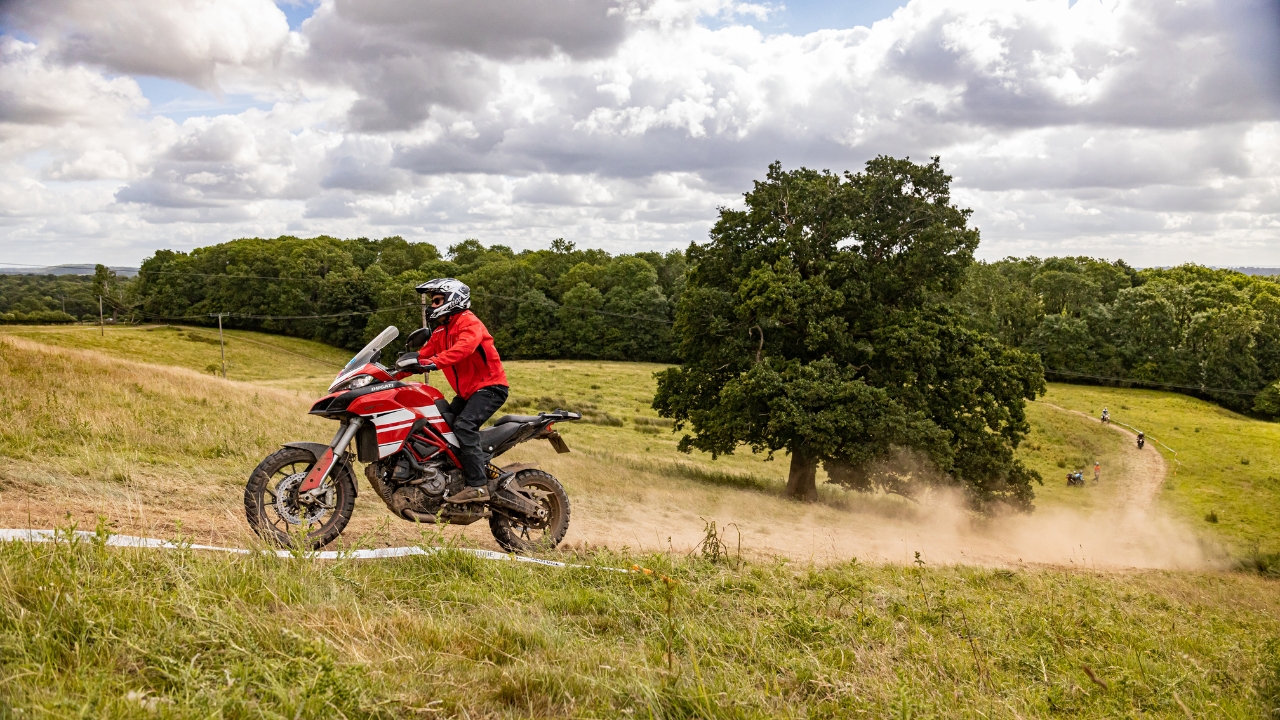 2. Manufacturer Test Rides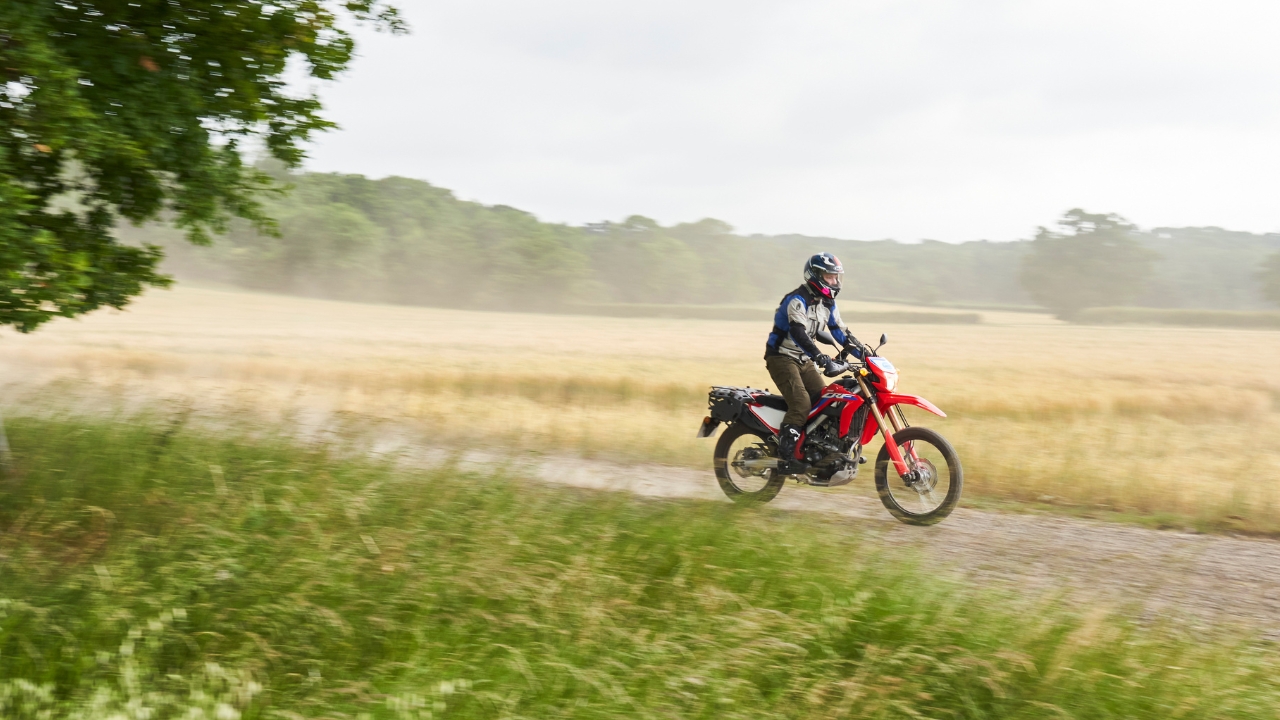 One of the most hotly anticipated features of the festival is the chance to test ride hundreds of different bikes from dozens of manufacturers, including BMW, Triumph, Ducati, KTM, Honda, Yamaha, Suzuki, Aprilia, and many more.
You'll have the opportunity to test ride a huge selection of bikes on a combination of on and off-road routes, on the likes of the BMW R 1250 GS Adventure, the Ducati Multistrada V4 Rally, the brand-new Honda XL750 Transalp and Suzuki V-Strom 800DE.
It's the best place to ride all the latest and greatest motorbikes and compare all the most popular models from a huge selection of manufacturers.
After you've had your fun on the Bridgestone Adventure Trail and you fancy a tougher riding challenge, then you'll want to get yourself over to the on-site TRF Trail.
This 8km-long route is open to all road-legal bikes, and you'll find a series of climbs, descents, water crossings, and more technical terrain that will test your slow-speed skills. You'll also be able to take on sections such as the 'Bog of Doom', 'Swamp Man', and 'Woodland Wonderland'.
Off-road experience is a must, but if you're up for the challenge, the TRF Trail will be incredible fun with a great group of riders.
Don't forget, this incredible weekend of music is just one part of the vibrant atmosphere at the ABR Festival.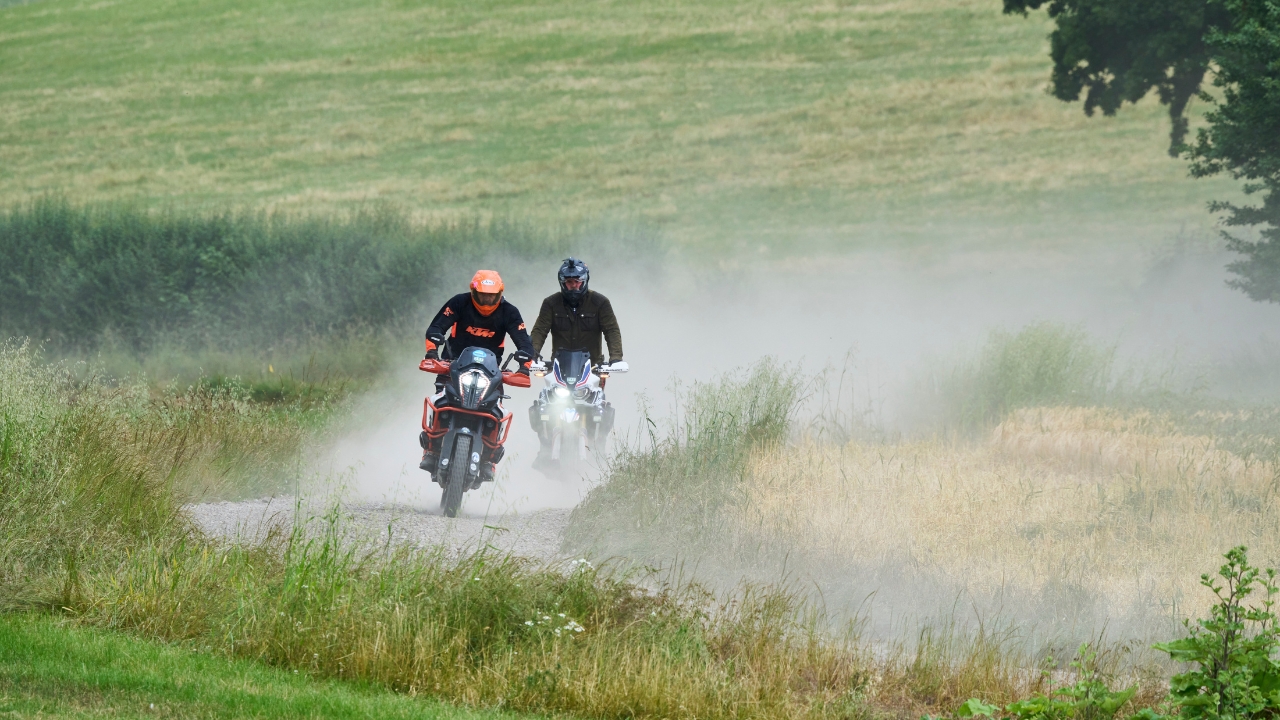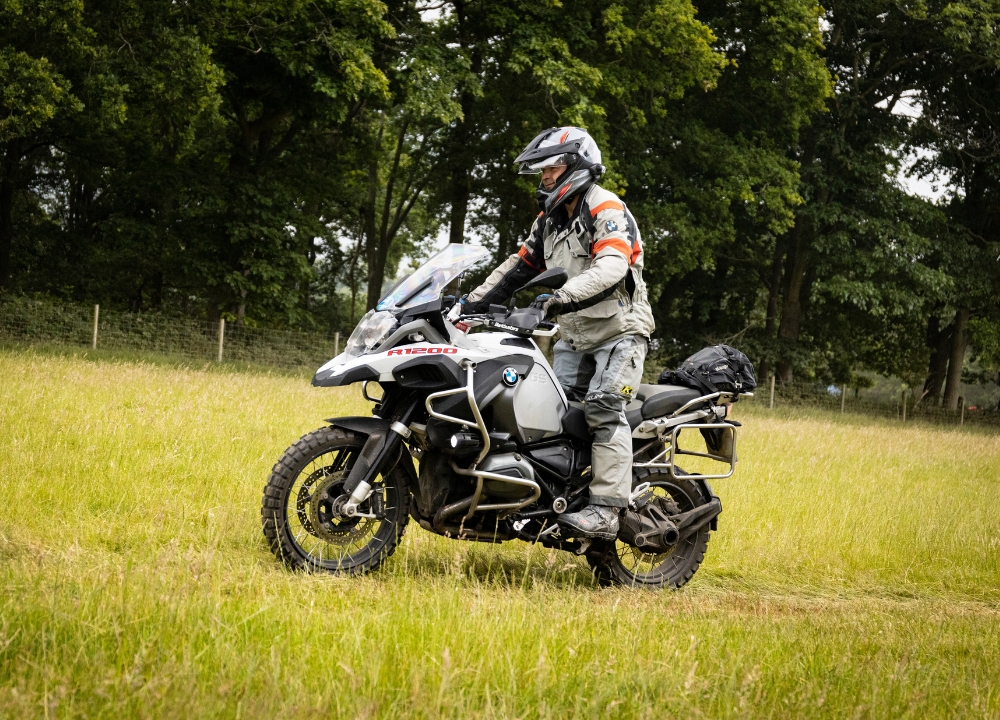 If you're a beginner to riding off-road or want somewhere to build your confidence before riding the main trail, the Beginner's Loop is for you.
Think of it like a green slope at a ski resort: it's easy to ride, there's friendly, welcoming people, and it's a place where you can take your time and get a taste for taking your bike off-road.
The loop takes you on a short route over grass and beside woodland and will be open exclusively to beginners, so there's no pressure of having someone trying to egg you on.
Better yet, to get you off on the right foot, you can join Patsy Quick and her team at Desert Rose Racing for a trail briefing. In these morning sessions, Patsy (who has over 20 years of off-road riding experience, including four Dakars, under her belt) will teach you basic off-road skills such as body positioning, cornering, and throttle control to ensure you begin your off-road riding journey with confidence.
5. Guided Greenlane Rideouts
Get out and about with the Trail Riders Fellowship, who are running a series of guided green lane ride-outs just a stone's throw from the festival grounds. Whether you're a member of the TRF or just getting into green-laning, it's the perfect chance to explore a stunning network of trails with a great bunch of like-minded riders.
If you're just getting into green-laning, it's a fantastic way to meet experienced riders who will be more than willing to share their tips and tricks for off-road riding, finding green lanes, and make new friends.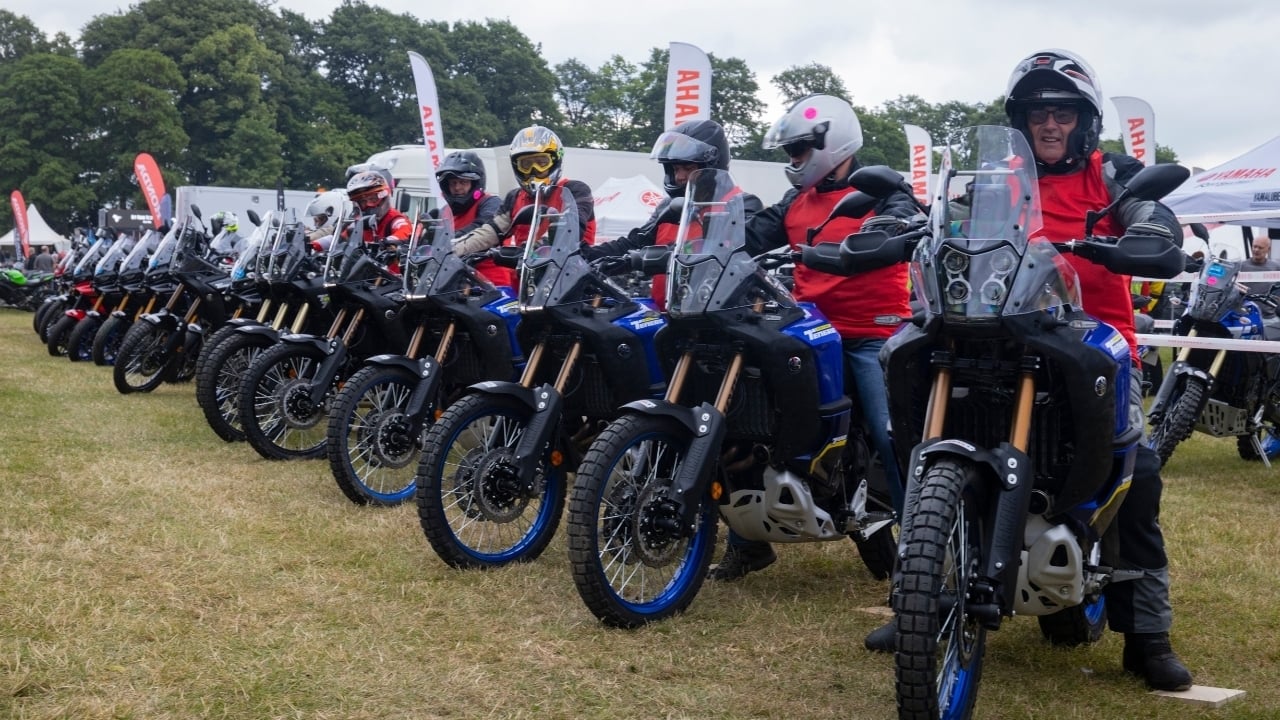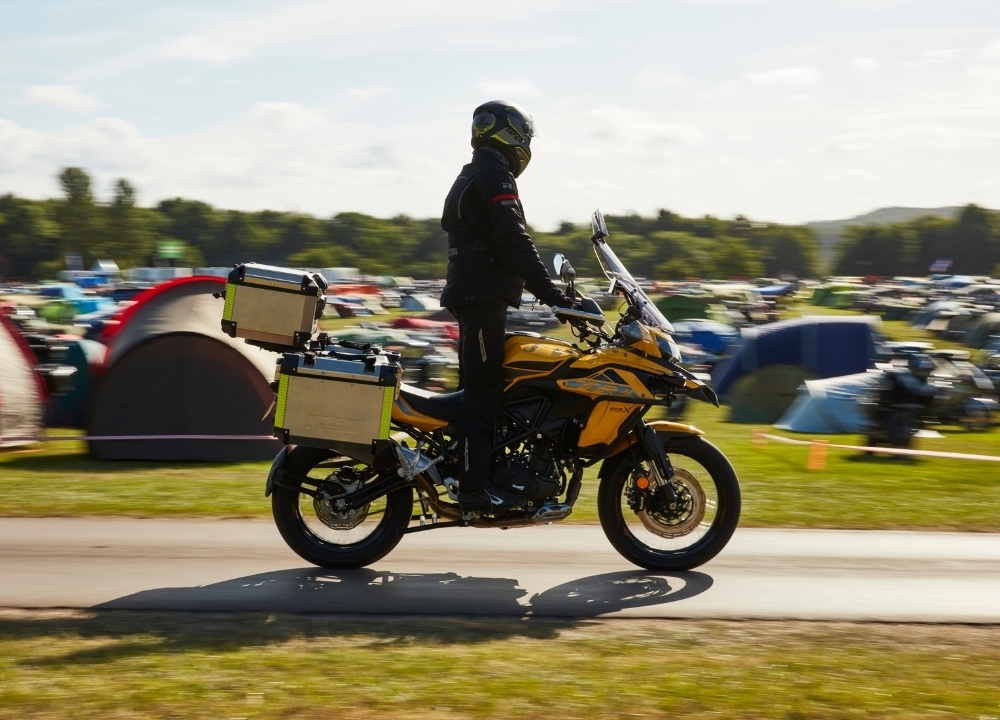 After all, ABR Festival is all about adventure biking, so pack your tent and your toothbrush in your panniers, jump on your bike, and head to Ragley Hall. People ride from all over to attend the ABR Festival, and with past visitors from places like Canada, Australia, and India, why not make an adventure out of your trip to the festival?
You're more than welcome to bring your car or camper along, but it's a special sight to see thousands of people camping next to their bikes, trading stories and swapping tips with newfound friends bonded over their motorcycles. It's what the ABR community is built on, and it's what makes the festival so great.
Come and join us
The ABR Festival 2023 will an adventure biking paradise with so much to see and do across the weekend. So come and join us, along with thousands of other riders, for an adventure of a lifetime.
Weekend tickets are still available for only £149 which gives you three days of incredible riding and entertainment, including two nights of camping, within the magnificent Ragley Hall Estate. Buy yours today, before they're gone.