The ABR Masterclass Tent is your chance to learn from the experts to make yourself a better, more knowledgeable rider and traveller. Hosted by Vanessa Ruck, better known as The Girl On A Bike, you'll find a variety of informative and inspiring sessions running across the whole weekend. You'll learn everything from how to start your own YouTube channel with Ryan F9, to where to find all the best greenlanes with the TRF and ABR's very own legal expert Andrew Dalton will be covering everything from insurance swindles to filtering.
ABR Masterclass tent
In the Masterclass Tent you'll learn from the experts to become the best rider you can be. Come and join us for talks and workshops running all day Friday and Saturday. Access is free for all festival ticket holders and each 40 minute session will be themed on a specific topic. The full Masterclass Schedule will be released soon, but you can expect 12 different and valuable talks across the weekend.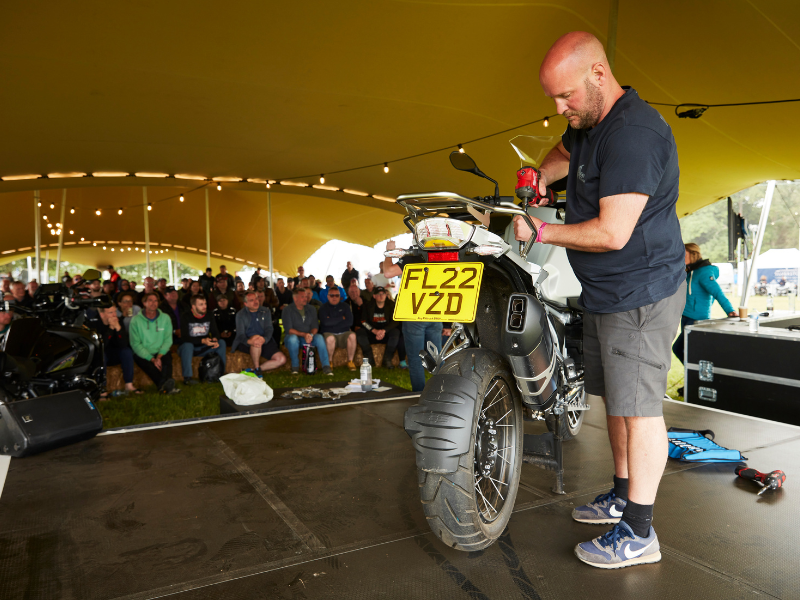 Stay up to date with the ABR Festival
Be the first to know the latest news, new attractions and ticket offers