At the heart of the ABR Festival is a passion for riding motorcycles, and that's why you'll find plenty of opportunities to get in the saddle. If you want to chill out all weekend and relax in the bar, that's fine by us, but if you want an action-packed few days of exploring on your bike and learning new skills, then you're also in the right place.
Self-guided rides of the heart of england
The ABR Festival takes place in Ragley Hall, Warwickshire, just on the outskirts of the Cotswolds Area of Outstanding Natural Beauty, meaning there's a bikers' playground on our doorstep for you to explore. Using the festival as your base, you'll be in riding distance of attractions like Shakespeare's Stratford upon Avon, the Malvern Hills, the chocolate box villages of the Cotswolds, and some of the best riding roads around.
We've done the hard work and plotted out some self-guided routes for you to enjoy, which will be available as .gpx downloads so that you can upload them to your SatNav and get riding.
Ride the famous AX41 adventure trail
There aren't many places in the UK where you can ride 20km of almost uninterrupted dirt, but you can at the ABR Festival. Taking you through open meadows, gravel trails, secluded woodland, and even a few water crossings, the Adventure Trail is the crowing jewel of the Adventure Bike Rider Festival.
Purpose built with big bikes in mind, it's a chance for you to experience off-road riding in a friendly, relaxed, and non-competitive environment. If you want to ride the AX41 Adventure Trail, be sure to add a £15 'trail access ticket' at checkout.
Just so you know, on all the off road courses at the ABR Festival it's fully road legal motorcycles and riders only. The trails are designed for leisure riding only and absolutely no racing.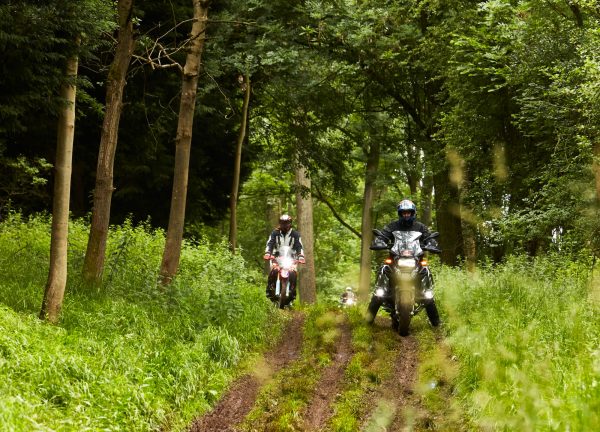 Discover the best green lanes
Want to ride the best green lanes in the Midlands without the hassle of having to find them and figure out whether they're legal to use or not? At the ABR Festival you can explore stunning trails through the heart of England on guided green lane rideouts led by experts from the Trail Riders Fellowship (TRF).
From gravel roads to narrow routes that twist and turn through ancient woodland, there are few greater pleasures in life than turning off the tarmac and tackling a few green lanes with a bunch of mates. To help you experience this thrill, you can join the TRF on guided rideouts where you'll be led along the finest, legal-to-ride trails in the area.
Improve your off-road skills
Whether you're a complete novice or a seasoned pro, there's always something new you can learn when it comes to riding off road. So, to help you improve your trail and adventure riding skills, the best instructors in the business will be on hand at the ABR Festival to teach you a thing or two about handling your bike in the dirt.
If you're a complete beginner, the instructors will teach you the basic skills and techniques you need to start riding trails with confidence. And if you fancy yourself an off-road god they'll help you fine-tune your technique.
Even if you're not into riding off road, learning the techniques will make you a better rider in all aspects.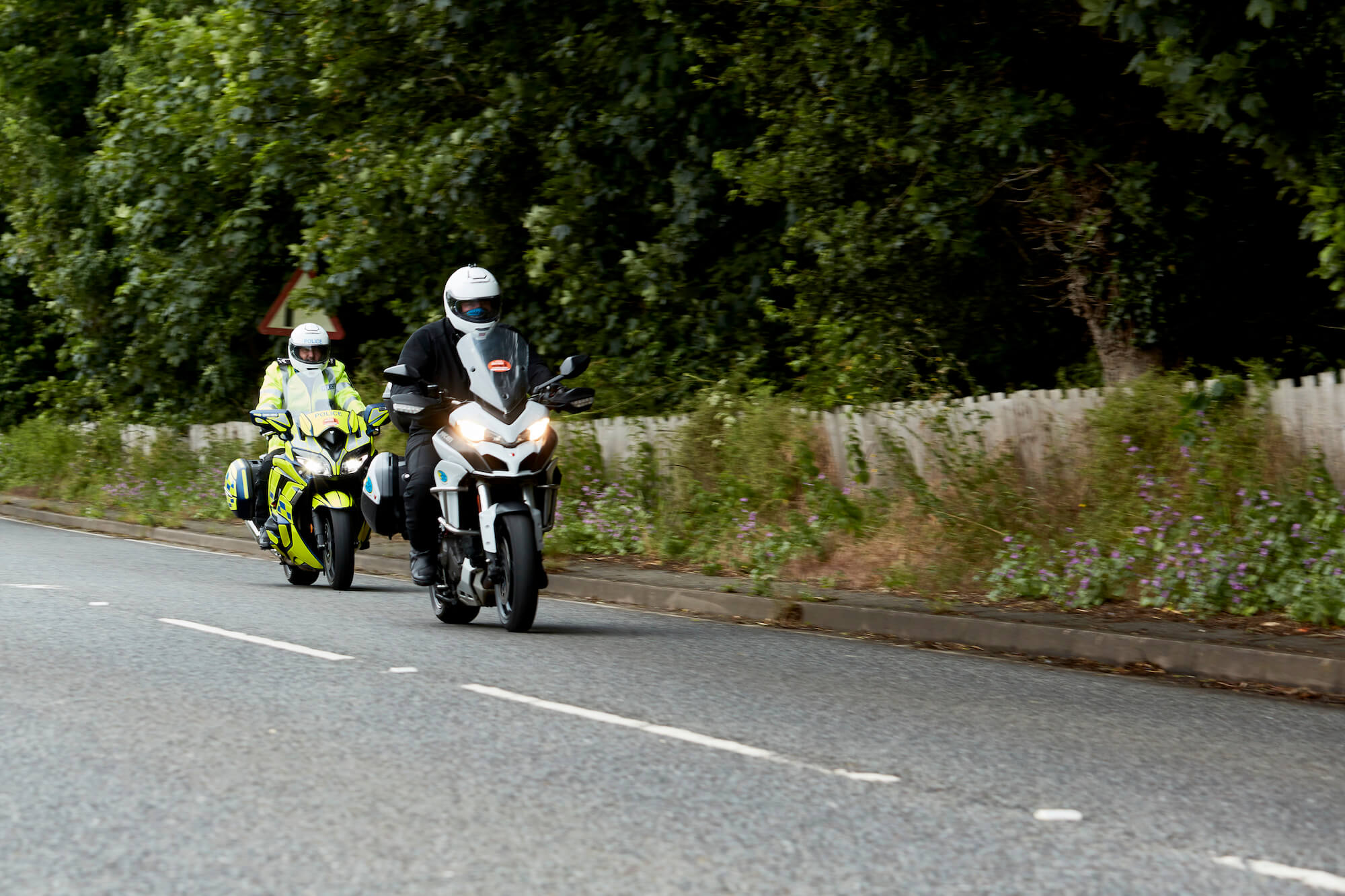 Become a better rider
It doesn't matter if you've been riding for a couple of days or a couple of decades, there's always something new to learn when it comes to becoming a safer, better motorcyclist. At the ABR Festival, you'll be able to book on for on-to-one road safety riding assessments with BikeSafe and iAM Roadsmart, where you'll learn more about your riding and receive actionable tips to improve.
Ride an enduro course
Fancy trying your hand at riding on an enduro course? At the ABR Festival you'll get access to the Little London Enduro Park which is a belter of a course that twists and turns along dirt tracks, over grassy fields and through tight wooded sections.
It's the perfect place to pit yourself against rugged terrain and enjoy a more technical riding challenge than you'll find elsewhere at the festival. Best of all, access to the park is free for all festival ticket holders.
Just so you know, on all the off road courses at the ABR Festival, including Little London, it's fully road legal motorcycles and riders only. Plus, it's leisure riding only and absolutely no racing.
Please note that Little London is available for use of the Saturday only.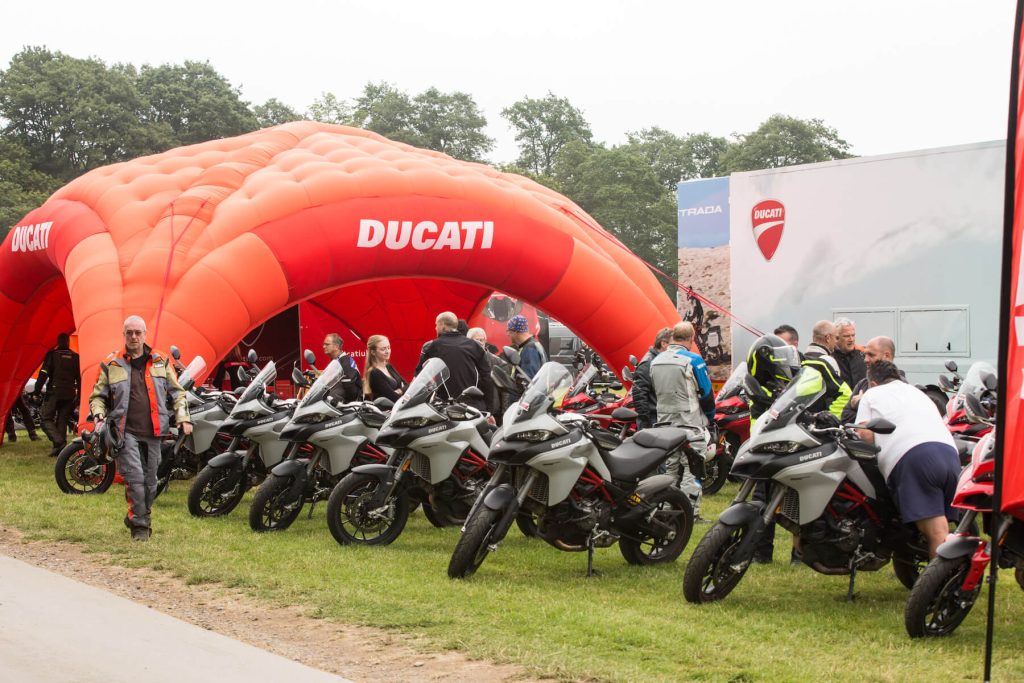 Compare the latest adventure and touring bikes
If you're in the market for a new bike, there's no better place for you than the ABR Festival. Every major adventure and touring manufacturer will be in attendance with their test and display fleets with one purpose: to help you make the right decision next time you decide to upgrade your bike. There aren't many places where you'll find so many manufacturers in one location, so it's a fantastic opportunity to compare and contrast the latest models while also being able to book on for test rides over the weekend.
Stay up to date with the ABR Festival
Be the first to know the latest news, new attractions and ticket offers