Get yourself up to the Great Hall for an exhibition of some of the greatest adventure motorcycling photos around.
Adventure Photography Exhibition
Returning for 2023 is the Adventure Photography Exhibition, featuring dozens of stunning images from some of the industry's most renowned photographers.
Immerse yourself into the world of adventure biking through a series of inspirational photographs and stories that perfectly encapsulate our beloved two-wheeled lifestyle.
There'll be an opportunity for you to pick the brains of the exhibiting photographers about their favourite photos, and learn the techniques they used to capture certain shots. Plus, new for 2023 will be a self-guided audio experience providing spoken commentary about some of the work on display.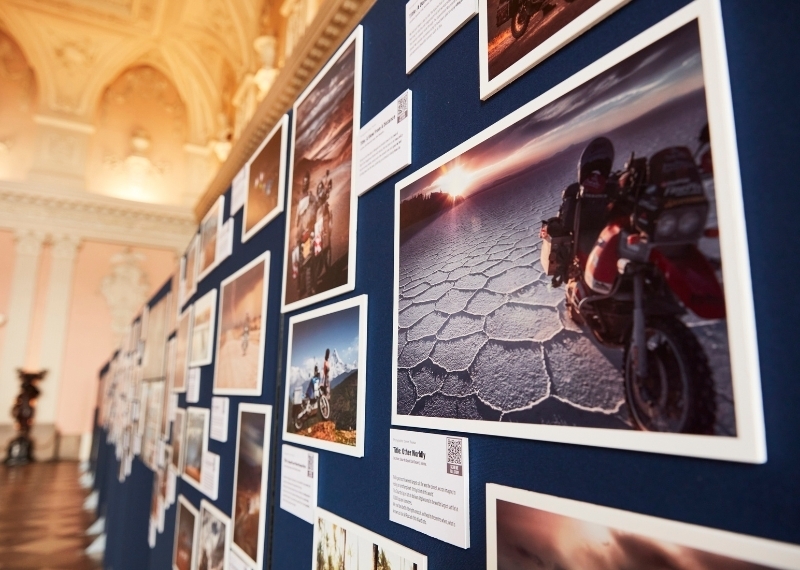 David Goldman is an award-winning documentary and portrait photographer / filmmaker from Canada, perhaps best known for his album packaging work of Blink-182's Enema Of The State.
David has spent many years working for organizations and publications like UN Women, The New York Times, The Globe & Mail, as well as many NGO's, working to bring attention to issues and causes like human trafficking, maternal health and marginalised people.
David will be displaying his 'Motorcycle Portraits' work, a long-term multi-media series that focuses on individuals whose lives are deeply connected to motorcycles – racers, builders, collectors and world travelers – with the goal to showcase the inclusiveness of motorcycling.
David uses his motorcycle as a mobile photo studio, and to date has traveled well over 30k miles, and has photographed in excess of 100 subjects. He has ridden some of the most dynamic and challenging roads in North America including the Trans-Labrador highway.
To find out more about David Goldman and his work, visit the Motorcycle Portraits website HERE or visit his Instagram page.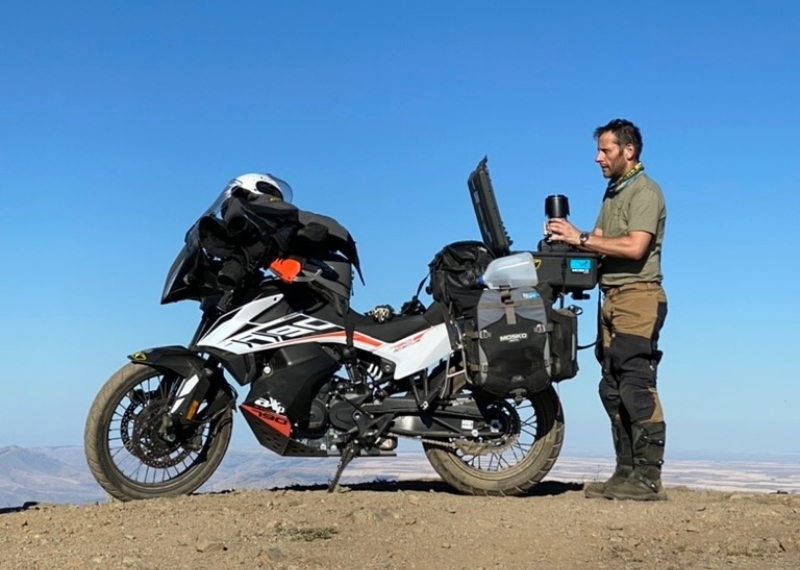 Lennart Andreas and his wife Maia recently completed a six month journey through Europe and Africa. Having started at home in Switzerland, they travelled as far north as Nordkapp in Norway, before finishing in Cape Town at the end of 2020.
Freelance photographer Lennart has also ridden from LA to New York and over the highest passes in India. He feels lucky to be able to share his passion for motorcycling with his wife Maia, and together have ridden tens of thousands of miles on two wheels around the world.
The pair will be displaying a selection of their favourite images from their travels, including shots from the southern highlands of Iceland and the Serengeti National Park in Tanzania.
"We just chased our dreams, and the horizon while doing so." – Lennart Andreas
To find out more about Lennart Andreas and his work, visit his Instagram page.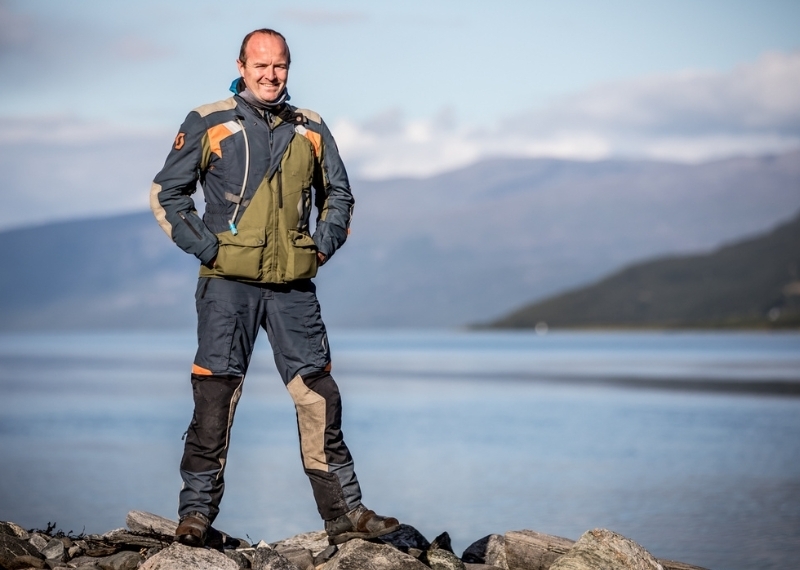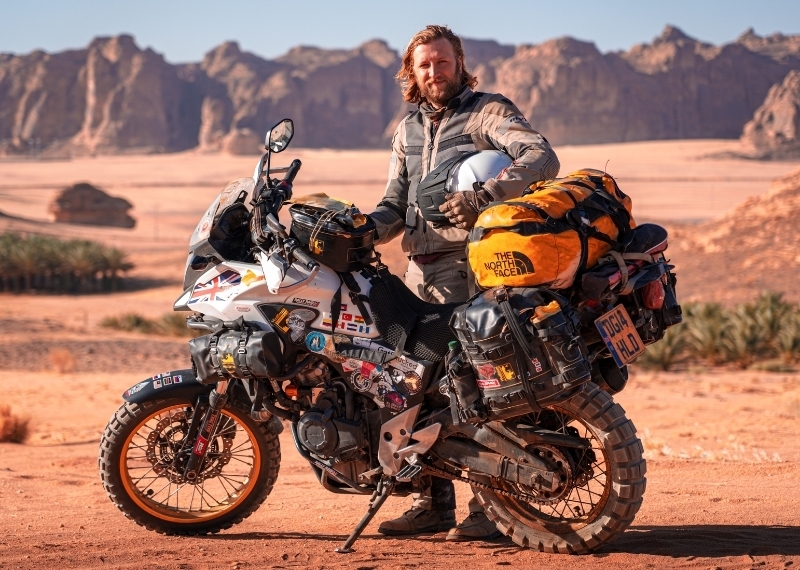 Luke Phillips is an adventure rider, Medieval history graduate and writer. He spent his youth serving in the Parachute Regiment of the British Army before deciding to change his life for good and make the big leap forward. In 2017 he sold all of his possessions and embarked on a continuous round the world journey on his Honda CB500x. 6 years later, he has ridden 118,000 miles through some of the most remote places on the globe. Crossing every continent (minus Antarctica) whilst photographing his journey and sharing stories along the way.
He has written and photographed for several magazines across the globe including AdvMoto Mag (US), WildBounds (UK & US), AdvRider (US) and here with us at Adventure Bike Rider. He continues to live on the road, visiting new places and photographing new scenery on the same CB500x he set out on.
To find out more about Luke or to see more of his stories and photographs, you can find him on Instagram here : @LukePhill17